Recent lawsuits against Fortnite could affect more than just the game's developer. The outcome of the suits could affect all of pop culture.
Most of Epic Games' products avoid scandal. The same can't be said for Fortnite. The battle royale has proven just as divisive as it's been popular (HINT: it's been very, very popular). Lawsuits started way back at its first release. The PUBG Corporation sued over alleged copyright infringements–a suit eventually settled. But now the game's signature emotes have landed Fortnite in trouble.
Let's take a look at where Epic Games is now, how they got to that position, and then we'll speculate on just how wide the lawsuits against Fortnite could reach.
A Little Recap
Fortnite's emotes are basically dance moves that players can perform during the game. Some come free with the game, while others have to be purchased in order to be used. These dance moves are the source of much of the controversy currently surrounding the game.
The creators of a number of dances are claiming copyright infringement over a few of these emotes. Each plaintiffs' arguments basically amount to one of two assertions.
1) Epic Games directly recreated a particular dance in-game
2) A particular dance influenced Epic Game's emote creation
The first artist to file suit with the game studio was 2 Milly, who in December 2018 claimed that the studio uses a dance he created for the song "Milly Rock" without permission or compensation.
The second is actor Alfonso Ribeiro, best known for portraying Carlton Banks in The "Fresh Prince Of Bel-Air." Ribeiro also claims that Epic Games is using his dance–The Carlton Dance aka The Carlton–without permission or compensation.
Lastly, we have Russell Horning, who's also known as The Backpack Kid. Horning claims that Epic Games has been using his signature dance, The Floss, without permission or compensation.
Each of the three lawsuits against Fortnite are demanding damages and that the dances be removed from the game. It also seems that each of the filers would be open to letting Epic Games use their dance moves in Fortnite pending some form of licensing agreement. #SHOCKED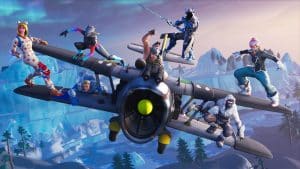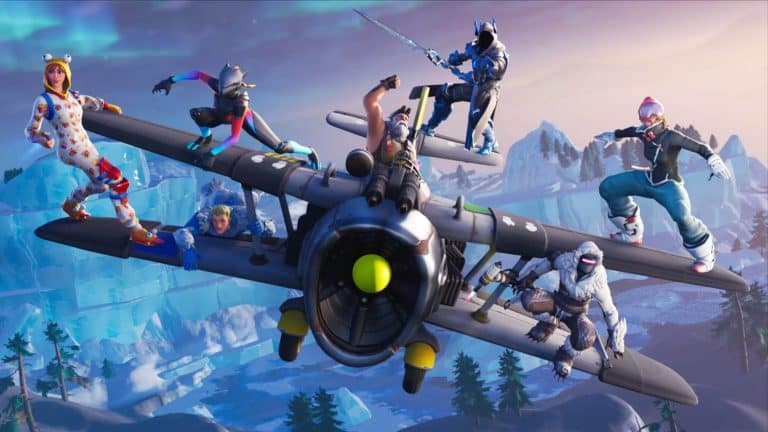 This trio isn't the only ones who have pointed out that the studio might be illegally using dance moves.
Last July, Chance the Rapper tweeted that the studios should compensate the creators of these dances. BlocBoy JB also said that he'd like to receive royalties from anyone using his signature dance from the song "Shoot." Fortnite fans might recall it as the Hype emote.
And more recently, Fortnite's makers were sued over a dance by Orange Shirt Kid (these are names we use now, apparently). That's a lot of dances.
Are the Fortnite Lawsuits Actually Important?
While it may seem like these lawsuits are a simple business dispute between Epic Games and the creators of a few dances, it could end up making a real impact.
The U.S. Copyright Act of 1974 is pretty clear on the types of dance moves that can and can't be copyrighted. After all, parts of some moves may be integral to everyday life and thus can't be copyrighted. But each of the lawsuits claim that it's not as simple as that in this case.
In fact, each plaintiff claims that Epic Games engaged in a practice of "copying and coding dances and movements directly," which amounts to copyright infringement.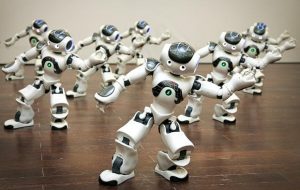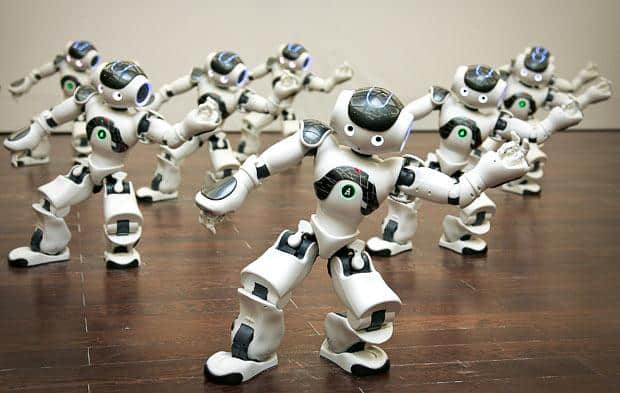 Regardless of the rulings in these cases, it's plain to see a load of unforeseen side-effects. A ruling in either direction would set precedent. After all, this is somewhat of a legal no man's land. Nothing similar to these cases have ever been seen before.
A win for Epic Games could mean that developers could copy as many viral dances–or other forms of art–as they want and change only minor aspects to pass the limits of copyright.
What Could Happen if Fortnite Loses?
If Fortnite loses, they'll have to remove the three emotes in question and pay out what could be significant damages. It could also leave open the doors for others that Epic Games took inspiration from.
Epic Games has defended itself by saying that the virality of the dances essentially made them each a meme and that they've reused said dances in the same way that someone may take a screenshot from a film or television show and make a new work out of them.
More importantly than the future of computer graphics dancing, this lawsuit will form a precedent. Should the trio succeed in their lawsuit, it could open up not only the floodgates for Epic Games and Fortnite but any kind of content creator.
EDITOR'S NOTE: except us… we're always going to be just fine. Juuuust fi–