Jonathan Majors has quickly become a rising star in Hollywood, thanks in no small part to his performances in various film and television projects.
One of his most significant roles is that of Kang the Conqueror in the Marvel Cinematic Universe.
Majors' Kang made his feature film debut in Ant-Man and the Wasp: Quantumania, but his character was introduced as He Who Remains in Loki season one. With Majors' help, the film has brought in $476,971,180 worldwide according to Box Office Mojo, with the first season of the Disney+ series being the most-watched of all time.
However, recent developments in Majors' personal life have raised questions about how these developments could potentially affect the future of the MCU.
Legal Troubles
The actor now faces troubles that could potentially impact his role within the Marvel Universe.
On March 25, Majors was arrested by the NYPD for the alleged assault of a former girlfriend, who has since been identified as Grace Jabbari.
She accused him of pulling her finger, twisting her arm, hitting her and pushing her into a vehicle so violently, she fell on the pavement.
Majors was then arrested on charges of strangulation, assault, and harassment. An NYPD spokesperson said in a statement to NPR in March that Jabbari told police she was assaulted by the 33-year-old actor, stating she "sustained minor injuries to her head and neck and was removed to an area hospital in stable condition."
Majors' attorney, Priya Chaudhry, made a statement on the Marvel star's behalf.
"Jonathan Majors is innocent and has not abused anyone. We have provided irrefutable evidence to the District Attorney that the charges are false. We are confident that he will be fully exonerated," said Chaudhry in the statement.
A hearing is scheduled for September 15 in order to set a new trial date, after numerous delays.
According to Variety, multiple allegations of abuse have been laid against the actor, with victims coming forward and working with the Manhattan district attorney's office.
Majors was released on his own recognizance March 25 with a limited order of protection.
Impact on the MCU
The MCU has been a groundbreaking and beloved franchise since its inception.
With its ever-expanding roster of characters and interconnected storylines, it has captured the hearts of millions of fans worldwide.
Now, all eyes are on Majors' future within the MCU. He is slated to reprise his role as the titular Kang in Avengers: The Kang Dynasty, which is slated for release on May 2, 2025.
He also was signed to star in Avengers: Secret Wars, which is slated to debut in 2026.
Majors quickly rose to fame with his captivating performance as Kang, a time-traveling and multidimensional villain with immense power and influence.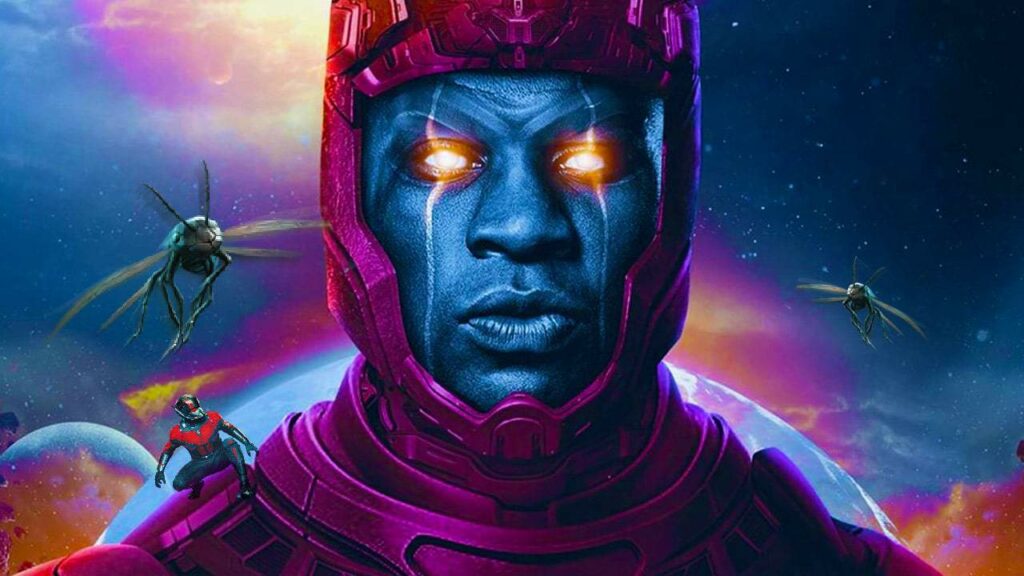 Marvel has definitely thrown their financial power and influence behind the character, with both seasons of Loki having a combined budget of $281 million and the third Ant-Man film's budget of $200 million.
The Russo brothers, who are directing the Avengers' movies where Kang takes center stage as the villain, confirmed that the movies, which were filmed back to back, have a budget of $500 million each.
Marvel Studios' documentary about making Ant-Man 3 was released on Disney+ on July 19 after being delayed from its original June 14 release date and included footage of Majors.
Kang was discussed in the special, with Majors speaking about his role. It's clear that Marvel isn't looking to cut ties with the actor just yet.
But they might just be hedging their bets.
In the documentary, the actor and his performance weren't mentioned or praised by any of the movie's cast or crew. The studio seems to be preparing for the worst by minimizing his presence.
Marvel has been very coy about how they plan to handle the controversy.
But Disney might choose to step in and make the choice for them.
Disney is quick to distance themselves from domestic violence charges and accusations, like when they dropped Johnny Depp amidst the Amber Heard accusations.
Marvel might not be able to wait for the trial to end. On the one hand, the WGA and SAG-AFTRA strikes have placed a halt on everything the MCU is currently working on. But that also gives them time to formulate a way to move forward without the actor.
Other Repercussions
Majors was dropped suddenly in April by managers 360 Entertainment and his PR team the Lede Company and ad campaigns and film roles have fallen by the wayside.
Also, Majors is stepping down from the board of the Gotham Film and Media Institute and his work with the Sidney Poitier Initiative, which was created to support emerging filmmakers.
Majors has been dropped from a number of jobs including Protagonist Pictures' The Man in My Basement.
Additionally, Major League Baseballs' Texas Rangers have cut the actor from their 2023 season ad campaign.
Conclusion
Jonathan Majors' legal trial is a situation that Marvel Studios and fans alike are monitoring closely.
Despite the controversy surrounding him, Majors' involvement in the Ant-Man documentary and his appearance in the Loki season two trailer, shows the studio have not written him off completely and appears to be hoping for the best outcome.
If Majors is found guilty, then Marvel Studios is in trouble.
They can't keep the actor and they can't replace him either. The SAG-AFTRA strike prohibits the studio from finding other actors and Avengers: Kang Dynasty can't happen without the time-traveler.
While the actor's future in the MCU remains uncertain, the outcome will ultimately determine how it affects his career and the future of the Marvel Cinematic Universe.
This is a billion-dollar PR nightmare that Marvel has on its hands.