In this article, we examine Filipino movies and Philippine cinema, arguably one of the more underappreciated industries in Southeast Asia.
Driven by filmmakers whose inclination is heavily immersed in experimentation and political revolt, Philippine cinema is bolstered with exciting and fresh voices. When we talk about Asian cinema, it's easy to emphasize the films from Japan, China, South Korea, Hong Kong, and Thailand. However, these countries' movie-making industry are prominently backed up by their respective government, who considers the visual medium and entertainment content as a useful asset to generate tourism rates aside from exporting their unique cultural identity to the rest of the world.
Philippine Cinema: An Overview
The cinema of the Philippines is rarely discussed, if not, never really received the spotlight it deserved. Unknown by many, Filipino films feature some of the most innovative and exciting content that puts some of the multi-million dollar summer blockbusters from Hollywood to shame. They are supremely low-budget. The most expensive Filipino movie costs $3-million. Unmatched to the cost of a single Game of Thrones episode. It just goes to show that resourcefulness thrives in creative storytelling.
Filipino Movies: Hard to Categorize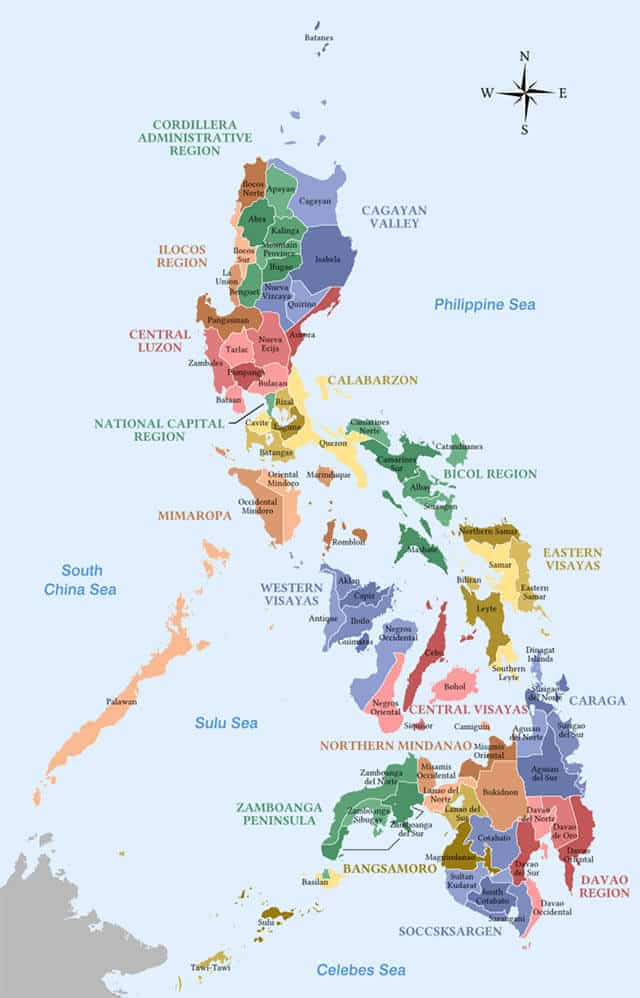 But while many countries are often categorized by the type of films that made them popular (e.g. martial arts movies from Hong Kong, action-adventure films from America), Philippines' is hard to pin down. They defy categorization.
Most likely as a result of its archipelagic landscape where every region have their respective flare uniquely theirs. For example, films from the Luzon and Mindanao regions are embedded on their location and own set of principles.
This could also be one of the major reasons why many critics of Philippine cinema cannot identify a "national identity" of the movies, more troubling since the country was one of the earlier pioneers of cinema itself. Its history goes as far back as 1897, a shy away when Georges Méliès debuts his iconic films.
21 Best Filipino Movies of All Time
This list, which will run through 21 of (arguably) some of the best the country has to offer, is an indication that the Philippines is indeed a country that can go up the ranks with the biggest solely on its knack for storytelling.
There is a multitude of films that are actually great. For exmaple, Manuel Conde's Genghis Khan (1950) and Erik Matti's On the Job (2013). But all of the films we are featuring here have stood the test of time.
21) Goyo: The Young General (2018)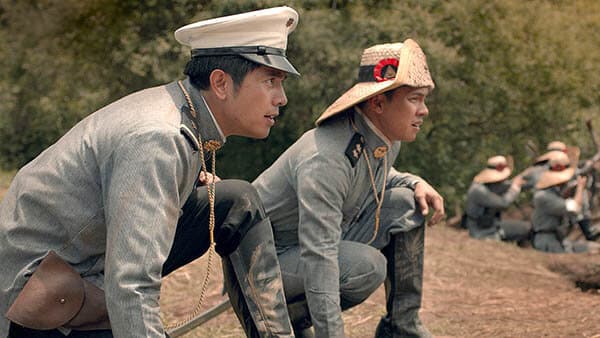 In the mid-2010s, the Philippines saw a rise in historical films thanks to Jerrold Tarog's Heneral Luna (2015), a biopic about slain General Antonio Luna. That film, which fittingly examines the hero's bad temper and machismo nature, is fascinatingly downplayed in the follow-up Goyo: The Young General (2018) – also directed by Tarog. The movie, which stars Paolo Avelino as General Gregorio Del Pilar, is a meditative exploration on what defines a hero. It begs to ask if the hero is determined by his achievements or his nationalism. It's a historical movie that commits to disregard glamorization about its subject matter.
20) Bayaning 3rd World / Third World Hero (2000)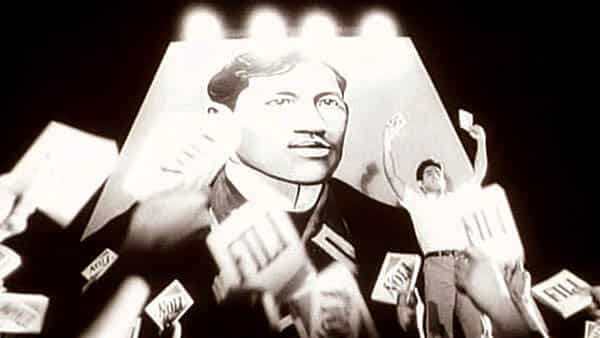 Speaking of heroes and its true definition, Mike De Leon's controversial Bayaning Third World (2000) was an edgy satire about the Philippines' declared National Hero, Dr. Jose Rizal. It follows a pair of filmmakers who are debating on Rizal's infamous retraction to his views about the Catholic Church. To explore this, De Leon allows his characters to meet historical figures from the 1800s, including Rizal himself, as if interviewing them for a documentary. Fun fact: De Leon, alongside his screenwriter Clodualdo Del Mundo, was originally planning a biopic about Rizal, but was eventually scrapped, allowing the birth of this movie.
19) Misteryo sa Tuwa (1984)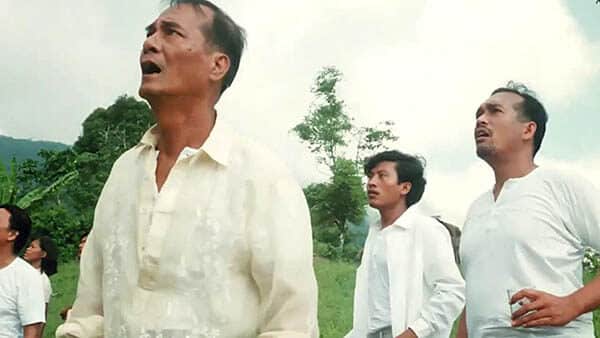 Abbo Dela Cruz's Misteryo sa Tuwa (1984) was a revelation when it came out. For a film that started very light, seeing it unfold into a provocative and deeply disturbing exploration about a community's descent into greed can be shocking. It is one of those movies that are genuinely scary, it can easily be labelled as a horror movie. But this is a family drama by heart, with a dash of commentaries about terrorism and moral ambiguity. Many have praised Misteryo sa Tuwa as something that is ahead of its time since it strangely resonates up to now.
18) Kinatay / Butchered (2009)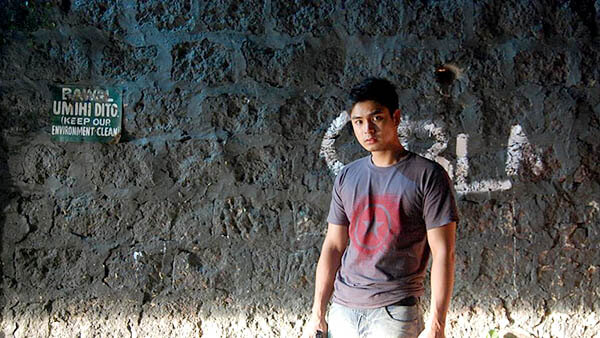 In 2009, Brillante Mendoza won the Best Director Award for his film Kinatay (2009) at the Cannes International Film Festival (a first from the Philippines), beating out filmmakers like Michael Haneke, Ang Lee, Pedro Almodóvar and Quentin Tarantino. About a police officer who was entangled in a scheme to dismember a troubled woman, the film subtly goes through the Philippines' chaotic lineage of crimes. While Roger Ebert famously criticized the film as something that "deserved no award." Kinatay is still a must see for its political message.
17) Oda Sa Wala (2018)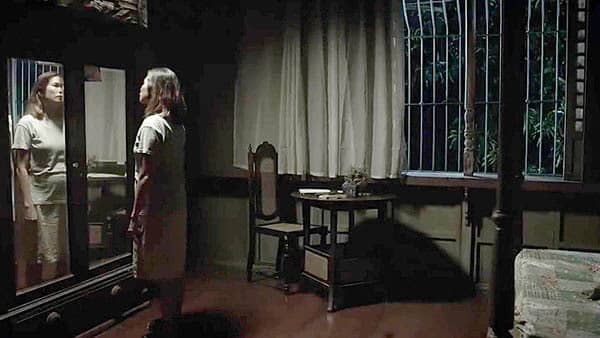 Magical realism fuels Dwein Baltazar's Oda Sa Wala (2018), which follows a funeral shop owner whose mundane day brightens when a mysterious corpse enters her business premises. If you are a fan of reflective Asian films, or the moody catharsis of Wong Kar-Wai's films, this is a must-watch. Having won the Best Picture and Best Director at the QCinema International Film Festival, Oda Sa Wala is a Filipino movie that deserved to be in more conversations. It's criminally underseen by Filipinos also, probably since screenings of the film has become too limited.
16) Ganito Kami Noon, Paano Kayo Ngayon (1976)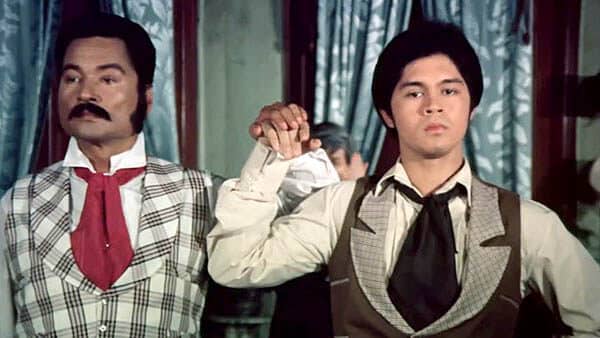 The year 1976 was a great time for Philippine cinema, a rare year when a handful of classic Filipino films were released month after month (Minsa'y Isang Gamu-Gamo, Nunal sa Tubig, Insiang). Eddie Romero's Ganito Kami Noon, Paano Kayo Ngayon was special because its message transcends decades after. It explores nationalism as something that isn't just bounded by residence, but by the pure intentions of the heart. Iconic Filipino actor Christopher De Leon maybe at his finest here, latching on his character's journey from naivety to eventually, the loss of innocence due to foreign colonization in the Philippines.
15) Respeto (2017)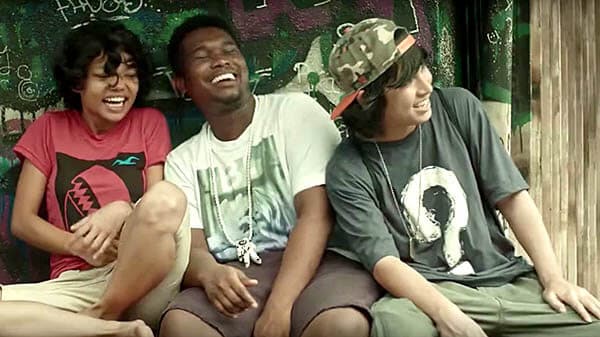 Treb Montreras' Respeto (2017) memorably interweaves two dark periods of the Philippines. The dictatorship era of Former President Ferdinand Marcos during the 1970s and a similar, heavily pro-military administration of the current President Rodrigo Duterte. By way of different methods of art expression and poetry. The film unleashes its rage with no filters; an important weapon that appeals change for its nation. But beyond its intentions, the story it tells is well-crafted. It's about a teenager who learns his story resembles that of an old man. All connected by inequality, repeated struggles, and unjust authority. A must-watch.
14) Moral (1982)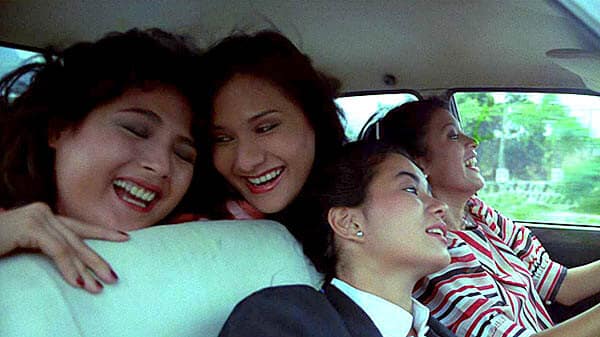 Marilou Diaz-Abaya's Moral (1982) can easily be assessed as a comedy-drama movie about a group of female friends overcoming adult struggles. But on a closer look, it's surprisingly braver than you think. Released at a time when female representation in Philippine cinema are mostly reduced to their attachment with a male/ patriarchal hero, Moral paints its women as fearless, free-spirited members of a society driven by conformities. It's a landmark piece of feminist cinema from the Philippines that holds no bar in discussing silently-talked about struggles and sensitive issues during the 1980s such as abortion, same-sex relationships, and family planning.
13) On The Job (2013)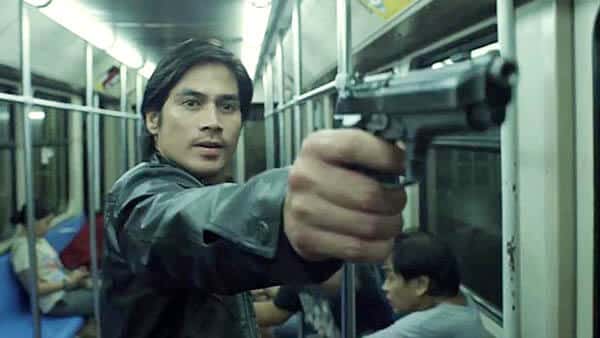 In 2013, Erik Matti premiered his crime drama On The Job in Cannes with positive feedback. When the film eventually made its theatrical release in the Philippines, it's as if an outburst of hope was ignited in Philippine cinema. The film treks in the criminal underbelly of politics and drug syndicates, polished to feel like a Jason Bourne movie made by David Fincher. Filipino action films are rarely made, often categorized by cheesy quips and absurd choreography. On The Job, for its explosive action, is a game-changer for contemporary Philippine cinema. So much so that at one point a Hollywood remake was even considered.
12) Kakabakaba Ka Ba? (1980)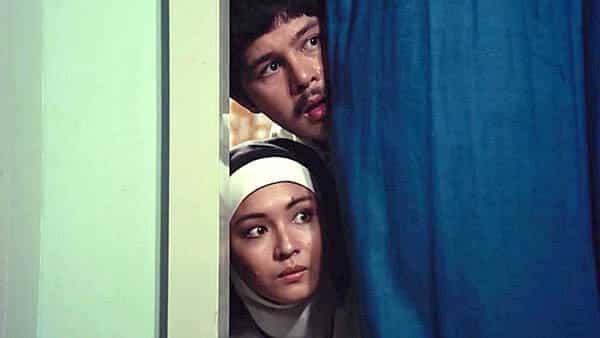 There are not a lot of musical movies made in the Philippines because of the high-budget demands to make it. For a country that, on average, makes and completes a film in a month's time, musicals are unfortunately not as celebrated. Even Mike De Leon's Kakabakaba Ka Ba? (1980), arguably the best Filipino musical film. The movie amplifies its genre and wit to tackle socio-political issues involving local and foreign governments, as well as religion. It's hilarious, subversive, often cruel, but a fun time nevertheless. 
11) Batang West Side / West Side Avenue (2001)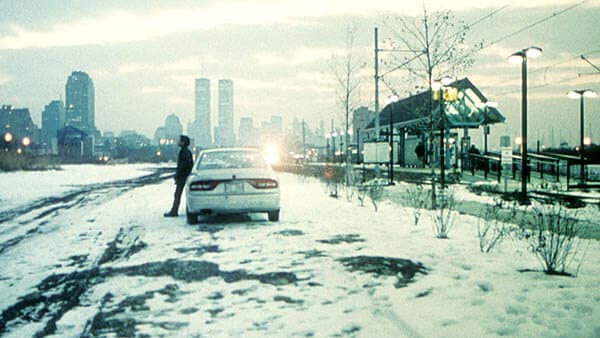 Batang West Side (2001) is very important because it is director Lav Diaz's first foray in long cinema, films with extended running times that will later on play a huge part in his filmography's DNA. Clocked in at around five-and-a-half hours, the film follows a Filipino detective investigating the death of a young Filipino boy in New Jersey. But Batang West Side is more than its mystery. It's about an alien's ambition to follow the American dream, colonialization, the history of film, and cinema as petition. This is a very packed film deserving of its epic length.
10) Jay (2008)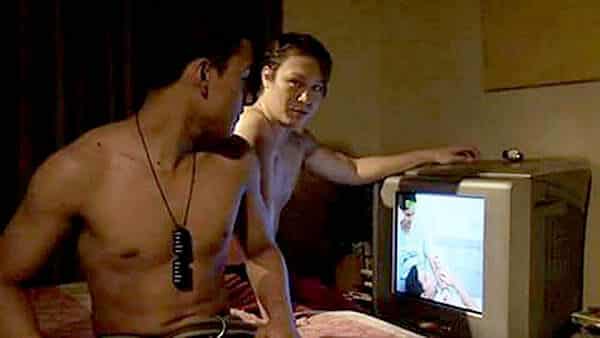 In 2008, the late Francis Pasion directed one of the best independent films from Philippines' new wave of cinema (films from the digital era), Jay, a breathtaking study on media as an arsenal for the truth. Pasion used his background in creating television documentaries to craft the story of a television producer blinded by professional pressures to question the morality of his work. While not his most polished work on a technical standpoint, Pasion uses the rawness and dirt of his environment to come up with something poignant and brutally honest.
9) Cleaners (2019)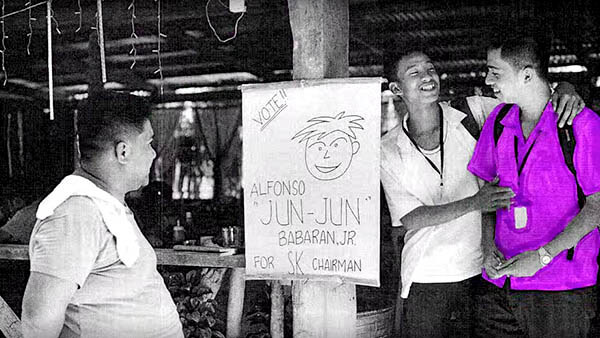 It is easy to make someone be intrigued by Glenn Barit's Cleaners (2019) by just mentioning its filmmaking process. The filmmakers printed their entire film frame by frame, photocopied the whole thing for an old fashioned Xerox gloss, highlighted a few elements using a pen, scanned, and lastly, edited digitally. The film features a rare case where its gimmick becomes a character in itself; complementing the nostalgic feeling of its high school-set story. There a lot of truly great coming-of-age Filipino movies from the 2010s; Cleaners is a strong contender as one of the best.
8) Norte, the End of History (2013)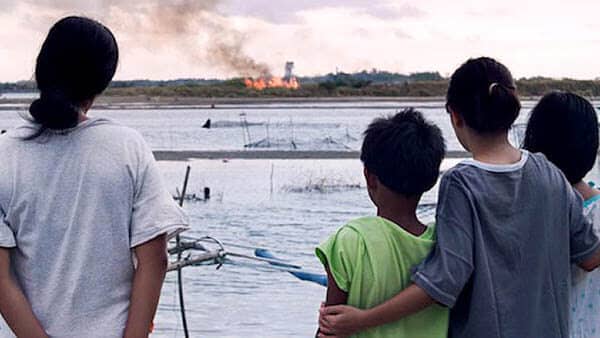 Loosely inspired by Fyodor Dostoevsky's novel Crime and Punishment, Lav Diaz's Norte, the End of History explores a law student on the verge of his personal anarchy and a man wrongfully accused of a crime. This basic premise alone makes up Diaz's most accessible film to date. This Filipino movie goes in favor of a streamlined narrative over his usual dense stories. But there is still so much to uncover. If you're interested in exploring Lav Diaz or long cinema in general, Norte is the best film to start.
7) Kung Mangarap Ka't Magising / Moments in a Stolen Dream (1977)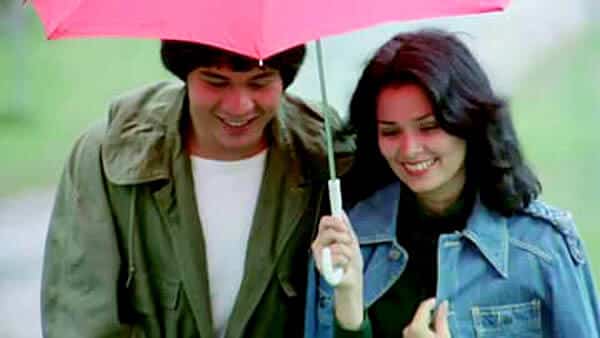 Kung Mangarap Ka't Magising is arguably one of the best films by Mike De Leon. But unlike the more politically-heavy titles commonly associated with him–e.g. Sister Stella L. (1984), Batch '81 (1982)–the film uses the charm of its romance to paint an honest picture of innocent love without feeling forced or cheesy. The film, about a college student who fell in love with a married woman, memorably uses the iconic Philippine city of Baguio as its backdrop. A city popular for its healthy eco-system awfully destructed by rampant tourism visits over the decades.
6) Karnal / Of The Flesh (1983)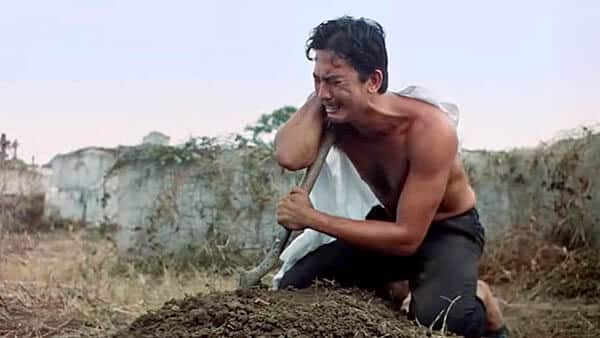 Marilou Diaz-Abaya's Karnal (1983) features some of the best dialogues in Philippine cinema. Written by iconic writer Ricky Lee, the film tells the story of a couple whose visit to a rural community becomes their most horrific tragedy yet. Karnal, at times can be over-the-top. Much thanks to the film's soap opera-ish treatment and unreliable narrator. But the movie handles its tension and emotions superbly. If a vague description is your thing, think of it as Ari Aster's Midsommar (2019) and Hereditary (2018) with patriarchy as the main villain. 
5) Batch '81 (1982)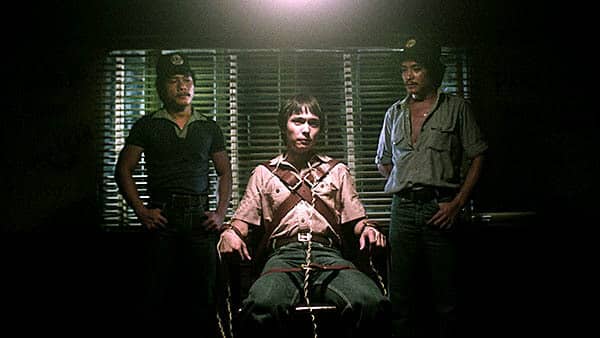 There was a period in the Philippines where filmmakers uses their films to go bravely against the dictatorship rule of its government. Mike De Leon was one of the major movers of this period. And in his film Batch '81 (1982), he melds the authoritative/ strongman rule of college fraternities as the template of his anti-Martial Law messaging. The result is a fearless anecdote to a very tough subject matter, and a compelling statement on the effects of inflicted violence on everyone.
4) Himala / Miracle (1982)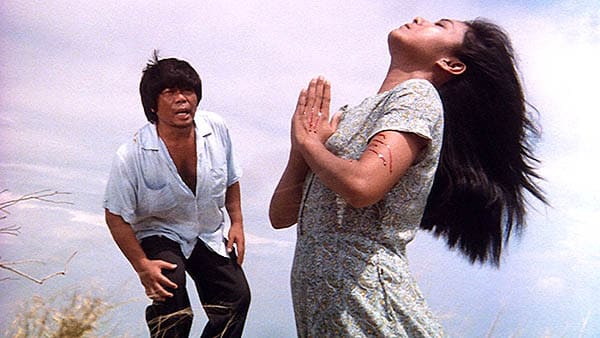 Ishmael Bernal's Himala (1982) makes the argument that faith is inexistent, and solely living in every person's heart. Religion in Philippine cinema is a tough topic to discuss, as Catholicism and Islam plays an important component in most Filipinos' culture. Bernal's film about a faith healer who makes waves in her community is not anti-religion. But it's brave enough to show that the problems that have continued to sprung surrounding its existence needs to be discussed. Himala features popular actress Nora Aunor in her greatest role yet. Up there with the ranks of the best performances in a Filipino film. 
3) Insiang (1976)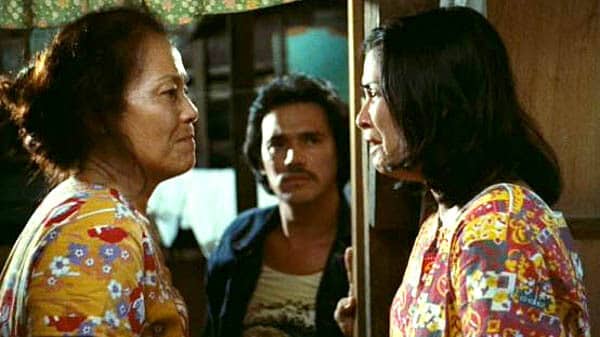 Lino Brocka's Insiang was the first Filipino film to have its own release in the Criterion Collection as part of Martin Scorsese's World Cinema Project initiative. It's about a daughter who got involved in a scandalous affair with her mother's boyfriend. Yet, Insiang is one of the most influential Filipino films ever made for its powerful feministic view. Further proving Lino Brocka as one of the leading voices in Philippine cinema. Parasite (2019) director Bong Joon-ho credits Brocka's work, amongst other Asian directors, as an inspiration for his creative projects.
2) Kisapmata (1981)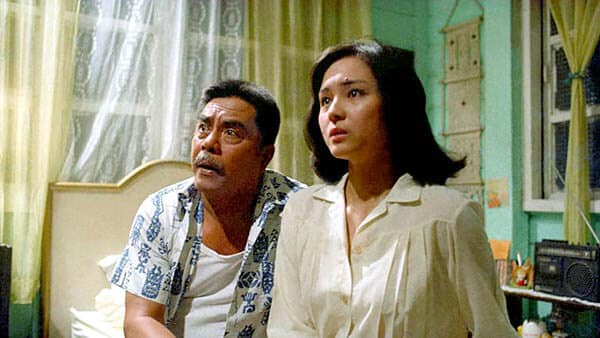 Kisapmata (1981) is arguably Mike De Leon's greatest work yet. This Filipino film serves as a testament to how well-realized characters make a movie. Based on a real-life family murder in the Philippines, the movie follows a woman under strict control by her father even after marriage. Many have likened De Leon to Stanley Kubrick, with Kisapmata as his The Shining (1980). Both films feature father figures slowly descending into madness, a house designed as inescapable, and women forced to escape the forces of patriarchy. Kisapmata is a tough watch. But see it alone for Vic Silayan's memorable villain performance.
1) Maynila Sa Mga Kuko ng Liwanag / Manila: In the Claws of Brightness (1975)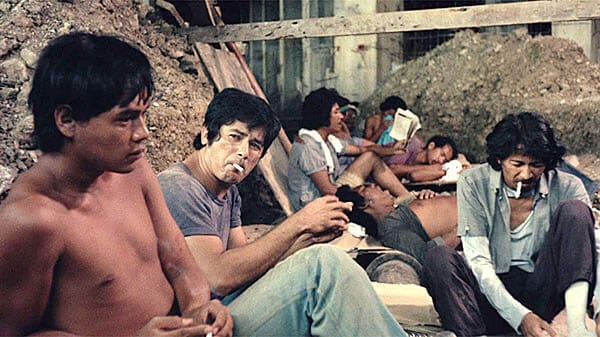 If there's a single film that would easily sum up majority of Philippine cinema's greatest attributes, it would be Lino Brocka's Maynila Sa Mga Kuko ng Liwanag (1975). This piece of amazing Philippine cinema is about an adult from the province who goes to the urban setting of Manila to rekindle with the love of his life. Although, when he aims to track her possible location, he will realize that the city is more chaotic than he thinks. Problems include prostitution, poverty, capitalism, corruption, and colonialism slowly destroying him. Its themes remain relevant, the problems still heartbreakingly embedded on the Philippines.
Conclusion: Filipino Movies
That wraps up our picks of the best Filipino movies of all time. We hope you learned something about an overlooked industry, Philippine cinema.
Not all of these titles are easily available to stream or rent, but some videos are out there on sites such as YouTube.
Which of these are you most interested to see? Let us know in the comments down below!