If you haven't seen all or any of director Denis Villeneuve's movies, make the French Canadian filmmaker's catalog a high priority on your watch list.
When you take a look at the most renowned directors working today, you tend to see the same names posted across mainstream media: Steven Spielberg, Martin Scorsese, Quentin Tarantino, Anderson (both Wes and Paul Thomas). All American auteurs you'll notice, that have all been writing and directing their own work for over ten years now.
While the attention and the appreciation for them is well-deserved, there are a dozen other names who should come to mind as fast. Really, you just have to take a look at their filmography to realize.
Denis Villeneuve is easily at the top of the list when it comes to overlooked and under appreciated filmmakers.
Fast Facts: Denis Villeneuve
Before we dive into his filmography, here are a few quick facts about the Arrival director's life and career.
Born: October 3, 1967 – Gentilly, Bécancour, Quebec, Canada
Box Office: $680,910,530 (worldwide)
Notable Awards: Filmmaker of the Decade – Hollywood Critics Association (2019); Toronto International Film Festival (2011, Incendies); Best Dramatic Presentation – Hugo Awards (2017, Arrival); Radio-Canada's youth film competition La Course Europe-Asie (1991).
Notable Nominations: Best Director – Academy Awards (2017, Arrival); Best Foreign Language Film – Academy Awards (2012, Incendies); Palme d'Or – Cannes Film Festival (2015, Sicario).
Denis Villeneuve's Filmography
There is an adherence shared by the whole list of director Denis Villeneuve's movies. The same adherence which devises the significant force of all these movies.
August 32nd on Earth (1998)
Maelström (2000)
Polytechnique (2009)
Incendies (2010)
Prisoners (2013)
Enemy (2013)
Sicario (2015)
Arrival (2016)
Blade Runner 2049 (2017)
Dune (2020 – upcoming)
This is Villeneuve's unparalleled dedication to the mind of a character. How the French Canadian director presents personal thought without narration, sometimes without having the character speak a word, even.
Whether it's visually conspicuous or infer-ably metaphoric, the Sicario director seems to derive expertise using puzzles, mazes and fogged paths for the inner turmoil and the outward emotion of his main characters.
Physically, onscreen, these morally-complex men and women are boxed in by the composition of scenes. We find them stuck, trying desperately to free themselves from claustrophobic frames within the camera frame, naturally lit dark tunnels and zero gravity confinements.
Meanwhile, behind the scene and the eyes of these characters, we're able to discern their struggle. The silence they draw from between points in the narrative, the un-Hollywood-like abrupt, then immediate reactions and the stiff, impassioned restraint when they try justifying each one of their actions to themselves and the others around them.
Dune (2020)
So what's left, once you've watched all of director Denis Villeneuve's movies?
Well, coming at the end of this year is director Denis Villeneuve's big-screen adaptation of Frank Herbert's revolutionary science fiction novel Dune. This Dune movie will be the story's second feature length adaptation.
If this list is anything to go by, we should have faith that Dune (2020) will be a one-of-a-kind experience.
Denis Villeneuve Movies: Suggested Viewing Order
Here's a list of the nine films directed by Denis Villeneuve, in order of the way we suggest you watch them for the first time.
1) Prisoners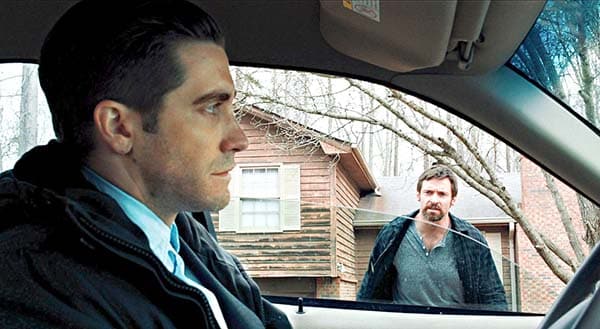 This is a very steep starting point.
For a lot of fans who recognized the name Denis Villeneuve before 2016, we imagine Prisoners was the first of the director's features they saw.
With Jake Gyllenhaal and Hugh Jackman fitting into its two leading roles and giving award-worthy, raw performances, you could argue this was the director's entrance into the blockbuster scene.
In one sentence, Prisoners is about the abduction of a little girl and how far a father (Keller Dover played by Hugh Jackman) will go to find her.
But, the acting, emotion, sincerity, strain, tension, panic, terror–none of what's on show here can be encapsulated into one sentence. This is one of the greatest thrillers of the modern era.
Unlike other stupendous thrillers, it isn't so much the story told which earns its worth, rather the way that it is told. How it's unraveled through numerous styles; its characters, its visuals and a number of both metaphorical and physical mazes and puzzles.
2) Sicario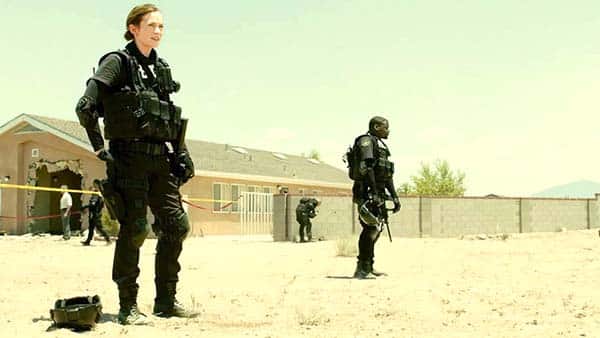 There are two other names you might find I'll mention more than once throughout the course of this list.
Cinematographer Roger Deakins and Composer Johan Johansson have each contributed to at least three of Denis Villeneuve's movies and both masters of their own crafts should be equally recognized. If not Prisoners, then the two have to be seen/heard because of Sicario.
Again, Sicario is a more recent, wide-release feature from Villeneuve. And again, it's led by outstanding performances.
This time round from Benicio Del Toro and Josh Brolin, but most notably Emily Blunt, playing FBI agents, Sicario (Spanish for Hitman) focuses on the geographical border dividing the U.S. and Mexico and the grueling war between the U.S. Government and drug cartel.
Along with a daunting score from Johansson and perfectly-framed visuals from Deakins that together certainly make the film iconic, it's the subject matter about political grey-area holding the pieces together, or should we say, suggesting why, morally, it's all falling apart.
3) Maelström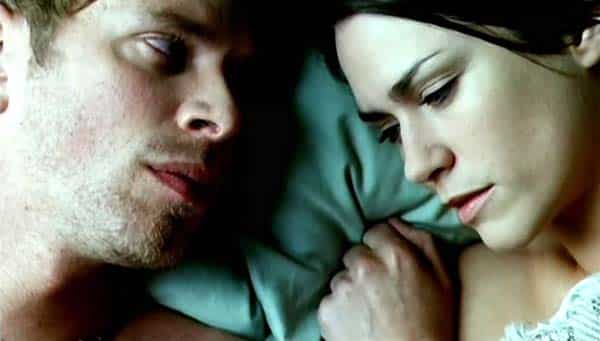 After Prisoners followed by Sicario, hopefully you're invested. Because, it's time to go back even further and study the roots of the consistently commanding director.
Back in 2000, Villeneuve released Maelström, the first English-language movie he directed.
A French-language title with a brief runtime, Maelström follows the mental downward spiral of a young woman who kills an older man in a hit-and-run and subsequently, finds herself emotionally invested in the victim's son.
Maelström is strange.
Maybe not so much these days, but two centuries ago, it was unquestionably different. It was a new take on filmmaking. And if you're interested in understanding why Villeneuve's features are successful in their production, watch this one.
4) August 32nd on Earth (Un 32 août sur terre)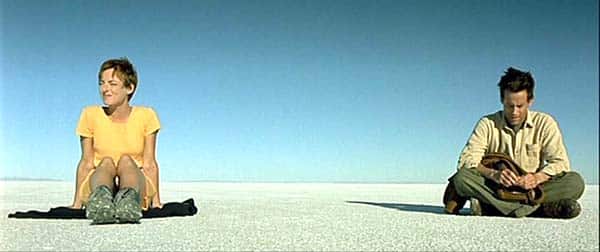 In this French Canadian film, told entirely in French, we see the director's debut.
August 32nd on Earth (original title: Un 32 août sur terre) is about a woman, Simone (Pascale Bussières), who is in a near fatal car crash. As a result, she finds her life without meaning and decides to have a baby.
The father? Her best friend, Philippe (Alexis Martin), who agrees only if the conception takes place in a desert.
Alexis Martin won the Prix Jutra for Best Actor at the 1998 Cannes Film Festival, and the film got submitted as the Canadian entry for Best Foreign Language Film at the 71st Academy Awards, yet it did not receive a nomination.
5) Polytechnique
While we're here prior to the 2010's, let's move forward only one step. After his second film, nine years later came his third.
Polytechnique is a docudrama based on the school shooting that took place in 1989 at Montreal's Polytechnique School.
Decisively portrayed in black and white, director Denis Villeneuve chose to retell the awful true story from an intimate and justly frightening perspective, making it clear how much the detail of the tragedy affected not only himself but a whole generation.
6) Incendies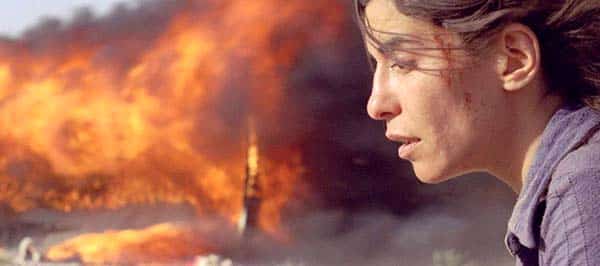 Two years after Polytechnique, director Denis Villeneuve continued focusing on the importance of female representation across cultures.
Incendies, you might argue, was the turn in his career. The first of his films that brought the same emotion, drive and darkness we'd seen in his previous two movies up and onto a dramatic, Hollywood-esque scale.
Based on the screenplay of the same name, Incendies takes a trip to the violent Middle East to uncover revelations about the lost family of the brother and sister who lead this passionate journey.
Like the rest, while Incendies offers Villeneuve a grander scale, he makes sure what he captures is appropriately political, effectively intimidating and most of all, personal.
7) Enemy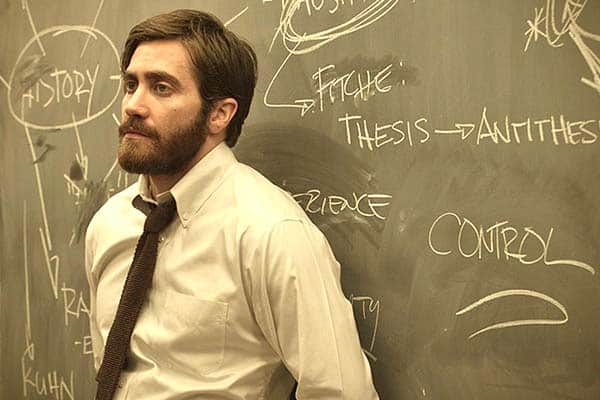 Amidst director Denis Villeneuve's movies which came later with considerably more exposure, he'd adapted another pre-existent narrative into his own low budget impression.
A year after Prisoners, Villeneuve right away put Jake Gyllenhaal back into the lead role (two lead roles in fact) of his consecutive movie.
Enemy follows an often emotionally indifferent teaching professor who one day discovers his own doppelganger starring in a movie.
Enemy is a deeply unsettling work.
Not unlike Maelstrom, it will have you questioning the reality of what you're seeing and what the meaning is behind its whole seducing, webbing façade.
8) Blade Runner 2049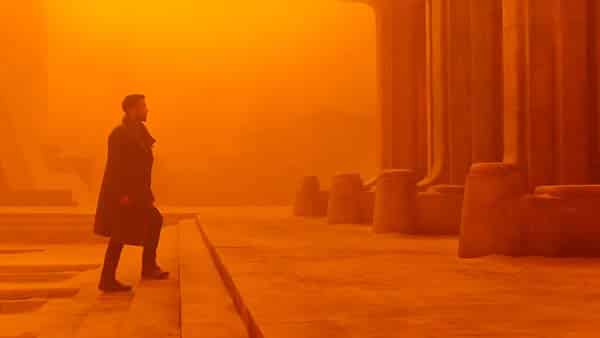 In 2017, we finally received a direct sequel for one of science fiction's greatest monuments. The sequel, to both the expectant audience's delight and anxiety, was left primarily in director Denis Villeneuve's hands.
With Blade Runner 2049, Villeneuve took the groundwork of Ridley Scott's original Blade Runner, released in 1982, and set his sequel thirty years after the first movie took place. The resulting film follows a replicant who works as a Blade Runner for the LAPD. It also ties together with the original film in unexpected ways.
Starring Ryan Gosling and Harrison Ford as the leads, Blade Runner 2049 is a gorgeous example of what a box office blockbuster can be with an abundantly passionate and unique director at the helm. Villeneuve jumps the plot forward in his own direction.
By adding Roger Deakin's incredible cinematography, a distinct evolving rework of the original score from Hans Zimmer and his own signature style and technique, Villeneuve captured the essence of the neo-noir genre. Better yet, the movie offered the innovative awe of an art house cinema feature to a beloved cult franchise.
9) Arrival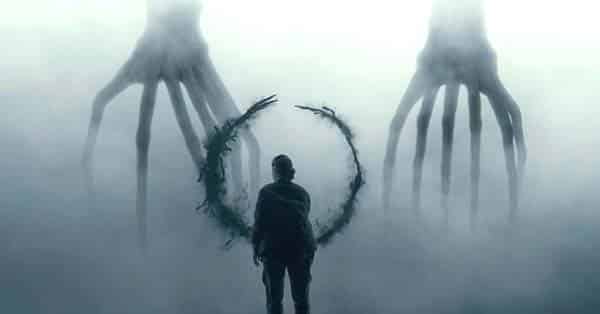 What I'm about to say is readily debatable, I'll admit.
We love every one of these films. For instance, we watch Sicario and suddenly it's our top pick. We watch Blade Runner 2049, and Blade Runner 2049's now our favorite.
However, I'd argue I've tried to save the best for last. A movie that collects together everything surprising and impressive and exclusive about director Denis Villeneuve's movies.
Based on author Ted Chiang's short story Story of Your Life, the sci-fi film Arrival brings one of Amy Adams' best onscreen performances. The remaining cast is fantastic as well, including Jeremy Renner and Forest Whitaker.
A linguist, Adams' character is brought into the fold of a military operation, hoping to decipher communication with aliens hovering ominously above Earth's surface.
Arrival is a melodramatic, albeit profoundly touching race against time, which turns its attention from action and violence, toward love and connection.
Conclusion: Denis Villeneuve
Denis Villeneuve certainly has a track record of great movies, and we hope you enjoyed our selected watching order.
This guide, like others like it, is simply used as a starting point for you to find what movies to watch from one of our greatest living directors. Feel free to watch in any order you choose!
Have you seen any of these movies? Which one was your favorite?