This past award season, we bet there is one name you've probably heard more than any other: South Korean director and auteur Bong Joon-Ho.
A Korean director who's had more support and social media coverage than any other, director of Best Picture winner Parasite, Bong Joon-Ho is on the tip of the tongues of seemingly everyone in Hollywood.
Although it feels as if the foreign language film, Parasite, raised up from the unknown before taking the throne and making history in the industry, believe it or not, Academy Awards' Best Director winner Bong Joon-Ho has been crafting and directing exceptional movies deserving of similar recognition for some time now.
Here is a list of the eight films directed by storytelling and story boarding mastermind Bong Joon-Ho in the order of how we suggest viewing the director's filmography.
What Defines Bong Joon-Ho's Filmography?
Director Bong Joon Ho walks the fine line between two defiantly different sides of his aesthetic.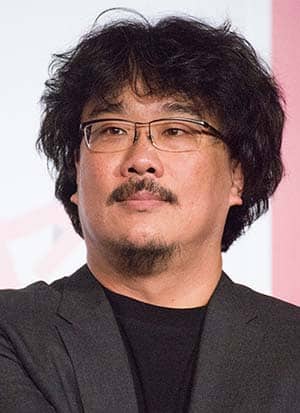 On one side, Bong Joon Ho movies are darkly humorous, his characters foolish, and his narratives absurd.
On the other side, Bong Joon Ho movies chart a bleak course of criticism and discouragement about building a better, equal future.
This line that director Bong Joon Ho walks, most directors would fall off. It's not often a film trying to achieve as much keeps itself balanced, instead of leaning too far one way.
What Movies Has Bong Joon-Ho Directed?
South Korean director Bong Joon-Ho has made eight feature length films over the course of his career thus far, leading up to Parasite.
In chronological order, the following movies make up Bong Joon-Ho's filmography as a director.
Barking Dogs Never Bite (2000)
Memories of Murder (2003)
The Host (2006)
Tokyo! (2008)
Mother (2009)
Snowpiercer (2013)
Okja (2017)
Parasite (2019)
All Bong Joon-Ho Movies Ranked in Viewing Order
We intend you to watch the following list of movies in order. This is not a definitive ranking of movies–although Parasite is arguably the best of the bunch–but just a way to ingest the filmmaker's entire filmography.
We don't want to keep secrets here at Fictionphile, so here's a preview of the viewing order. Feel free to skip the detailed breakdown below or skip to the conclusion.
Snowpiercer (2013)
The Host (2006)
Mother (2009)
Tokyo! (2008)
Barking Dogs Never Bite (2000)
Okja (2017)
Memories of Murder (2003)
Parasite (2019)
1) Snowpiercer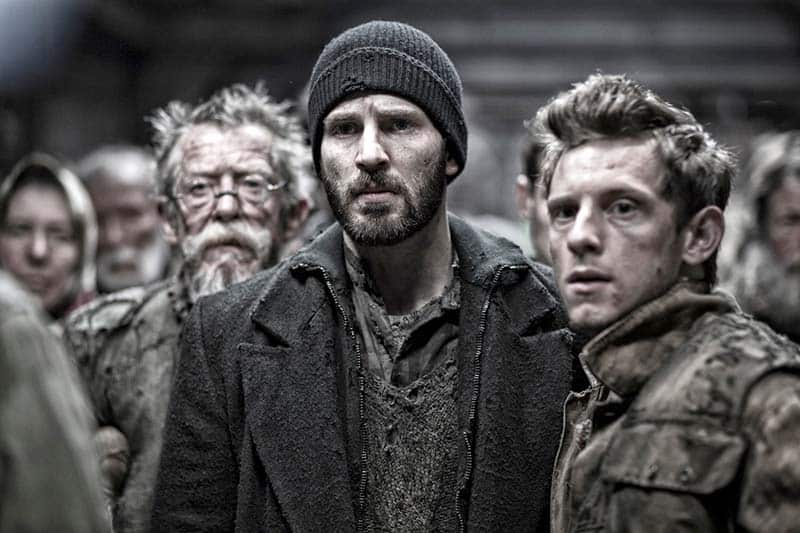 For old and new fans alike, Snowpiercer is an optimal starting point to dive into Bong Joon-Ho's filmography.
To start, If you haven't quite decided you're ready for taking on more foreign language features just yet, Snowpiercer (for the most part) is spoken in English.
The premise is simple. Take Parasite, tip over its visually vertical class system so it's horizontal, and you're aboard with Snowpiercer's similar economical-related ideologies.
After an experiment intended to control global warming misfires, a new ice age is triggered that kills all life on Earth except for those aboard the Snowpiercer, a train traveling on an never-ending course around the globe.
The film follows Curtis (Chris Evans), a survivor living on the train's tail end coach. Curtis, along with others at the back of the social class line, revolt and fight their way forward through the train's individually characteristic coaches.
2) The Host (2006)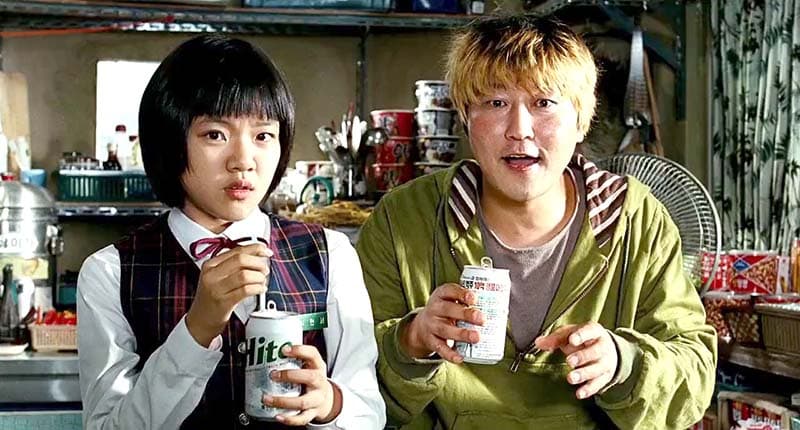 "He directed The Host," is what we used to say (before Parasite) when pitching director Bong Joon-Ho's filmography.
It's a staple. A suitable introduction to the director's movies made in Bong Joon-Ho's home of South Korean.
You might notice a running theme. The narrative challenges of the majority of the films on this list are outset with societal error.
The Host's "challenge" is a whale-ish-sized monster that suddenly springs from the Han River in Seoul and begins terrorizing the area.
A monster, might we mention, incidentally created because of the dumping of toxic chemical waste. One victim, a young girl, is taken by the monster.
Her family, who earn what little they have by running a small snack bar, will do what they can to get her back.
3) Mother (Madeo)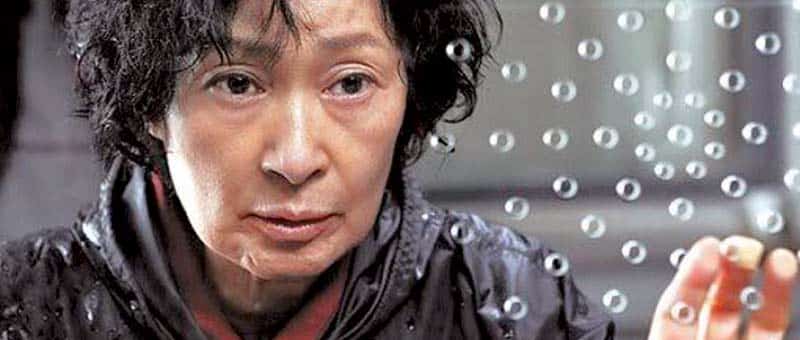 Mother keeps with one prominent concept we associate most with South Korean cinema. The movie is an unsettling, partially-ominous portrait of an investigation that proceeds a grim murder.
Darkly-pressed humor and dramatic acting lace themselves throughout the film.
In a small town in South Korea, a young girl is found dead on a nearby roof, her head hanging over the ledge. The disabled son of a maternally-insistent widow is soon arrested for the murder of the young girl, based on next-to-no evidence at all.
While the movie Mother makes passing comments about constitutional injustice, the film is primarily about motherhood and the inseparable allegiance between parent and child.
What will a mother do to prove her son's innocence?
4) Tokyo!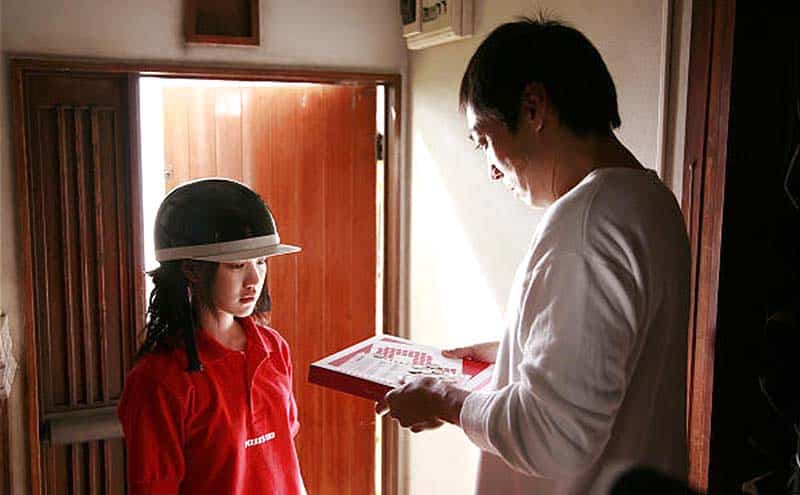 So the movie Tokyo!'s a little different from the rest of these films.
Director Bong Joon-Ho is one of three contributing directors here. Tokyo! is separated into three parts. One part directed by Leos Carax (Boy Meets Girl), another by Michael Gondry (Eternal Sunshine of the Spotless Mind), and the last by Bong Joon Ho.
Bong Joon-Ho's segment, Shaking Tokyo, follows a hikikomori for its brief length. A hikikomori is person living in Japan, who isolates themselves and goes to extreme lengths to avoid social contact.
One day, a pizza delivery employee arrives at this young man's door.
A girl, in fact, who could change everything. Tokyo! is of the love letter style of cinema. It's a film that is largely about its setting, a lively modern metropolis, and its bizarre characters.
5) Barking Dogs Never Bite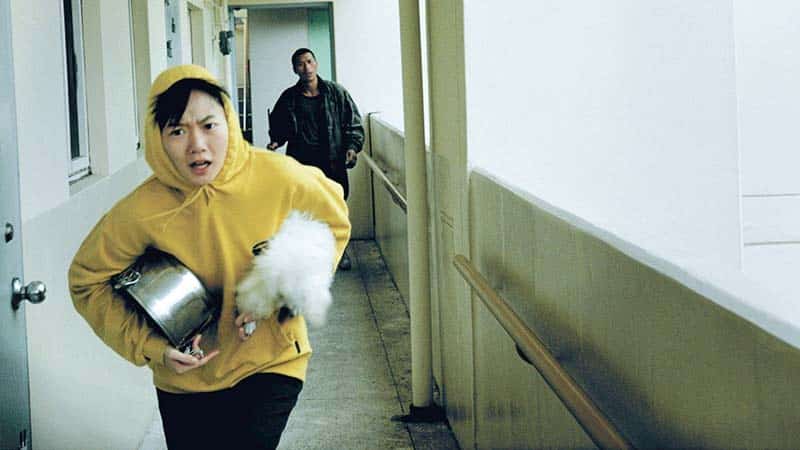 We're going even further back now. Back, would you believe, to director Bong Joon-Ho's first feature-length film?
Barking Dogs Never Bite finds an indignant man, a part-time college professor awaiting the birth of his child, having his patience tested by a dog who won't stop barking in and around his communal housing complex.
Right off the bat, this film is evidence that director Bong Joon-Ho started his career with the same unique viewpoint that continues to make his films so particularly funny, absurd, structured, and secretively ambitious.
6) Okja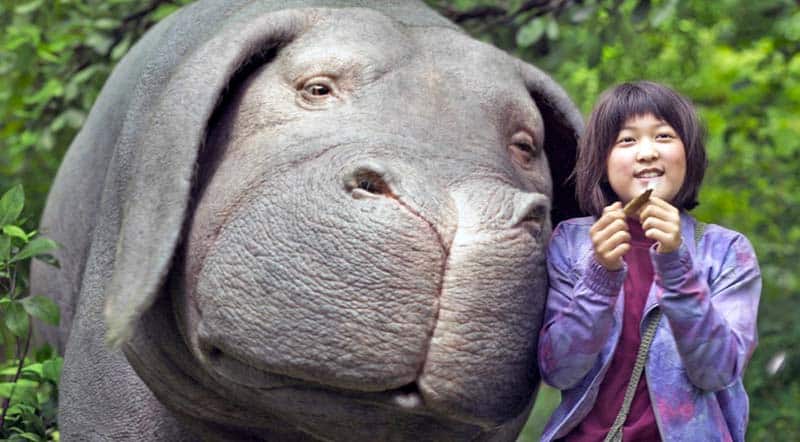 An intermission. Moving for the moment, from both director Bong Joon-Ho's earlier work, we have Okja.
Besides Snowpiercer, Okja is Bong Joon Ho's only other predominantly English-spoken, moderately "Americanised" movie. Again like Snowpiercer, the movie is a roundup of familiar Hollywood faces, such as Jake Gyllenhaal.
Okja tells the story of Mija, a young girl who chases after her best friend, an enormous pig-like animal bred and grown for agricultural purposes. The animal is forced across the mountains of South Korea and all the way to the slaughterhouses of New York City.
Bong Joon Ho does a supreme job of poking you with sharp points. However, the film's purpose is entertainment made to entertain all audiences in one way or another. We can't promise that you won't walk away from this movie a newly converted vegetarian.
7) Memories of Murder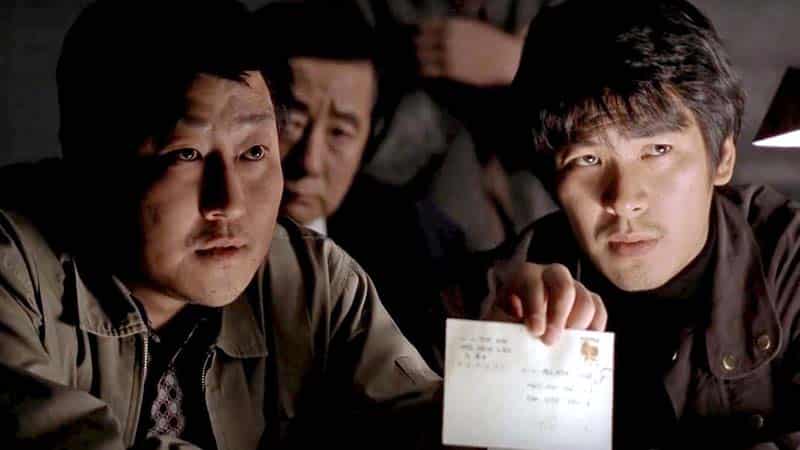 Only Bong Joon Ho's second feature film, Memories of Murder is arguably one of the best films of the modern thriller genre.
Of course, critics often overlook this gem.
You don't hear about it as much as Seven or Mystic River. Nonetheless, it's equally haunting for the same cleverly twisting reasons.
Based on the true story of South Korea's first serial murders in history, Memories of Murder begins in 1986 tailing two local police officers investigating a rural area as year after year, body after body turns up.
Similar to other great films inspired by true murder mysteries, Bong Joon-Ho's thriller is compelling throughout its search for answers.
The movie tests its characters and their frustration. Director Bong Joon-Ho's story tests the audience, and the movie dares question whether investigations are ever straightforward.
8) Parasite (Gisaengchung)
We've saved the best for last. Hopefully, you'll agree. If these last few months haven't proved that to be almost objective to say already.
Read the full review of Parasite now.
Director and auteur Bong Joon Ho's latest work, 2020's Best Picture winner, Parasite, is a perfect film.
We don't want to spoil a minute of the surprises in this movie. The plot will unwind all on its own. Go watch Parasite now.
However, we will tell you why we think this is the best of Bong Joon Ho's work.
It is a culmination of everything which makes the South Korean director an auteur, coolly wrapped in a beautifully structured package.
Conclusion: Bong Joon-Ho
We're not pretending the aforementioned Bong Joon-Ho movies can't be criticized. Or that some movies aren't better than others, and that you might not like every single one of the director's movies.
But we say with almighty confidence, every time he has been in control behind the camera, Bong Joon Ho has visualized and created something wholly original.
Bong Joon-Ho fortifies assessments of humanity that we need to consider thoroughly.