As the world welcomes 2013 in with open arms after a lackluster 2012, many turn their eyes to what Hollywood has planned for the year ahead. 2013 movies promise more than a few hit-or-miss opportunities, but a few flicks have the potential for greatness.
In this compilation, I've made a conscious decision to steer clear of the usual Oscar-motivated tripe, i.e. "Promised Land." Dramas with old-as-time themes, the ones rehashed a million times by identical archetype actors (such as "the every man"), will not make this list unless there's the potential for something more. Nor will cute little comedies like "The Heat." These are 2013 movies that could be, rightly so, blockbusters; or films with depth and lasting appeal even if ivory tower critics overlook them. When making any list of potentially great movies in a given year, one should ask one's self "Could I potentially remember this movie in 10 years?" That, above all else, was the determining factor for this list of 2013 movies.
Looking over the list ahead, you might be surprised by the dominance of the genres of science fiction and superheroes, which can be considered its own sub-genre of science fiction. But this should come as no surprise to a world increasingly displaced and disillusioned. What morality does exist is summed up by platitudes and second-hand, detached ideals. We're splintered as a society into groups fighting against things instead of for things, and these groups' rank-and-file could scarcely vocalize the axiomatic base for their beliefs.
So we have turned to fantasy for our escape; maybe in the future there could be heroes but not now, is the unconscious thoughts of the movie going public. Pundits always said that fiction is fantasy, but now even the greatest fiction for those with a Romantic or Romantic-Realism sensibility is fantastical. It's not the worst thing. At least we have heroes in some form. At least we have some positive examples to aspire to become. It is no longer childish to love superheroes, because we have lost touch with the extraordinary potential inside of us. When we left the theaters after "The Avengers," we wanted to go back and watch it again. Many did. It was because we had no John Wayne, no Steve McQueen. Even if we did, in today's cultural mindset we would have seen them just as impossible as Captain America or Iron Man. Experiencing this greatness personified reigniting a fire inside of us, and it's why nothing else in 2012 held a candle in comparison for uplifting cinema.
Now, as the year begins, we look to 2013 movies for our fuel, and there are more than a few chances for kindling.
---
Ender's Game
---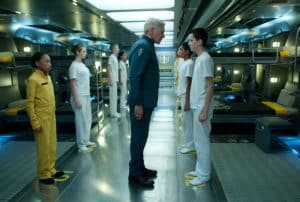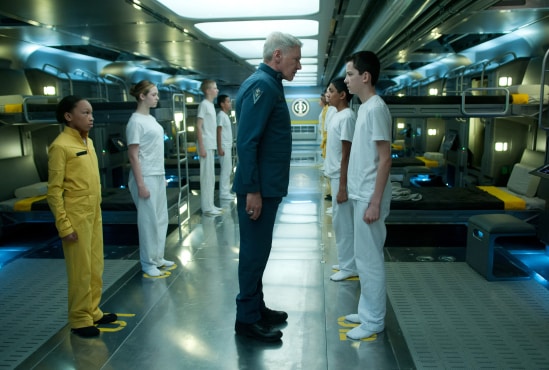 Director: Gavin Hood
Writer(s): Gavin Hood
Starring: Asa Butterfield, Abigail Breslin, Ben Kingsley, and Harrison Ford.
Release Date: Nov. 1, 2013
Synposis: In the near future, a hostile alien race (called the Formics) have attacked Earth. If not for the legendary heroics of International Fleet Commander, Mazer Rackham (Ben Kingsley), all would have been lost. In preparation for the next attack, the highly esteemed Colonel Graff (Harrison Ford) and the International Military are training only the best young children to find the future Mazer. Ender Wiggin (Asa Butterfield), a shy, but strategically brilliant boy is pulled out of his school to join the elite. Arriving at Battle School, Ender quickly and easily masters increasingly difficult war games, distinguishing himself and winning respect among his peers. Ender is soon ordained by Graff as the military's next great hope, resulting in his promotion to Command School. Once there, he's trained by Mazer Rackham, himself, to lead his fellow soldiers into an epic battle that will determine the future of Earth and save the human race." (Summit Entertainment)
The only reason this movie makes the list of 2013 movies to anticipate is the source material, Ender's Game by Orson Scott Card, which is arguably the greatest science fiction novel of the last 30 years. However, the director and screenwriter, Gavin Hood, was responsible for the most abysmal superhero movie of all time, "X-Men Origins: Wolverine." Hood's comments about Wolverine at the time, about morality greyness, could hint at his handling of this new movie. Yes, there are definite themes in the Ender story about doing evil things in the pursuit of good, but at its heart is a story about supremely intelligent children capable of great things. It's also about how those less capable and older can corrupt the younger generation by making them in their image. It is not the children in Ender who are evil.
Focus must be put on the good, not the bad, or else the story loses its point and its tragic theme. There is little hope that Hood can accomplish this considering his world view. Card has said in several interviews that he liked the script, but he has also said that very few scenes in the movie are in the book. It does not look good, but there is still hope.
---
Now You See Me
---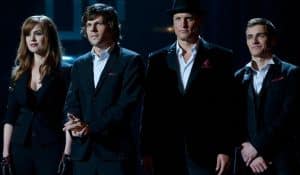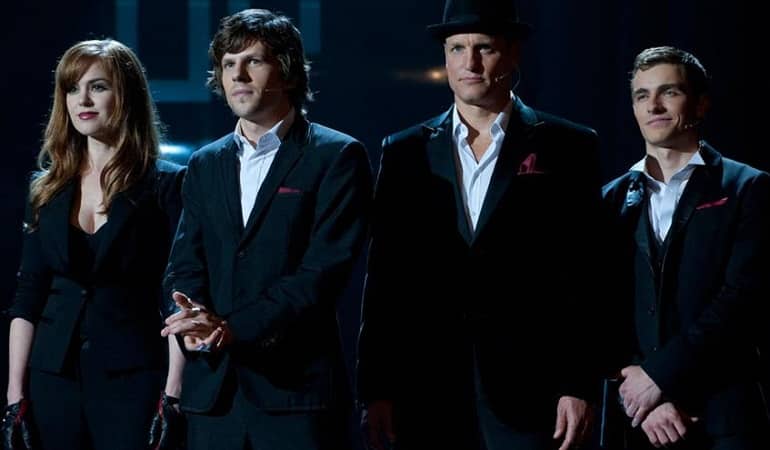 Director: Louis Leterrier
Writer(s): Ed Solomon and Boaz Yakin & Edward Ricourt, story by Boaz Yakin & Edward Ricourt
Starring: Jesse Eisenberg, Mark Ruffalo, Woody Harrelson, Isla Fisher, Morgan Freeman and Michael Caine
Release Date: March 15, 2013
Synopsis: "Now You See Me" pits an elite FBI squad in a game of cat and mouse against "The Four Horsemen," a super-team of the world's greatest illusionists. "The Four Horsemen" pull off a series of daring heists against corrupt business leaders during their performances, showering the stolen profits on their audiences while staying one step ahead of the law. (comingsoon.net)
This is one of the most overlooked 2013 movies coming out, and that's saying a lot because it's made more lists than this one alone. However, it could, if it follows through on its potential, be the best original movie of the year.
One, its concept is instantly intriguing. Two, its cast is wonderful. Three, the people behind it are responsible for great films, some rich in entertainment, others entertainment and depth.
I'll leave the intriguing explanation to this trailer:
Its cast, aside from the now ubiquitous and always solid Michael Caine and Morgan Freeman, include Jesse Eisenberg, Woody Harrelson, and Mark Ruffalo. Eisenberg consistently portrays unabashedly intelligent heroes, even if the script calls for them to be somewhat unlikeable, as in "The Social Network." In that movie the odds were stacked against him. It seemed like you were supposed to be disgusted by him and sympathize with his litigious partner, but Eisenberg played the character as so bombastically brilliant that you respected his egotism – it seemed entirely deserved. Woody Harrelson, especially in recent years, has adopted the same motif, which is what made "Zombieland" so great – it had two heroes, the other being Eisenberg, who were comfortable in their own heroic skin. Marc Ruffalo doesn't always play that kind of character, but his character here seems earnest and well meaning, (he is trying to stop criminals, after all) and Ruffalo is great at portraying the character on the page. All in all, it seems like the kind of film where every character has good intentions and wants to do the right thing, and it has the kind of actors ready to embrace that.
The filmmakers all have at least one great or classic movie in their catalogue. The director, Louis Leterrier, directed "The Transporter," "The Incredible Hulk," (the Edward Norton, Avengers-inspired Hulk version) and "Clash of the Titans." While "The Transporter" may be written off as a generic action movie by some, those who have actually watched it can't help but like it. It's done in the style of classic, popcorn-perfect films from the heyday of the action genre. It also features a moralistic hero with a code of ethics, even if he is mired in the criminal world. And say what you will about "Clash of the Titans," but it is steeped in Greek mythology, which exalts the concept of a hero. With him as director, one can be sure the movie will be energetic and action-oriented, both in movement and plot. There may be a message (I'll get to that), but it will also be entertaining.
As for the writers, this is Edward Ricourt's first credit. However, Ed Solomon has several under his belt, some hits and some misses. Recently, it seems he's been in a bit of a slump. For instance, he was behind "Imagine That" (a throwaway Eddie Murphy vehicle) and the absolutely confused "Super Mario Bros." But he was one half of the "Bill & Ted's Excellent Adventure" writing team. This may not seem to bode well, but even with the less popular writing credits (Super Mario included) he does do movies with plot. They're not soul searchers, true, but "Bill & Ted," despite its corny nostalgia in retrospect, was a well-written movie for what it was. This may seem like it would add up to making "Now You See Me" worth a watch but not much more, but then there's the matter of the story writer and original screen writer (who wrote it with Ricourt).
Boaz Yakin has a mixed pedigree. He wrote the Dolph Lundgren "Punisher," the why-did-they-make-that "Dirty Dancing: Havana Nights," and "Prince of Persia: The Sands of Time." But, when he's at his best, and has more control over the finished product, his work can be astounding. For instance, he directed "Remember the Titans." But more importantly than any of his other credits, be they good or bad, he wrote and directed "Fresh."
You may not remember "Fresh" or even ever seen it. It only made $8 million, though that more than doubled the film's cost. It is a work of art, combining a masterful plot with heartfelt seriousness and an irresistible hero. The movie is about a 12-year-old boy who runs drugs as an act of self-preservation. His sister is addicted to drugs, and his father is an alcoholic; this leaves the boy to fend for himself. The plot heats up, but I won't spoil it for you because it's worth a watch if you can find it. But what makes the film beautiful is that the father is a speed chess wizard and teaches the kid the game, which comes in handy when strategic thinking is essential to getting out of a sticky situation.
The semblance between "Fresh" and "Now You See Me" is tantalizingly close. A highly specific skill mixed with crime, resulting in an intricate plot. "Fresh" ends on a dizzyingly high note, and one can only hope that this movie will end the same.
If the key players in "Now You See Me" can harness their inner best, then the finished product may be one of the more satisfying movies in a long time.
---
Inside Llewyn Davis
---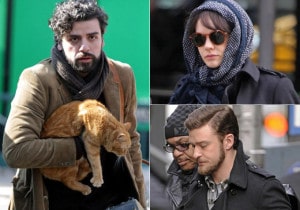 Director: Joel and Ethan Coen
Writer(s): Joel and Ethan Coen
Starring: Oscar Isaac, Carey Mulligan, and Justin Timberlake
Release Date: 2013
Synopsis: Loosely based on Dave Van Ronk's posthumously published memoir The Mayor of MacDougal Street, "Inside Llewyn Davis" is about a singer-songwriter in the 1960s New York folk music scene.
Not much is officially known about this Coen brothers' film, including its release date beyond a possible screening at Cannes in May (it doesn't even have a distributor yet), though it is expected to release sometime in 2013. But what is known is that it's a Coen Brothers film. That much alone, nine times out of 10, makes it Oscar-worthy. Early script reviews floating around the web say it's meandering in plot but makes up for it in typical Coen styling.
Beyond this, however, is the cast. One, you have Justin Timberlake playing a reportedly straight-laced folk singer. Hearing Timberlake sing classic folk is worth the price of admission alone. The title character, however, is played by the Brazilian-born Oscar Isaac. His acting credits to-date are mostly negligible, but he is a Juilliard graduate and apparently has 20 years of guitar playing experience. The biggest role he's had is fairly recent. He played the lead in "10 Years," which is about a one-hit-wonder musician who returns to his home town for a high school reunion, where he reconnects with the woman who inspired his hit song. Incidentally, the song used in the movie is an original written and performed by Isaac.
Music should feature prominently, bringing to mind "O' Brother Where Art Thou." Also, Marcus Mumford of Mumford & Sons fame helped with the music used in the film, which are all classic folk songs passed down through the generations.
Whether or not the film has tremendous depth or lasting appeal is uncertain, but it does have a lot of things going for it. The Coen Brothers focusing on music, with solid musicians performing classic songs from a time and place somewhat overlooked by cinema, might be an unexpected breath of fresh air.
---
Gangster Squad
---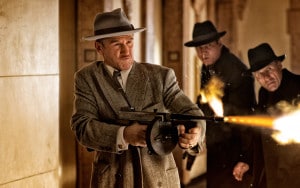 Director: Ruben Fleischer
Writer(s): Will Beall, Paul Leiberman (book)
Starring: Josh Brolin, Ryan Gosling, Sean Penn, Nick Nolte, Emma Stone
Release Date: Jan. 11, 2013
Synopsis: A chronicle of the LAPD's fight to keep East Coast Mafia types out of Los Angeles in the 1940s and 50s. (IMDB)
This movie isn't rocket science. It is "The Untouchables" meets "Dick Tracy" meets "The Magnificent Seven" with a modern aesthetic. It probably won't make you think too deeply, but it likely won't have a single minute of boredom. And its cast is indisputably terrific.
It's directed by Ruben Fleischer, and it's only his third movie. Best known for "Zombieland," Fleischer seems to embrace style, but he is not without substance. That is mainly because of, not despite, his style. That style can be summed up as "larger than life," which is something sorely missing from modern cinema.
Just watch the trailer for the film, below, to see what I mean.
It's essentially the old "good guys fight fire with fire" story, but his approach here is admirable. Notice how not a single character seems to have any bones about what they're doing. That's what made "The Untouchables" brilliant. It was, in essence, a superhero-style tale of good versus evil. There was no question about morality. It was black and white.
Here, Fleischer doesn't seem to try to stay true to any "true" story. Yes, it's inspired by the non-fiction Tales from the Gangster Squad, but most reports seem to indicate liberal embellishment in the movie version. But that's not always a bad thing for a fictional movie, now is it?
One more thing of note: it was written by Will Beall. It's his first writing credit besides a few episodes of "Castle," but he is a former LA homicide detective. Also, he's been rumored to be the choice of writer for the upcoming "Justice League" movie. Here's hoping "Gangster Squad" unabashedly embraces that same super spirit.
REMINDER: "Gangster Squad" has the closest release date for these 2013 movies. Mark your calender if it catches your fancy.
---
Iron Man 3
---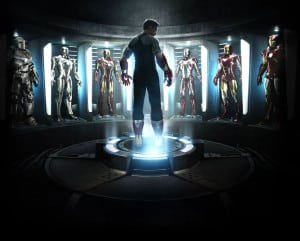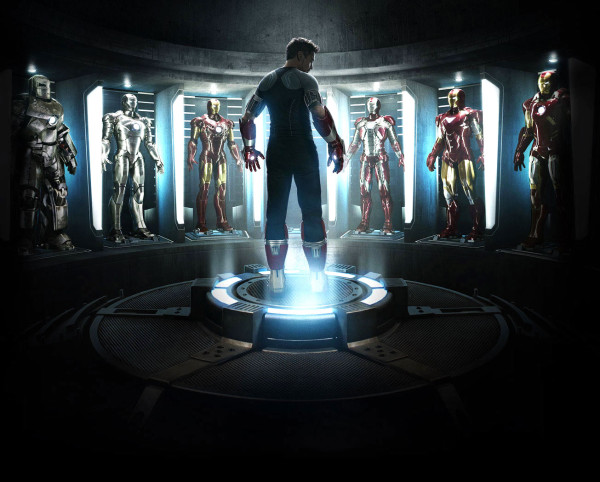 Director: Shane Black
Writer(s): Drew Pearce and Shane Black
Starring: Robert Downey Jr., Guy Pearce, Gwyneth Paltrow, Don Cheadle, Ben Kingsley
Release Date: May 3, 2013
Synopsis: Tony Stark uses his ingenuity to fight those who destroyed his private world and soon goes up against his most powerful enemy yet: the Mandarin. (IMDB)
"Iron Man 3" will be the first Marvel film post-"Avengers," and by all rights it will be a mega-blockbuster capable of breaking a record or two. There is no denying that the Iron Man franchise has been, in large part, responsible for the success of all of Marvel's more recent film properties. One major reason is the work of Warren Ellis.
Ellis is a comic book writer, and like any adaptation the source material must be considered when pontificating on a film's success. Comic books, however, are prone to long stretches of substandard schlock. In the comic world, there are "arcs," comparable to a TV show's season. They are typically six or 12 issues, and sometimes culminate with a changing of writing or art staff. So what you end up with is long periods of ho-hum genre fiction interrupted by a burst of creativity that stand apart like monoliths. These monoliths are gold for movie adaptation. For instance, Christopher Nolan's Batman trilogy took its tone, and some of the original movie's plot, from the comic "Batman: Year One," which was somewhat of an origin tale.
Similarly, the original Iron Man and Iron Man 2 took its cue from the Warren Ellis arc "Extremis." Ellis is known for his realism and seriousness, and it was he that came up with the modern take of Tony Stark being a weapons dealer and the connection with Middle East conflicts. It is also he that, in "Extremis," centers Iron Man with the theme of a human genius striving to find the right way to use his power, even if his past actions are less than savory. Here, in Iron Man 3, the crux of the "Extremis" plot will be fully utilized.
In "Extremis," the villain is created by a nanomachine virus capable of rewriting DNA that falls into the wrong hands. Not to give away too much of the plot, but the villain's backstory parallels Iron Man's in its thematic essence, as do secondary characters' stories. It's a thematic tour de force, and if properly utilized in the film it will round out the trilogy's arc. One addition, the Mandarin as the primary villain, is from Iron Man's golden age. It's likely that he will tie in with the "Extremis" villain and nanomachine virus, continuing Marvel's recent tradition of paying homage to its character's history while updating it for the 21st century.
One more interesting note is that Shane Black has taken over the directorial reigns from Jon Favreau, who will serve as Executive Producer. Black is best known for writing "Lethal Weapon" and writing and directing "Kiss Kiss, Bang Bang," also starring Robert Downey, Jr. His style will fit well with the past Iron Man movies, but it's possible that Black's brand of witticism will outshine the past films and fit even more in Downey's wheelhouse – if you can imagine that.
---
The Wolverine
---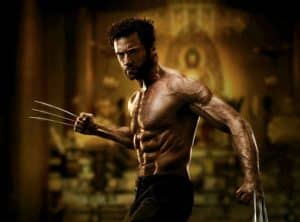 Director: James Mangold
Writer(s): Christopher McQuarrie, James Mangold, and Mark Bomback
Starring: Hugh Jackman, Will Yun Lee and Tao Okamoto
Release Date: July 26, 2013
Synopsis: Wolverine travels to Japan to train with a samurai warrior. (IMDB)
The rather simplistic IMDB synopsis is intentional. This story is based on, rightly so, Hugh Jackman's and many fans' favorite story arc from the comics. It involves many startling twists, and helped define Wolverine's place in the comic book pantheon, and was the first instance of the character's solo series.
In the effort to maintain the plot's secrecy for the uninitiated, I will keep specifics vague. But the story was written by Frank Miller, who wrote "Batman: Year One," one of the inspirations for "Batman Begins," as well as "Sin City" and "300." It has many themes in its relatively short span (only four issues), but accomplishes great feats even with its brevity. It's about Eastern honor and discipline meeting Western ferocity and passion, which highlights Wolverine's essentials by way of contrast. It's about a possibly immortal man, an old dog, trying to learn new tricks but realizing and accepting that he can't change who he is at his core. It's about a man's willingness to break every rule in order to satisfy his own morality. In totality, it's one of comics' first literary efforts that helped elevate it beyond the stuff of kids.
And the movie's makers seem to be taking the same approach. Forget about the ridiculous "X-Men Origins: Wolverine." While that somewhat remains as an origin (and in the comics Wolverine has many origins, none of which are certain because he can't remember anything pre-Weapon X, adding to his enigmatic nature), this is where Wolverine is given the respect he deserves. Part of this is due to Hugh Jackman, who has taken the role that granted him his stardom so serious that he is one of the film's producers. He hunted for the right director. Originally, it was Darren Aronofsky, which should crystalize, if nothing else, just how serious this film will be. However, Aronofsky had to drop out once he realized that filming in Japan would take him away from his family for a year, something he was unwilling to do. Then, Japan's earthquake and tsunami set the filming back even further. Luckily, making the best of a bad situation, this provided enough time to land James Mangold, director of "Walk the Line" and 2007's "3:10 to Yuma." It also provided enough time to land Mark Bomback ("Unstoppable") to tweak a, probably already great, Christopher McQuarrie ("The Usual Suspects") script.
These forces combined with Jackman's growth as an actor could result in the most literary and important comic book movie yet.
---
Anchorman: The Legend Continues
---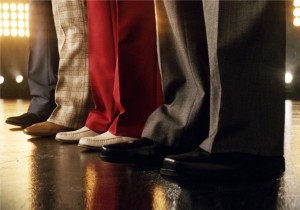 Director: Adam McKay
Writer(s): Will Ferrell and Adam McKay
Starring: Will Ferrell, Paul Rudd, Steve Carell, Christina Applegate
Release Date: Dec. 20, 2013
Synopsis: The continuing on-set adventures of San Diego's top rated newsman.
It's not all about high-brow pursuits, sci-fi, or superheroes in 2013. The human spirit needs a release. It needs comedy. Humor reminds us, by way of contrast, what matters in this life. An egotistical jackass like Ron Burgundy, who has no apparent reason to have a healthy ego, shows us what DOESN'T matter. Ferrell and Adam McKay also consistently try to give us some example of the good, as a third-act realization if nothing else. It's that combination, and the skill with both ends, that make them two of the best at what they do.
The sequel to Anchorman will be, without a doubt, the biggest comedy of the year even if it does come on the tail end. Not much is known at the moment about its plot, but there have been hints about a possible custody battle for the lovechild of Ferrell's and Applegate's characters.
Despite the lack of a plot description or any real footage it will be a landmark because it will relieve nine years worth of anticipation. Arguably the best Ferrell movie, and certainly the one that enabled his, Adam McKay, and Judd Apatow to write their own ticket from there out, it has taken this long partly because the studio was dissatisfied with its box office receipts. But the industry has changed, and DVD and Blu-ray sales have elongated a film's window for revenue, which "Anchorman" proved as much as any movie. It's a sign of the times that a cult following can create a groundswell culminating in popular demand, and "Anchorman: The Legend Continues" will by all likelihood teach Hollywood a lesson about respecting and honoring its greatest talents.
---
After Earth
---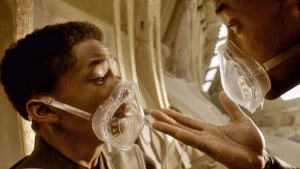 Director: M. Night Shyamalan
Writer(s): Stephen Gaghan, Gary Whitta, M. Night Shyamalan, Michael Soccio,
Starring: Will Smith and Jaden Smith
Release Date: June 7, 2013
Synopsis: A crash landing leaves teenager Kitai Raige (Jaden Smith) and his legendary father Cypher (Will Smith) stranded on Earth, 1,000 years after cataclysmic events forced humanity's escape. With Cypher critically injured, Kitai must embark on a perilous journey to signal for help, facing uncharted terrain, evolved animal species that now rule the planet, and an unstoppable alien creature that escaped during the crash. Father and son must learn to work together and trust one another if they want any chance of returning home.
Right off the bat, the movie has two things going for it: M. Night Shyamalan and the father and son team of Will and Jaden Smith. It has two potentially negative things going for it: M. Night Shyamalan and the father and son team of Will and Jaden Smith.
On the one hand, Shyamalan is one of this generation's greatest filmmakers, with "The Sixth Sense" and "Unbreakable." But he has made some questionable choices ever since, such as the earnest but somewhat giggle-inducing "The Happening." Similarly, the Smiths have shown signs of greatness but in recent years one could justifiably get the impression that Will Smith is prone to self-indulgence in projects that put his children in the forefront.
But I say these concerns are unfounded. Will Smith is a brilliant actor and one of Hollywood's few men of unwavering character. And he believes in the children he has raised, and no one can really blame him. Jaden Smith carried "The Karate Kid" with the pure force of his charisma. And I don't use the word charisma lightly, as its literal definition implies a magical gravitas reserved for Greek gods. But Jaden and his father are two of the few people in the film business, possibly on Earth, who possess the human, real world metaphorical equivalent of that original meaning. Put aside your cynicism and skepticism. They're great. It's been proven. Their potential for success here could only be undercut by a bad script or bad directing.
Which brings us to Shyamalan… Now, consider this: Shyamalan's prevailing quality is his earnestness. The man obviously believes very deeply in not only the films he makes but in storytelling and cinema as a whole. His ideas are often unconventional, but he tackles them as if they're as serious as a heart attack. That's what made "The Happening" cringe-inducing. It was killer trees treated with absolute sobriety. Here, you have a solid science-fiction premise, and more so, a deeply heartfelt theme about the courage a father can pass on to a son. So, you want that seriousness. You want a director who will adhere to a theme and make sure nothing detracts from it. And, no matter what you think of Shyamalan, the man can stick to a theme.
Just try to watch this trailer without feeling a lump in your chest from Will Smith's voiceover. If you don't, introspect in order to figure out why your epistemology is skewed.
Also, something to note is that Shyamalan is not the primary screenwriter. That belongs to the combination of a serious drama writer, Stephen Gaghan ("Traffic" and "Syriana"), and a solid sci-fi writer, Gary Whitta ("Book of Eli"). It also involves Michael Soccio, "Fresh Prince of Bel-Air," who was brought in for "additional dialogue" according to IMDB.com. It's probably safe to assume that this was in order to inject a little humor, which the Smiths are wise to include in order to highlight their optimistic sensibilities and to break up the film's obvious tension.
Many have written off the film because of Shyamalan, but it may be that his nose for gravitas is just what "After Earth" needed to take it to the next level.
---
World War Z
---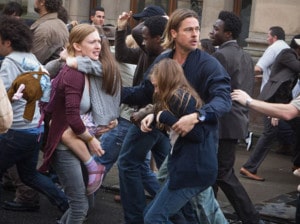 Director: Marc Forster
Writer(s): J. Michael Straczynski, Damon Lindelof, Matthew Michael Carnahan, Drew Goddard, Max Brooks (novel)
Starring: Brad Pitt, Mireille Enos, David Morse, and Matthew Fox
Release Date: June 21, 2013
Synopsis: A U.N. employee is racing against time and fate, as he travels the world trying to stop the outbreak of a deadly Zombie pandemic.
World War Z has an odd story to its story. It's based on the novel "World War Z: An Oral History of the Zombie War," which is a collection of short stories treated as first-person accounts compiled by a member of the UN Postwar Commission about a 10-year "zombie war." Then, J. Michael Straczynski wrote the script, which was lauded by industry professionals and critics who got their hands on it as brilliant. Then, for some reason, a script said to be brilliant was re-written by Matthew Michael Carnahan, writer of "State of Play." Later, Damon Lindelof was brought in reportedly to rewrite the third act. But he couldn't finish his work so Drew Goddard, a "Lost" and "Buffy the Vampire Slayer" alum and writer of "Cloverfield," finished the job.
I'm frankly uneasy about the potential for too-many-cooks syndrome. But the promise of a serious portrayal of a "zombie war," with themes of a socio-political nature, still inspires some hope. Also, every writer involved has good chops. And, if nothing else, the scale presented in the trailer (below) and the emergence of a zombie-obsessed subculture (which the novel helped formulate) might make this a landmark in a new terrain.
---
Gravity
---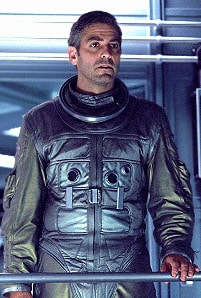 Director: Alfonso Cuarón
Writer(s): Alfonso Cuarón & Jonás Cuarón and Rodrigo García
Starring: Sandra Bullock and George Clooney
Release Date: 2013
Synopsis: Dr. Ryan Stone (Sandra Bullock) is a brilliant medical engineer on her first shuttle mission, with veteran astronaut Matt Kowalsky (George Clooney) in command of his last flight before retiring. But on a seemingly routine spacewalk, disaster strikes. The shuttle is destroyed, leaving Stone and Kowalsky completely alone–tethered to nothing but each other and spiraling out into the blackness. The deafening silence tells them they have lost any link to Earth…and any chance for rescue. As fear turns to panic, every gulp of air eats away at what little oxygen is left. But the only way home may be to go further out into the terrifying expanse of space. (comingsoon.net)
Gravity makes this list solely for its supposed technical merits. It seems to be a very indie-style film, but with an estimated $80 million budget. Sandra Bullock is reported to be solo for more than 70 percent of the movie, and the only actors credited with on-screen performances is Bullock and George Clooney.
But a 17-minute single-shot opening sequence, something Alfonso Cuarón ("Children of Men") is known for, and high praise for ground breaking special effects makes "Gravity" a movie many will see just for its visual spectacle. For an idea of what this spectacle includes, read these reactions from early screeners. If even half of these reactions aren't hyperbole, it will be one to point to for years to come for its technical achievements if nothing else.
---
2013 Movies Honorable Mentions
---
Firstly, "Man of Steel" may eclipse every one of these films in both box office earnings and quality. But, I recently wrote an entire article about the movie, so I shall let it do the talking.
There are a few other films possible to rise above the usual fare, depending on their execution, that didn't make the cut. For some, the reasoning was that the evidence available was just not convincing enough. For others, it was because it was just a sequel seemingly just continuing a story and progressing it in a consistent way. Sequels that did make the official list were ones that had either significant improvements over previous films ("The Wolverine") or a satisfying culmination of a theme ("Iron Man 3").
"Star Trek: Into Darkness" was inches away from official inclusion, and it's a movie both I and everyone reading this will probably see with great gusto. But the information at the moment is, perhaps intentionally, scarce. It could elevate this new series in the way that "Wrath of Khan" did the originals, but it's so enigmatic that it could go either way.
"The Croods" is an animated film that could be the year's only standout entry, about a cavemen family who runs across a caveman who is forward thinking. Conflict will arise in the form of the old rejecting the new, etc. It may or may not accomplish the theme in an original way.
"R.I.P.D." is about a detective force of ghosts, essentially, and it's based on a comic book (yet again). It will be a solid and watchable film, but it's unclear whether it will deliver anything memorable.
"Elysium" has made every 2013 movies list because of its "District 9" director and Matt Damon, but its plot indicates the same old theme of the haves versus the have-nots but with a sci-fi genre. It will probably be incredibly boring as soon as the audience catches on that they've seen this movie a million times, but it could surprise.
"Pacific Rim" is a Guillermo del Toro movie about Godzilla-like monsters and giant, human-built-and-piloted robots that fight them. It will be visually stunning and dear to those wanting a love letter to the B-movies of their youth, but there's very little information beyond the above-mentioned high-concept. It could have something more to say than "isn't this cool" but probably not.
"Captain Phillips" is a Tom Hanks vehicle based on the 2009 Somali pirate hijacking of the MV Maersk Alabama, the first American cargo ship to be hijacked in 200 years. It will in all likelihood earn Hanks an Oscar nomination, but there's little other evidence yet to concretely suggest it will have lasting impact or anything profound to say. But a story about a modern day captain tackling a two-centuries-old and forgotten problem may have something to say about humanity's inherit character, both good (Phillips) and bad (the pirates).
"Don Jon's Addiction" is directed, written, and starring Joseph Gordon-Levitt. It's the up-and-coming actor's feature-length directorial and screen writing debut. Levitt's brilliance has been evident for a long time as an actor, and he's quietly been building his other skills with projects like hitrecord.org and various short films. I'm personally a huge fan because I think he shines as one of Hollywood's most versatile and talented young men. It may be good, or it may be bad, but aside from stills there's been no other information other than the basic premise of a sex-addict trying to change his ways and find more meaning in life and love. Either way, it's an interesting foray into the behind-the-camera world for Levitt, and here's hoping it's a good start.
"Robopocalypse" is a sci-fi movie about robots taking over… which we've seen before. But it's directed by Steven Spielberg and based on a critically acclaimed sci-fi novel. Spielberg himself acknowledges that it's a theme that's been done to death, but has the interesting point that, with the rapid progression of technology, if he can accomplish the eerie-that-it-has-come-true nature of "Minority Report" it may be beneficial to those about to enter into a new era. We'll see.
"The Hunger Games: Catching Fire" is the continuation of the international phenomena. It will probably be fantastic, but there's not much use in beating a dead horse and proclaiming what everyone knows to be true.
"Kick-Ass 2" is another continuation of a franchise, but especially interesting because it represents the interesting emergence of indie-ish comic book movies. Meaning it stars lesser known actors, is based on a lesser known comic book, but yet is so original it's gained a cult following. If nothing else, it will be remembered for years to come by that same cult following.