Psychological thrillers leverage the complexity of the human brain, which allows them to tap into infinite possibilities.
Usually, psychological thrillers tap into unexplored mental states of the human psyche. They reveal the cached parts that exist within the human mind and spirit. The complex nature of psychological suspense thrillers is what makes them interesting.
The term psychological suspense thriller may be used interchangeably with psychological thriller. Because they are both a sub genre of the main genre: thriller. Of course, psychological thriller can also be a genre in itself.
What is a Psychological Thriller?
Psychological thrillers are a sub genre of fiction that utilizes unstable mental states of characters and the unexplored parts of the human brain to create unimaginable situations.
What makes psychological thrillers extra gripping is the incorporation of mystery, action, and drama into the plot. This reveals the hidden parts of characters that are heavily encrypted by the mind.
Directors of psychological thrillers tend to prey on audience fears. Experts like Alfred Hitchcock also use suspense, dread, and unexpected twists in order to convey a message.
Considered to be some of the best thriller movies, psychological thrillers are fun to watch. However, psychological thrillers demand the highest degree of concentration from the viewer.
Psychological Thrillers in the 21st Century
The 21st century is an exciting era in the world of psychological thrillers. If you saw Gone Girl, Inception, and The Girl with the Dragon Tattoo, you have a sense of modern psychological thrillers.
10 Best Psychological Thrillers of the 21st Century
To celebrate the best psychological thriller movies of the 21st century, we have listed some of the best psychological thrillers thus far.
We tried our best not to add any spoiler content, but slips may occur here and there in an effort to summarize various psychological thrillers' plots or discuss key story elements.
Most of the best psychological thrillers movies listed below are available to stream on Amazon, Netflix, and Hulu.
1) Inception (2010)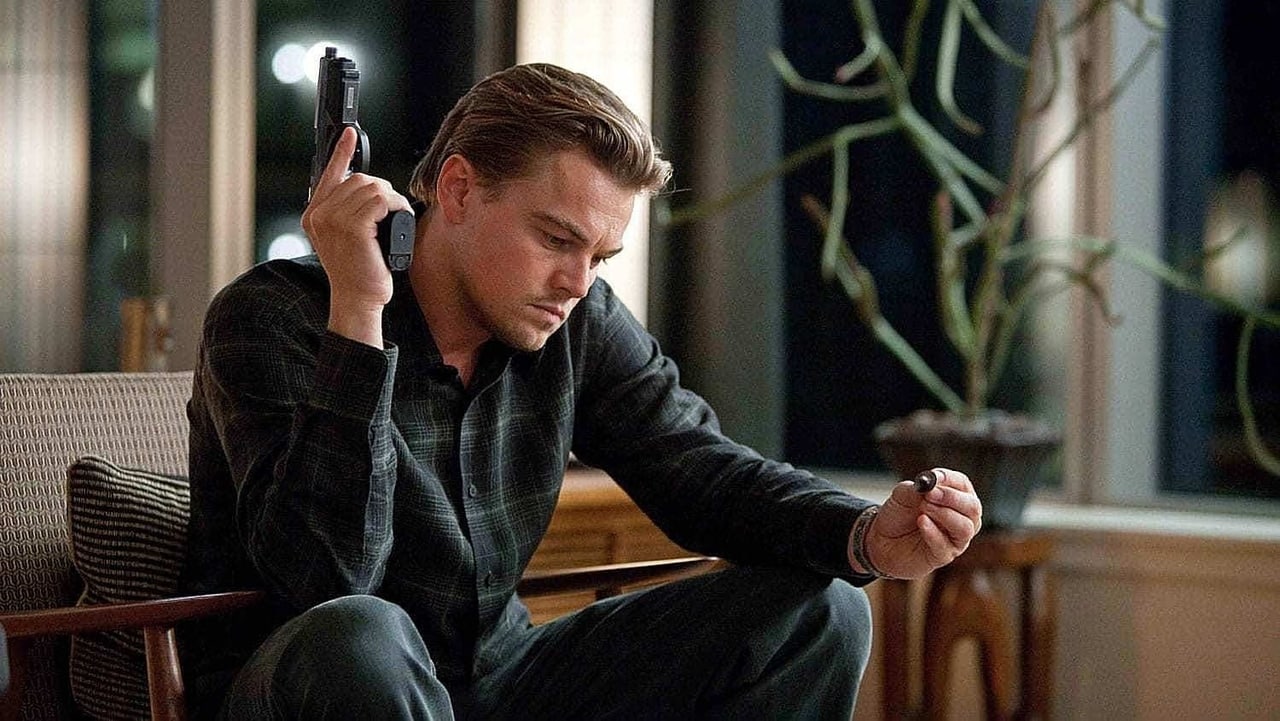 Director: Christopher Nolan
Writer: Christopher Nolan
Starring: Leonardo DiCaprio, Joseph Gordon-Levitt, Ellen Page
Synopsis: A master thief specializing in "brain theft" leverages dream sharing technology to create an illusion in a CEO's mind.
The critical world considered Memento a revolution among psychological thrillers. Christopher Nolan was just warming up for his best thriller movie to date.
Ten years after Memento, Christopher Nolan shocked the world with a film entangled in a series of puzzles and mazes. These plot contraptions of Inception make the movie difficult to explain.
Even if we wanted to spoil the psychological thriller's plot, we wouldn't even know where to start.
Normally, he steals an idea from the human psyche. But Leonardo DiCaprio (Cob) plays a master brain raider tasked with a mission to reverse his skill set and plant an idea inside a CEO.
The assembling of the team to carry out the "heist" can itself be a film. There is a lot we can write about Inception. But it's hard to narrow things down. All of this movie's parts are mind blowing.
2) Mulholland Drive (2001)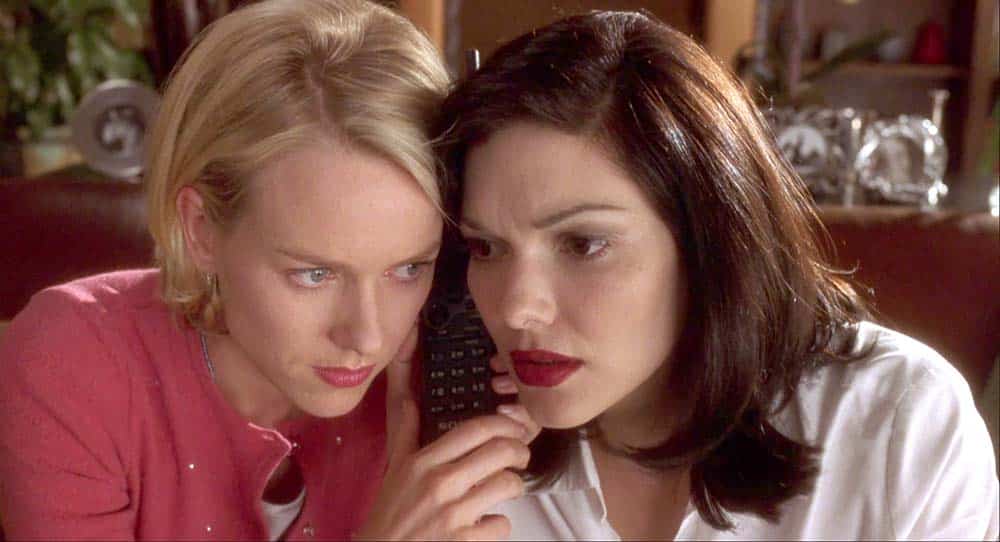 Director: David Lynch
Writer: David Lynch
Starring: Naomi Watts, Laura Harring, Justin Theroux
Synopsis: Following a car accident that leaves a woman (Laura Harring) amnesic, Naomi Watts sets forth into the streets of Hollywood to seek answers. She stumbles upon unexplored waters of Los Angeles in this reality stream of consciousness.
Set under an endless spiral of psychotic illusion existing between a nightclub, a dangerous venture and a psychopathic director, Mulholland drive is a true definition of a psychological thriller.
Naomi Watts (Betty Elms/Diane Selwyn) a bright-minded journalist finds herself turning the streets of Los Angeles upside down to decipher the code behind the missing pieces in her chessboard. Alongside her is Laura Harring, an amnesic from a car wreck.
Mullholland Drive is so mind bending, developing a proper review for this psychological thriller is almost impossible. But it was elected to be the best movie of the 21st century back in 2010.
3) Memento (2000)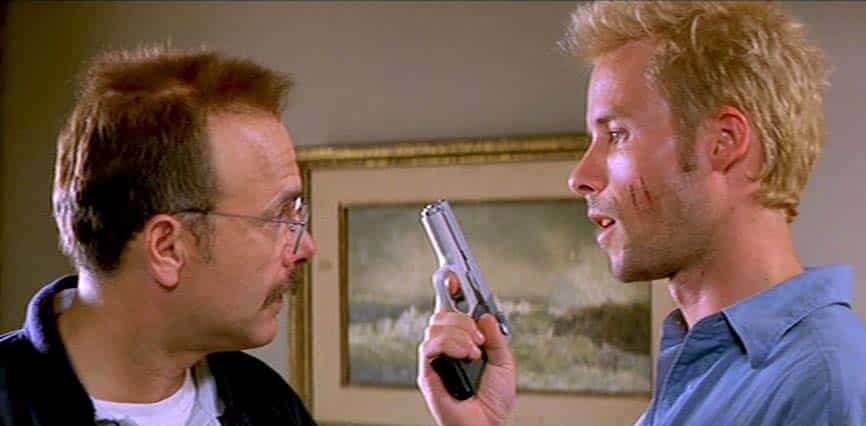 Director: Christopher Nolan
Writers: Christopher Nolan (screenplay), Jonathan Nolan (short story "Memento Mori")
Starring: Guy Pearce, Carrie Anne Moss, Joe Pantoliano
Synopsis: Running reverse chronologically, Memento reflects a story of an ex-insurance investigator unable to generate new memories, who tries to decode the events leading to his wife's murder.
Teasing and challenging viewers to imagine beyond the seen, Memento reflects a film template by Christopher Nolan that other filmmakers ought to have in their toolbox.
Starring Guy Pierce and Carrie Anne Moss, Memento pulls every neuron in the viewer's brain full stretch, to make sure that time and revenge is highlighted in everyone's dictionary.
The film revolves around a team made up of Leonard, Teddy, and Natalie who are on a quest to help Leonard find justice for his murdered wife.
This was nothing but a pathfinder for a gifted icon whose presence will be cherished in years to come.
4) Gone Girl (2014)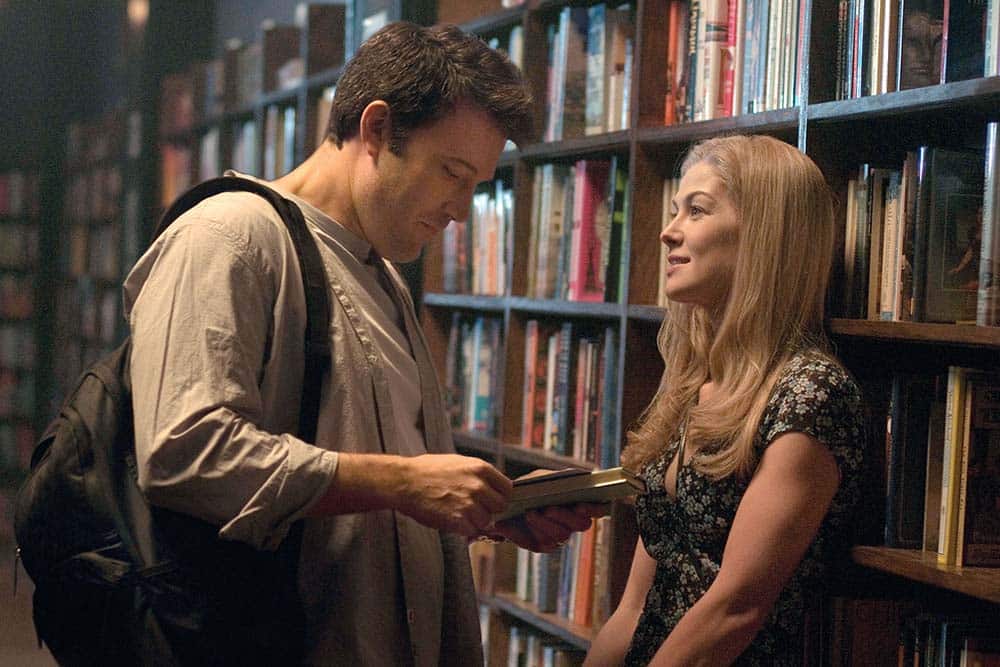 Director: David Fincher
Writer: Gillian Flynn (screenplay), Gillian Flynn (novel)
Starring: Ben Affleck, Rosamund Pike, Neil Patrick Harris
Synopsis: A man finds himself in a mist of incomprehensible guilt after his wife's disappearance gains the attention of an intense media firestorm.
Gillian Flynn's Gone Girl remains one of the greatest psychological thrillers of all time.
Caught in front of a bright camera feature, Nick Dunne (Ben Affleck) walks straight through the hellfire that is ignited by his supposedly perfect marriage.
The film is full of flashbacks and Amy's voice-over from her diary, which makes it jaw dropping. Everybody always has a truth to tell, and Gone Girl makes it impossible to trust what anyone says.
5) Fractured (2019)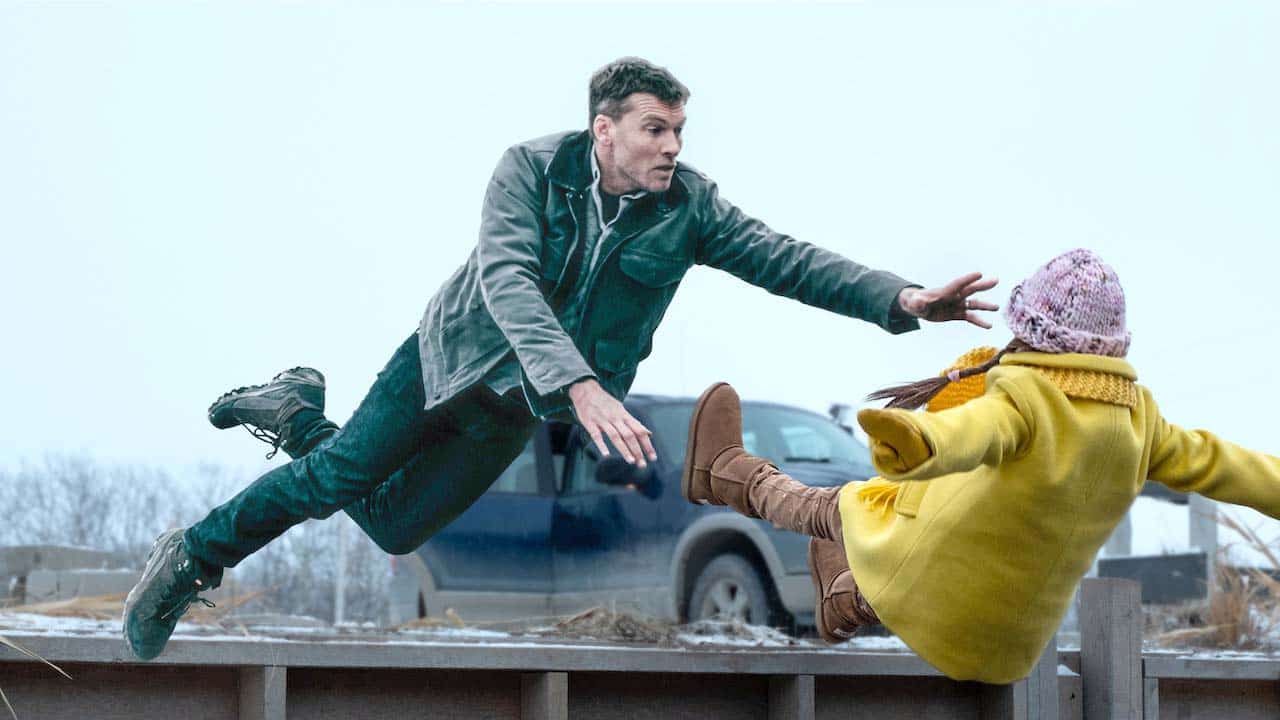 Director: Brad Anderson
Writer: Alan B. McElroy
Starring: Sam Worthington, Lily Rabe, Lucy Capri
Synopsis: There is something unusual going on in a hospital where a couple takes their six year old girl for her fractured arm.
Brad Anderson ignites the battle between reality and the human brain.
Ray Monroe (Sam Worthington) and his wife Joanne Monroe (Lily Rabe) are forced to rush their six-year-old daughter to a hospital after she fractures her arm in a fall.
Ray Monroe wakes up to an unfortunate turn of events and finds out that there is something unusual going in the hospital. For one, there is no record to show that his wife and daughter are admitted in the hospital.
Do you like Star Wars? If yes, you probably will love "Mind Wars," as Ray Monroe battles against his own created universe, and the unfortunate reality.
6) Zodiac (2007)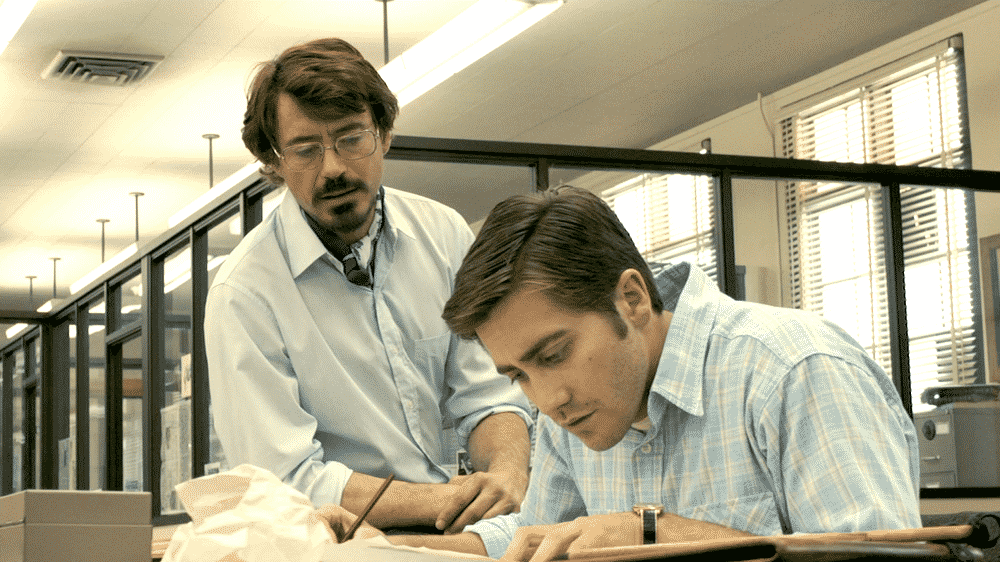 Director: David Fincher
Writers: James Vanderbilt (screenplay), Robert Graysmith (book)
Starring: Jake Gyllenhaal, Robert Downey Jr., Mark Ruffalo
Synopsis: An amateur cartoonist from San Francisco sets out on a quest to track down and stop an unidentified serial killer who roams the streets of Northern California.
Zodiac is a twitchy, mood-based, slow film that ends with the bad guys winning.
Robert Graysmith, an underrated cartoonist, gets obsessed with catching the "Zodiac killer." Having tried all possible ways and still failing to catch the Zodiac, a desperate police inspector (David Toshi), a mastermind handwriting expert, and many others have become the laughing stock of the city for not nailing the serial killer.
James Fincher seductively paints the psychological thriller based upon the unsolved murders committed by the alias "Zodiac" in San Francisco in the 1960s.
David Fincher calculates all his moves very carefully in this film, making sure that every move, every time, stumps. Everyone fits nicely in his masterpiece, and the film serves as a highlight in his resume after Se7en in 1995.
7) The Machinist (2004)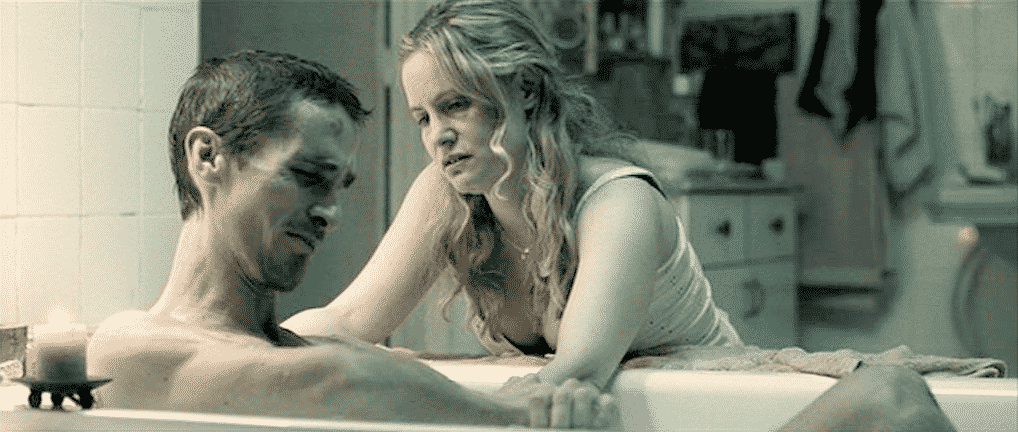 Director: Brad Anderson
Writer: Scot Kosar
Starring: Christian Bale, Jennifer Jason Leigh, Aitana Sanchez-Gijon
Synopsis: A industrial machinist suffers from insomnia and hence doubts every move he makes.
An industrial machinist living in the shadows of the highest level of the insomniac spectrum falls off life's grid after being involved in an accident that claims important components of his life.
In the realm of his subconscious mind, lies a terrifying memory that his yet to shape his life in the most horrifying way.
Brad Anderson digs deep into the subconscious and exposes the psychological decay of his protagonist's state of being.
I could throw around a bunch of big vocabulary words trying to get it right. Still, no combination of words can describe The Machinist. The conclusion alone deserves an honorable mention.
8) The Others (2001)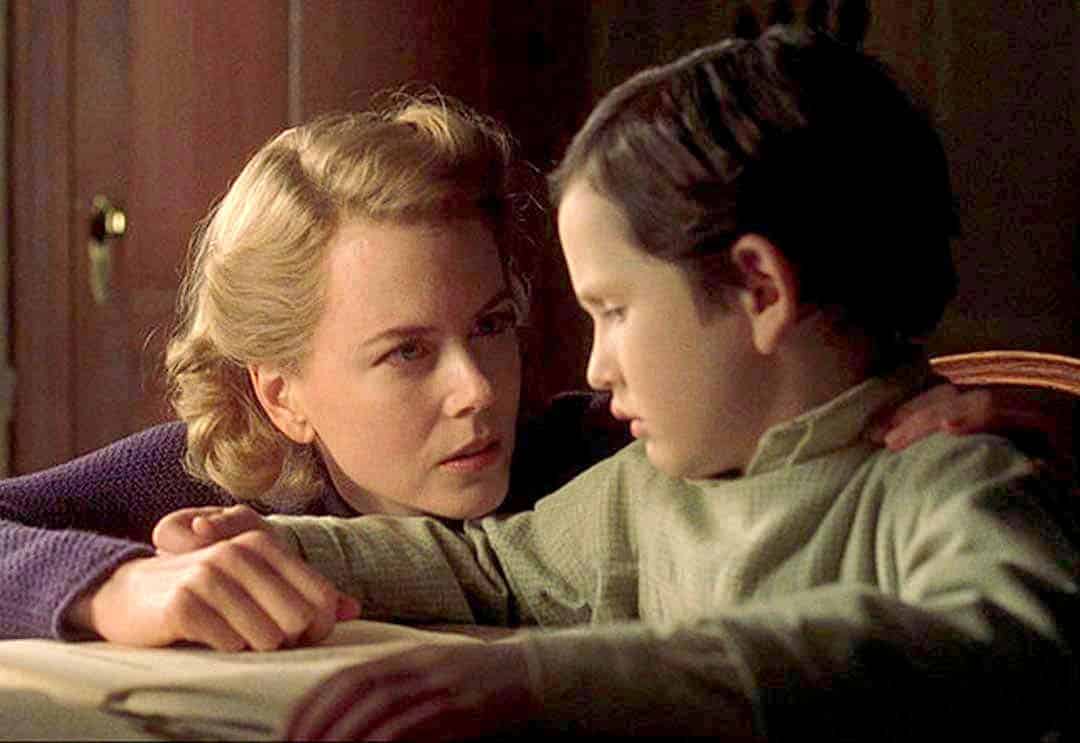 Director: Alejandro Amenabar
Writer: Alejandro Amenabar
Starring: Nicole Kidman, Christopher Eccleston, Fionnula Flanagan
Synopsis: Living in a house she believes is haunted, a woman with two photosensitive children hires servants who break the rules and spark a series of consequences that threatens their existence.
Haunted house films go way back in film history. Yet, The Others is at the very top of the foodchain.
The Others is based in the era of post-World War II. In this psychological thriller, Nicole Kidman (Grace) must employ servants to take care of her photosensitive (light hurts them) children. This is spurred on by a series of unfortunate events that lead her to believe the house she is waiting in for her husband's return is indeed haunted.
The inability of the servants to keep up with the complexity of the rules running the house opens up Pandora's Box.
The events that take place in the house are wired in a way that you cannot explain them without a spoiler, thanks to Alejandro Amenabar's plot and character development.
9) Black Swan (2010)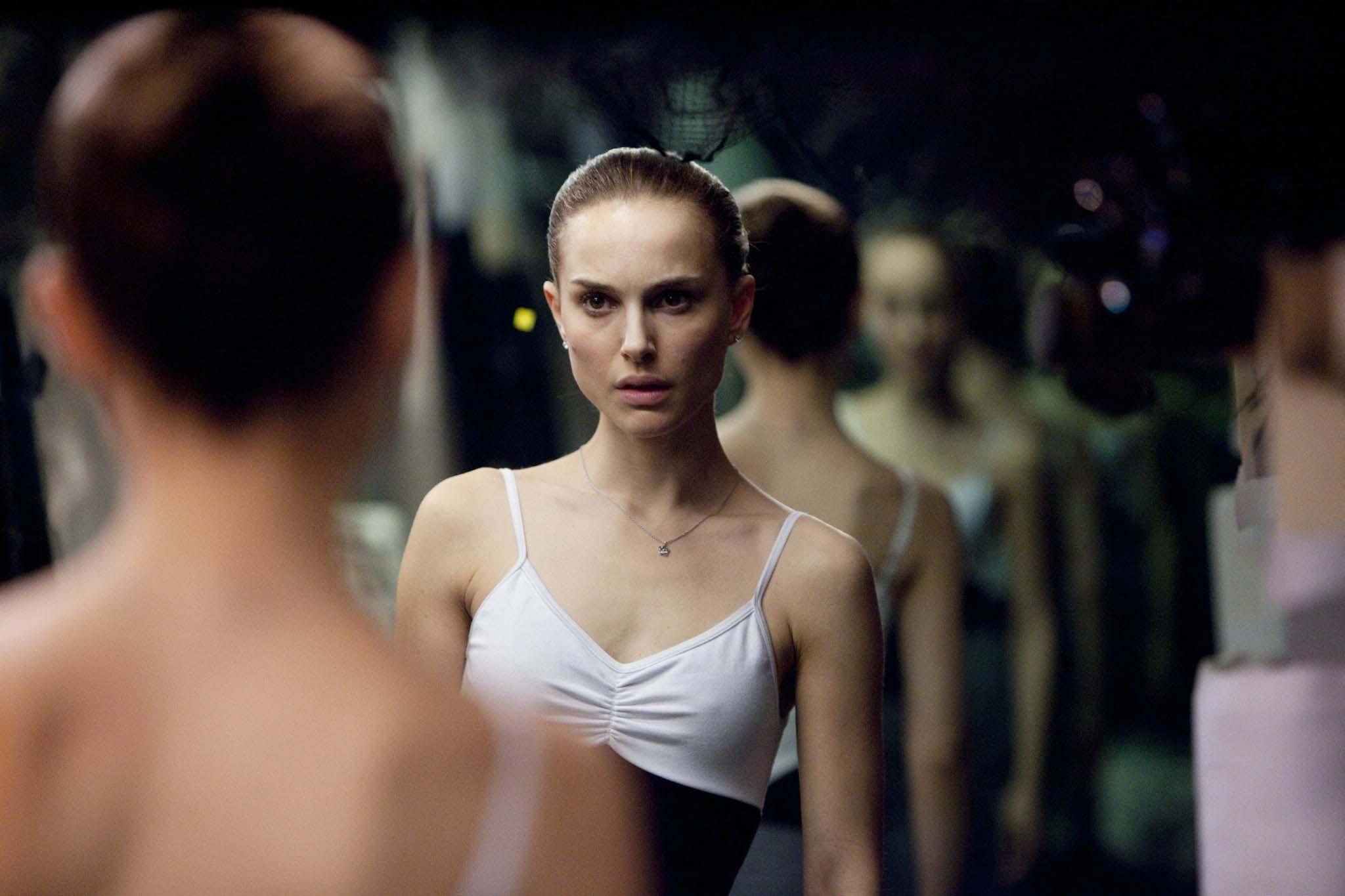 Director: Darren Aronofsky
Writers: Mark Heyman (screenplay), Andres Heinz (screenplay)
Starring: Natalie Portman, Mila Kunis, Vincent Cassel
Synopsis: A ballerina with perfection in her art struggles against inner demons to maintain her composure after being awarded the lead role in Swan Lake.
This film is no doubt the work of a talented director with a million miles to go in his career.
Nina Sayers capitalizes on the mediocrity of her mother to make every thread of her art polished to perfection. With dreams of becoming the lead role in Tchaikovsky's Swan Lake, Nina dedicates every nerve in her body toward her dream.
Using a dark and sinister aesthetic in the film, Darren Aronofsky manages to create a conflict in Nina's mind, which threatens to bring down all that she has worked for.
Additional credit goes to cinematographer Mathew Libatique, Black Swan's black-white thematic selection, and the way the film shapes and manipulates people's perception of the film.
10) Shutter Island (2010)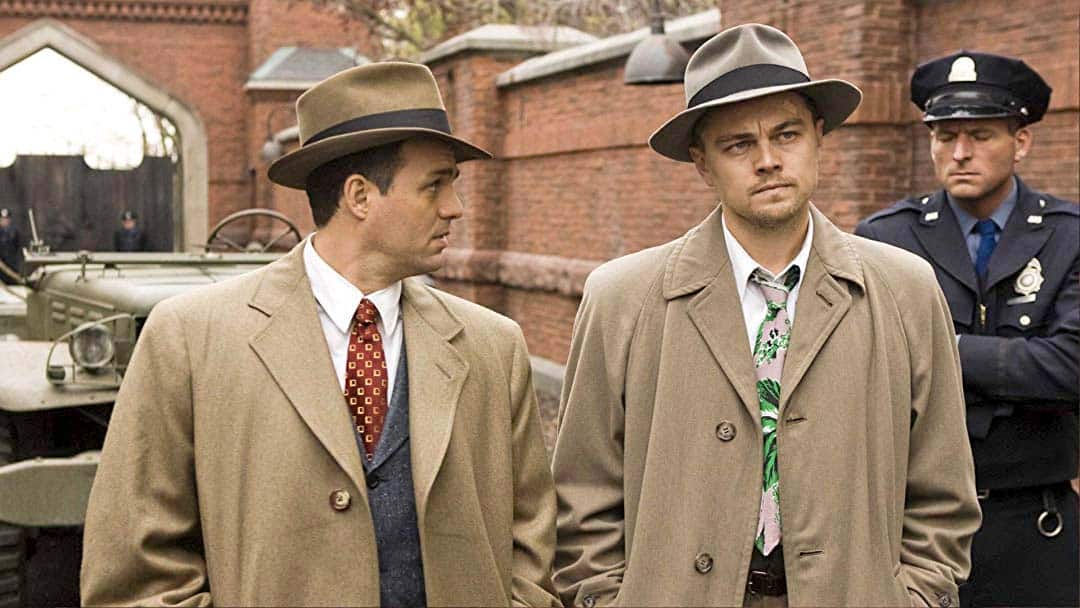 Director: Martin Scorsese
Writers: Laeta Kalogridis (screenplay), Dennis Lehane (novel)
Starring: Leonardo DiCaprio, Emily Mortimer, Mark Ruffalo
Synopsis: Based on the novel by Dennis Lehane, the movie is about a U.S. Marshal investigation into the escape of a hospital patient in Boston back in 1954.
Shutter Island remains one of the most prominent psychological thrillers of the 21st century after sucking out all the attention of the media in 2010, thanks to its well-composed nature and in-depth exploration of psychology in it.
U.S. Marshal Teddy Daniels and his partner visit Shutter Island with a mission of finding a criminal who went missing.
It's easy to miss all the metaphoric hints and symbolic details that Martin Scorsese skillfully integrates into the film. Shutter Island gives the "protagonist's touch" to the viewers by using both the audiovisual and narrative components of the film.
Psychological Thrillers: Conclusion
This is an era of inter-genre warfare and identifying a psychological thriller or suspense thriller depends on how you see the movie.
To others, some movies may be suspense thrillers, but to you, they could be psychological thrillers. You are your own guide when it comes to defining a movie's genre.
Do you think there is a film that should have made it on this list? Let us know in the comments below.