At Fictionphile, we're pretty big science fiction nerds, so it's only natural that we keep a close eye on upcoming sci fi across all of fiction's mediums.
This year looks promising for all genres, in all mediums. No disrespect intended for the normies. We just thought it'd serve our science fiction kin well to put together a concentrated list of our most anticipated upcoming sci fi specific titles coming to big screens, little screens, and book stores in 2020.
We've separated properties out into sci-fi movies, sci-fi TV, and sci-fi books. Find your favorite medium and peruse the list. And because we're just that kind of crew, we've even put together an alphabetical list of all mediums up front. In case you want a preview or want to jump straight to enticing properties.
Now, the new year is already under way, so let's not waste any more time. Let's jump into our curated list of the best 2020 promises to deliver to the wide world of sci-fi fiction.
Alphabetical Master List of the Best 2020 Sci-Fi Properties
Criteria: Our Picks for the Best Upcoming Science Fiction
A list is no fun without criteria. Sure, we could have done a comprehensive list of every single science fiction property set to release in 2020, but what could would that do you?
For one, it'd be massive. So much so that it'd be unfocused to the point that you would walk away with no more of an idea of what to look forward to than before you read it. Especially with categories like TV shows, which could be cancelled after only an episode. We want to save you time.
So, we had just a few overarching criteria for each list.
No sequels or follow-ups. Yes, Westworld is coming back on HBO, and the next season will likely be amazing. Please remember to watch it. But we figured you didn't need our say so.
Nothing so iffy on release date that it might be rescheduled for 2021. Especially with Hollywood, schedules get shuffled around regularly. Even if a movie is in the can, already complete and ready to run, it can be postponed for competitive reasons or a number of other factors. This is partly a guessing game, but tried to use our best judgment and tapped the rumor mill when appropriate.
It had to be science fiction, for sure. There are plenty of cases where genre is a fluid thing. For instance, does Inglourious Basterds belong to the science fiction sub-genre of alternate history? Well, yes, it does. Yet, many would debate the opposite. To avoid too many minor squabbles, we stuck to stories that were unmistakably sci fi.
That's it. Otherwise, we kept it pretty straightforward. Just good old fashioned prejudice and personal preference. We're sure you'll disagree, but that's what the comments section is for. Let us know what we got wrong, what we missed, and maybe… just maybe… what you agree with us on.
Now that all of the preamble is out of the way, here we go. Let's take a look at what the future holds for science fiction in 2020.
Upcoming Sci Fi: Movies
Science Fiction movies seem to have practically taken over the movies. If it's a blockbuster, it's nine times out of ten going to be one of the many upcoming sci fi movies.
Is this good? Well, we think so, but we love science fiction. But then again, we also love quiet little dramas and indie comedies and all the other great movies out there. Are they being swallowed up by these sci fi movies, new ones coming out in greater numbers each year?
Yes. Partly. Yet, again, we're kind of along for the ride. Besides, Safety Not Guaranteed by Colin Trevorrow is an example of an indie comedy that also happened to be a sci-fi movie. Her, starring Joaquin Phoenix and Scarlett Johansson, was a quiet little drama set in a sci-fi world. These are good films and also good sci-fi movies.
Maybe we can have our space cake and eat it too. Regardless, we're definitely not going to turn our nose at these new sci fi movies. Because when we look out over 2020's slate of new movies, sci fi rises to the top.
It may just be our nerd brains sorting through the normies. But the upcoming sci-fi movies are only getting better and they stand out. Out of all upcoming movies, sci fi pops out from the lineup.
And boy are there are some great sci-fi movies upcoming in 2020. We've selected some of the ones we're especially excited for in this coming year, so let's dive right in.
The Division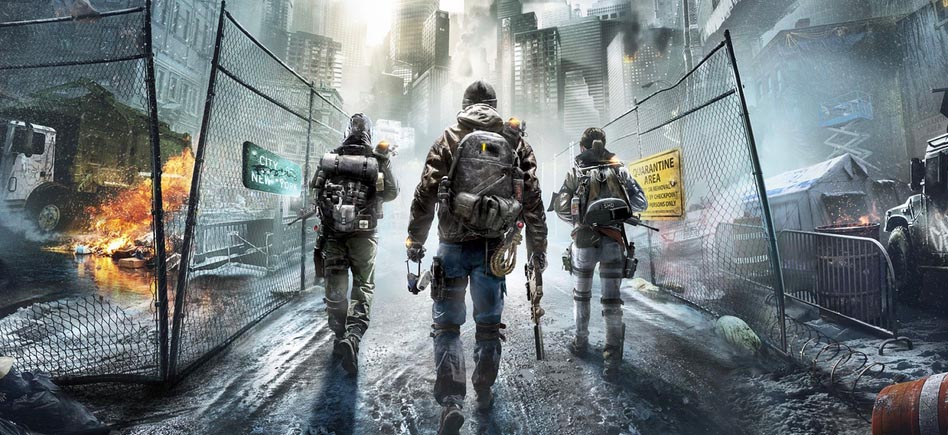 Details
Director: David Leitch
Writer: Rafe Judkins (screenplay)
Starring: Jessica Chastain, Jake Gyllenhaal
Production Company: Ubisoft
Distributor: Netflix
Release Date: TBD
Synopsis: "On Black Friday In New York City, Bio-Terrorists release a modified strain of Smallpox called the 'Green Poison' onto several amounts of currency bills.
"This results in the disease spreading rapidly and before long society in NYC has collapsed – resulting in the activation of the Strategic Homeland Division. The main focus of The Division is to keep peace and restore society while government scientists work on a cure.
"Multiple factions rise up struggling to take control of New York City, such as escaped inmates called Rikers, Cleaners who are mobilized sanitation workers trying to kill the disease on their own with fire; and the Last Man Batallion – a private military company initially hired by Wall Street millionaires that is now comprised of mercenaries and a few rogue Division agents.
"The first wave of Division agents were either killed off or went Rogue by joining other factions. It's up to the second wave to make sure that order is restored." (IMDB)
Our Take
This is an upcoming sci fi film based off the game Tom Clancy's The Division, which itself was inspired by real world events (Oklahoma City 2001). Usually things that are based on other things… that are based on other things… are pretty well done.
Plus, Netflix is behind it, so that gives us some hope. But we've yet to see a truly brilliant movie based on a video game. So, we're hesitant to go all in on this one.
The film's director, David Leitch, is a fascinating one. He was the director of Deadpool 2 but is also a stunt performer. Is that important to this movie? No, not at all, but we think it's pretty awesome.
It's got a great main cast, if maybe a little too on the nose for the military sub-genre. I mean, can there be a military film that doesn't star Jessica Chastain? Still, a good actor is a good actor, so that's another decent sign.
We're cautiously optimistic.
Expectation Score
Rating: 6.5/10
Maybe Netflix can break the mold? But we're not counting on it. The stars may be good, and the concept interesting, but we're guessing that the lackluster trend of video game film adaptations continues with this release.
The Tomorrow War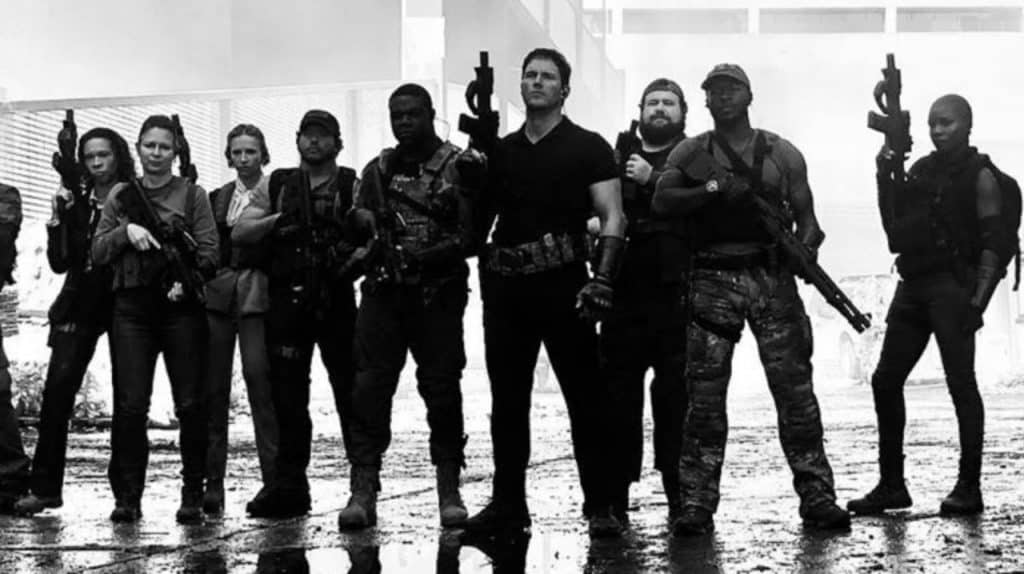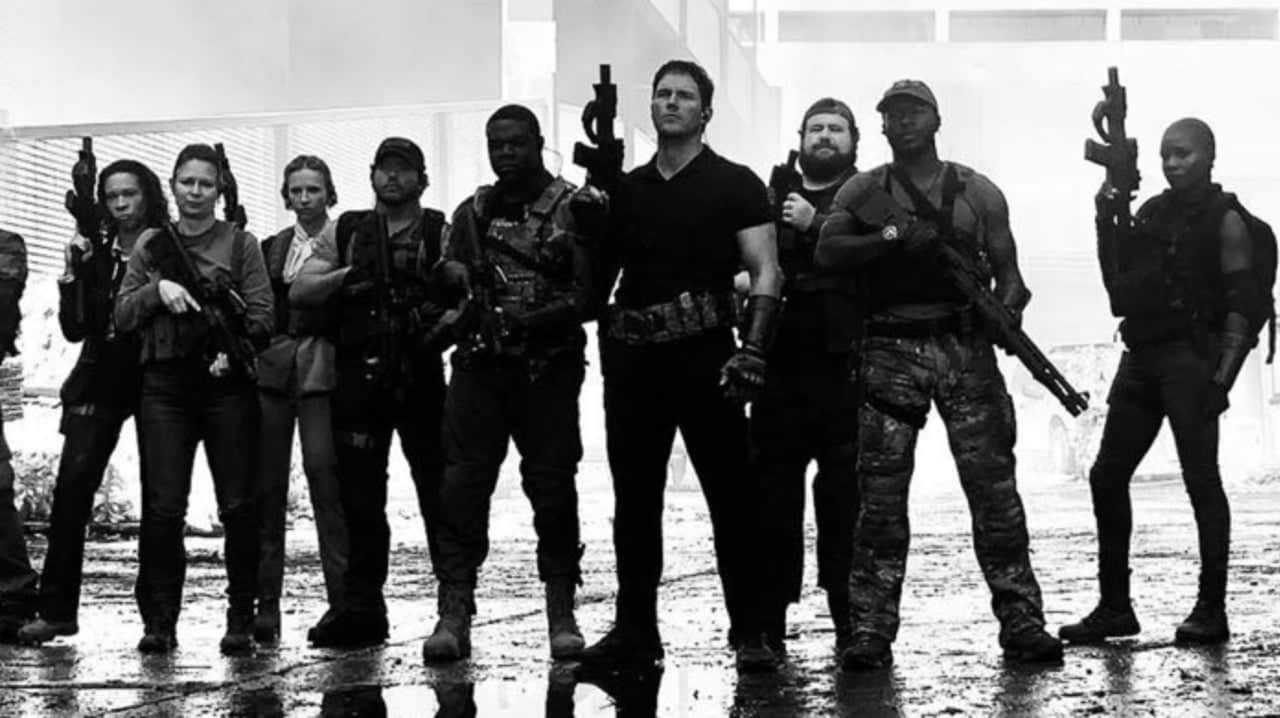 Details
Director: Chris McKay
Writer: Zach Dean
Starring: Chris Pratt, Yvonne Strahovski, Betty Gilpin
Production Company: Lit Entertainment Group, Phantom Four Films, Skydance Media
Distributor: Paramount Pictures
Release Date: December 25, 2020
Synopsis: "A man is drafted to fight in a future war where the fate of humanity relies on his ability to confront his past." (IMDB)
Our Take
The concept sounds intriguing, and Chris Pratt could use a successful action blockbuster film as a stardom vehicle that isn't a pre-existing franchise. That's including a superhero movie.
This is an original concept. Not based on anything, not an adaption, not a reboot. With the makings of an action-adventure mega hit, this is one of the upcoming sci fi movies that we're most excited for in 2020.
Our only concern is director Chris McKay is really only known for The LEGO Batman Movie. So this is a big test for him with a major live action film. But he's got Chris Pratt starring, and executive producing (his first such credit). That's some good backing and show of faith.
We wish we knew more particulars about this move other than it's likely an action/adventure/military sci-fi film, but we're betting it'll be a fun ride if nothing else. Plus, the movies releases on Christmas Day (December 25), which is usually a sign of confidence from the distributor. In this case that's Paramount. They have plenty of choices on what they could put in theaters on such a big day.
We'll feel better once we see a trailer, but we're just glad to see a big sci-fi release that isn't a reboot, superhero movie, or sequel.
Expectation Score
Rating: 7/10
We expect this to be a movie we'll watch, enjoy, and maybe quickly forget, but that'd be acceptable enough for us. Plus, we kind of want to watch a movie like this when it releases in the theaters, which is always a win for studios and distributors in this age of streaming.
The New Mutants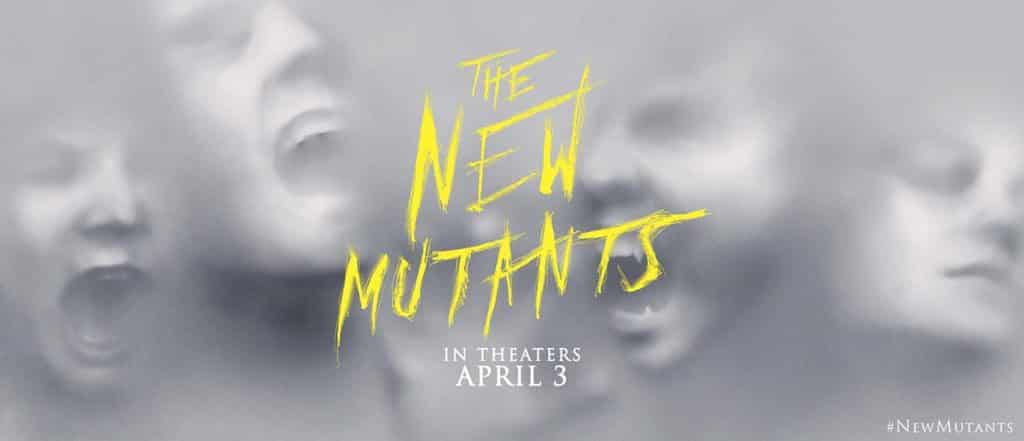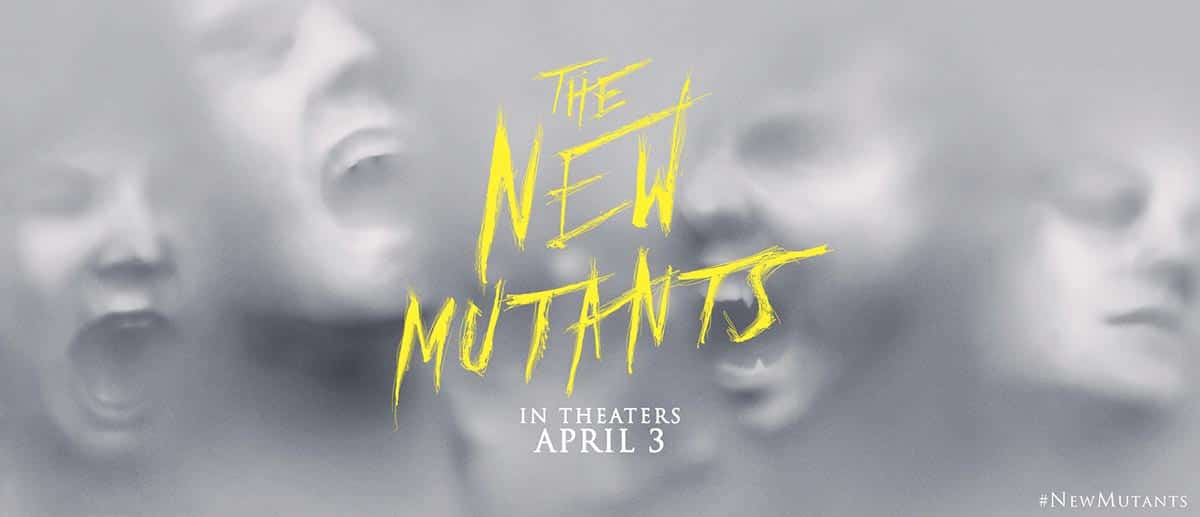 Details
Director: Josh Boone
Writers) Josh Boone & Knate Lee (screenplay)
Starring: Anya Taylor-Joy, Maisie Williams, Antonio Banderas, Alice Braga, Charlie Heaton, Blu Hunt
Production Company: Marvel Entertainment, Twentieth Century Fox
Distributor: Twentieth Century Fox, Disney
Release Date: April 3, 2020
Synopsis: "Five young mutants, just discovering their abilities while held in a secret facility against their will, fight to escape their past sins and save themselves." (IMDB)
Our Take
We want the X-Men in the Marvel Cinematic Universe.
We don't know if this will result in that, although it's supposedly MCU-approved, but we'll take it. Regardless, it looks like the best mutant-based, X-Men adjacent movie in a while, especially thanks to the refreshing addition of the horror genre.
Plus, look at the cast of this action/horror/thriller/sci-fi. Not only are they all great actors currently, they're all young and sure to blossom into even more amazing actors. As they learn their respective superhero/character, they could transform the Marvel Cinematic Universe with their individual and combined charisma.
What a cast the entire MCU would have, then, growing their ever larger stable of amazing talent. Not just one new star but several.
It reminds us of Iron Man. In that a relatively overlooked character may actually end up leading the pack of the entire MCU. We don't know if the New Mutants will continue as a standalone franchise. It could get a sequel (if successful) or dovetail into an inclusive X-Men feature film. Perhaps it will feature a drastically altered line-up from what we're used to from the starting group of Professor X's mutants.
Honestly, even if we saw the New Mutants essentially becoming the X-Men, that'd be alright with us. We just want the X-Men, in spirit if not in body. It doesn't even matter what they're called, let's just have mutants in the MCU already.
Expectation Score
Rating: 9/10
Expectations would be greater but this didn't start out as an MCU product. We've learned not get our hopes up when it comes to Twentieth Century Fox. If it was Marvel from the beginning, we'd place it in the top most anticipated movies of the year, not just out of the upcoming sci fi films. The cast seems fantastic, and honestly, we're game for a sequel already. Especially if that sequel is owned and developed by MCU and the Disney machine. X-Men or no, let's hope these mutants scratch our itch.
Infinite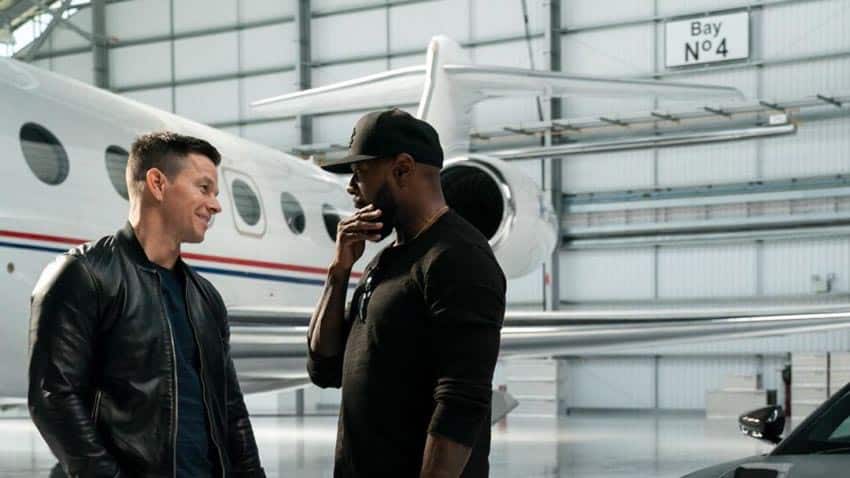 Details
Director: Antoine Fuqua
Writers: John Lee Hancock (screenplay), Ian Shorr (screenplay), D Eric Maikranz (novel)
Starring: Sophie Cookson, Mark Wahlberg, Chiwetel Ejiofor
Production Company: Di Bonaventura Pictures, Paramount Pictures
Distributor: Paramount Pictures
Release Date: August 7, 2020
Synopsis: "A man discovers that his hallucinations are actually visions from past lives." (IMDB)
Our Take
The concept, decent. The director, meh. Mark Wahlberg? Pass.
Don't get us wrong, director Antoine Fuqua makes some entertaining action and adventure movies. We just feel like none of his films have really reached the dramatic quality level of Training Day.
Mark Wahlberg swings back and forth between lovable and a parody of himself. We every now and then get to see him act, which is actually quite a joy. But which Wahlberg will show up for this one?
Wahlberg actually replaced Chris Evans back in April. We might have preferred to watch that movie. Chris Evans has the momentum of the Avengers behind him. Evans starring instead might have made a difference on the screen.
Somewhat concerning to us is that supposedly the main character is a schizophrenic. He discovers he's actually remembering past lives. That feels a lot like Hollywood once again misunderstanding mental illness. We're kind of over that, if we're being honest.
And it doesn't work well as a sci-fi hook. Especially silly is the concept that the main character supposedly remembers all the skills of his former selves. Sounds borderline silly, like a Nic Cage premise. Although it gets point for being an original concept not based on anything.
We'll reserve judgment until we get a trailer for this upcoming sci fi flick. It might be worth a watch, maybe even on a big screen in the theaters.
Expectation Score
Rating: 5/10
Maybe we're wrong to demand greatness or deep pathos out of a science fiction movie. It's being made between an action director and action actor, after all. But we want Hollywood to put their weight behind quality science fiction. This just smells like another blockbuster Hail Mary.
Bios
Details
Director: Miguel Sapochnik
Writers: Craig Luck (screenplay), Ivor Powell (screenplay)
Starring: Tom Hanks, Laura Harrier, Caleb Landry Jones
Production Company: Amblin Entertainment, Dutch Angle, ImageMovers. Misher Films
Distributor: Universal Pictures
Release Date: October 2, 2020
Synopsis: "On a post-apocalyptic earth, a robot, built to protect the life of his dying creator's beloved dog, learns about life, love, friendship and what it means to be human." (IMDB)
Our Take
Here comes a major motion picture film from one of the great TV directors alive and working today.
Director Miguel Spochnik is responsible for some of the best Game of Thrones episodes. We always knew it would be a good installment of the fantasy series when we saw his name on the crew list.
With Tom Hanks starring and a promising, almost too-promising, science fiction concept behind him, we can only expect something worth putting on your calendar of upcoming sci fi films to watch. We have a soft spot for robot stories, and a film like this has the potential for universal appeal.
Plus, it's also starring several talented young actors. Overall, the cast is definitely Hanks led, but it will have a strong supporting cast. The plot is not too well known. Although we're sure the adventure the inventor, robot, and dog trio set out on will get derailed in more than one way.
This being a Miguel Spochnik movie, we're looking forward to being able to watch this one in theaters on the big screen. We can only imagine what the director's cinematic style will look like blown up large. Supposedly, this is being billed as a road trip adventure, so we hope to see some amazing visuals in October.
It's hard to judge a movie without a trailer. But this one already looks like one to watch out for coming in the fall.
Expectation Score
Rating: 8.5/10
We don't want to hype ourselves too much with this one. Because it might be more of a quiet movie than one would suspect from an action-packed director like Miguel Spochnik. Especially since it's his first major try at bat behind a major film. But we'll see it, that's for sure. Just maybe not in theaters. Unless the coming leaks, pics, and trailer show the type of movie it plans to be.
Dune (2020)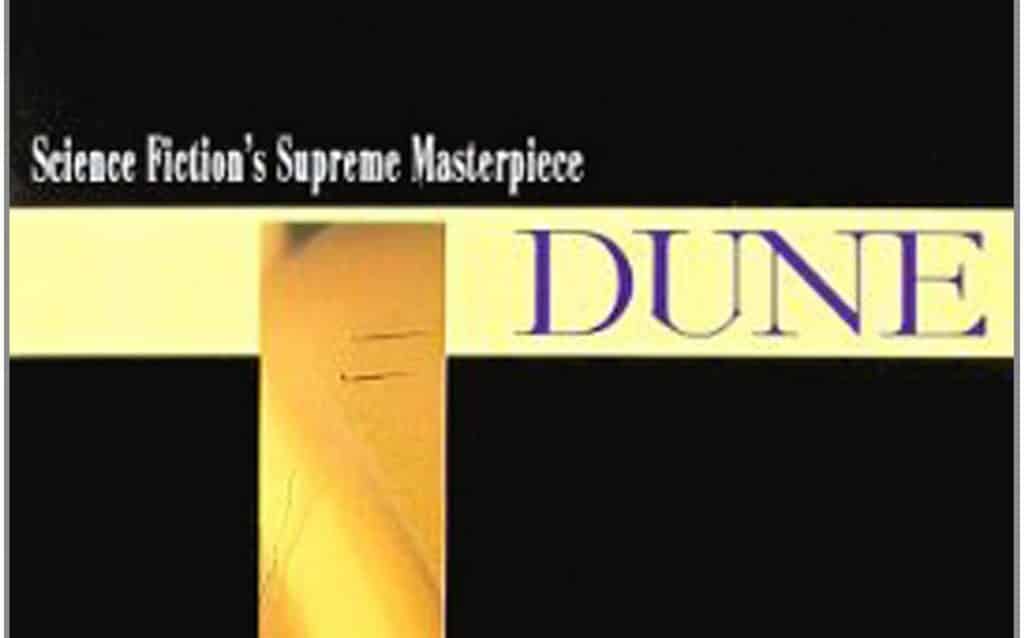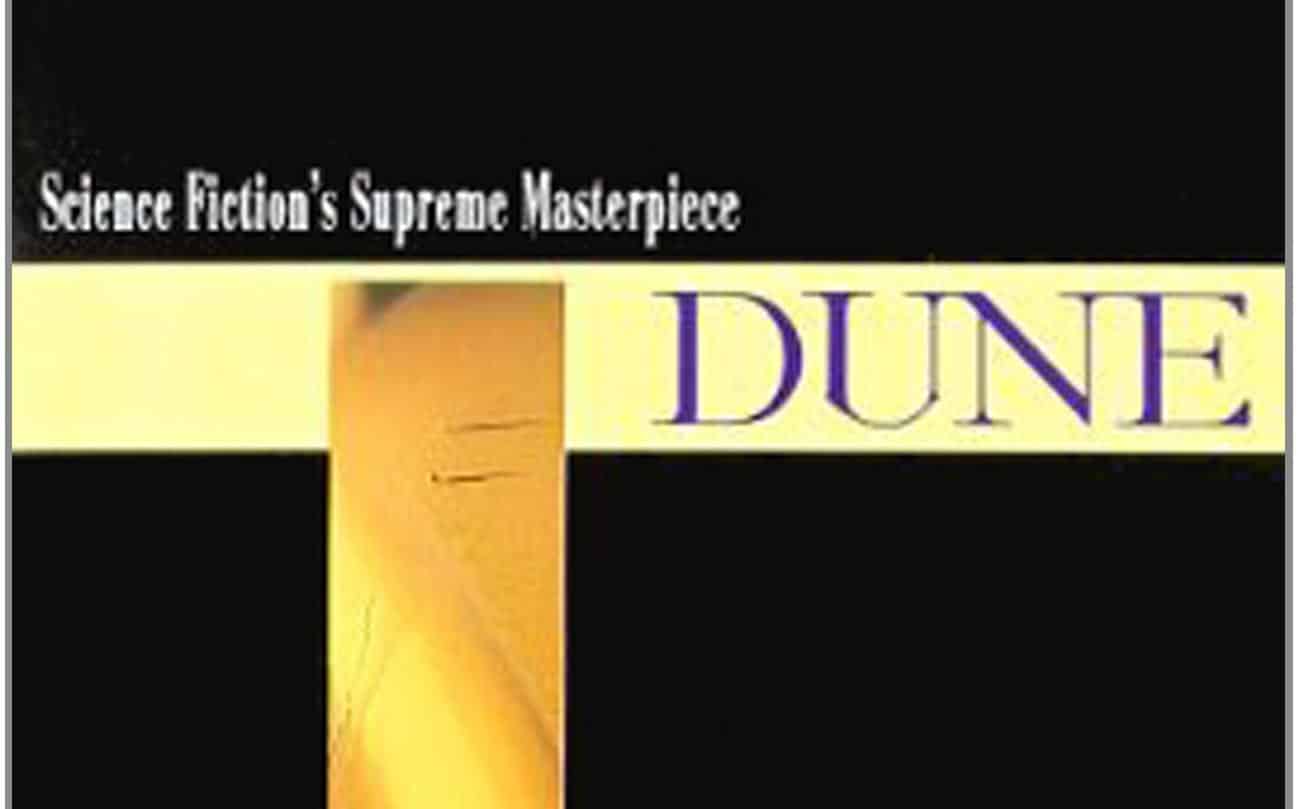 Details
Director: Denis Villeneuve
Writers: Frank Herbert (novel), Eric Roth (screenplay), Denis Villeneuve (screenplay), Jon Spaihts (screenplay)
Starring: Timothée Chalamet, Rebecca Ferguson, Oscar Isaac
Production Company: Legendary Entertainment, Villeneuve Films, Warner Bros.
Distributor: Warner Bros.
Release Date: December 18, 2020
Synopsis: "Feature adaptation of Frank Herbert's science fiction novel, about the son of a noble family entrusted with the protection of the most valuable asset and most vital element in the galaxy.
"A mythic and emotionally charged hero's journey, 'Dune' tells the story of Paul Atreides, a brilliant and gifted young man born into a great destiny beyond his understanding, must travel to the most dangerous planet in the universe to ensure the future of his family and his people.
"As malevolent forces explode into conflict over the planet's exclusive supply of the most precious resource in existence-a commodity capable of unlocking humanity's greatest potential-only those who can conquer their fear will survive. " (IMDB)
Our Take
We did not think it was a good idea to make a sequel to Blade Runner. We were wrong. Director Denis Villeneuve proved himself more than capable as a director handling big movies. At times, he even managed to make it feel like an intimate film.
Also, Dune is a reboot we can get behind. We loved David Lynch's original Dune (1984) movie adaptation of the space opera in all its weirdness. We thought it kind of matched the book it was based on in our opinion. And we liked the Dune miniseries (2000). We thought it did a better job detailing the intricate story the adventure had to tell. But we still haven't quite gotten a film release that lives up to the book.
Plus, in this age of series and sequel upon sequel it's a franchise ready to be mined. It just needs a good starting point. Then, this sci-fi/action/adventure reboot is poised to kick start a universe of intellectual property. One to watch for years to come.
This is by far our most anticipated upcoming sci fi film on this list of movies. As a whole, it's probably the 2020 sci-fi release we're most excited for. We can't wait to watch this Dune reboot in theaters. If its visuals are anything like Blade Runner 2049, the space opera will be memorable for years to come. If successful, the movie may even cement the director as one of the best of his generation.
Here's hoping the first trailer breaks the internet.
Expectation Score
Rating: 9.5/10
Could there be any more hype? Well, sure. We left 0.5 out of the score for just that reason. Why? Because we've got a soft spot for the David Lynch version and know that the book is incredibly hard to adapt. We'll forgive Denis Villeneuve if it doesn't meet our expectations, but we're trying to meet him halfway by lowering them… a bit.
Godzilla vs Kong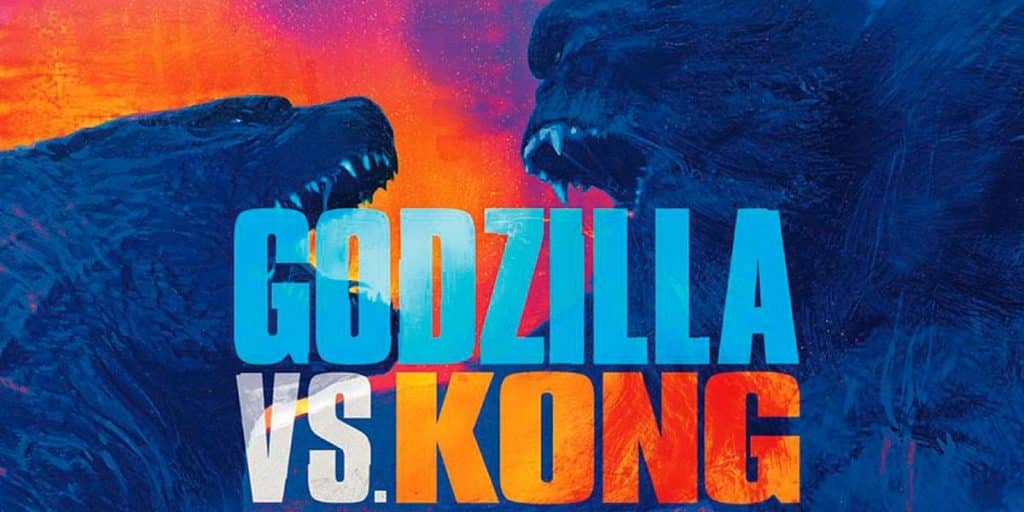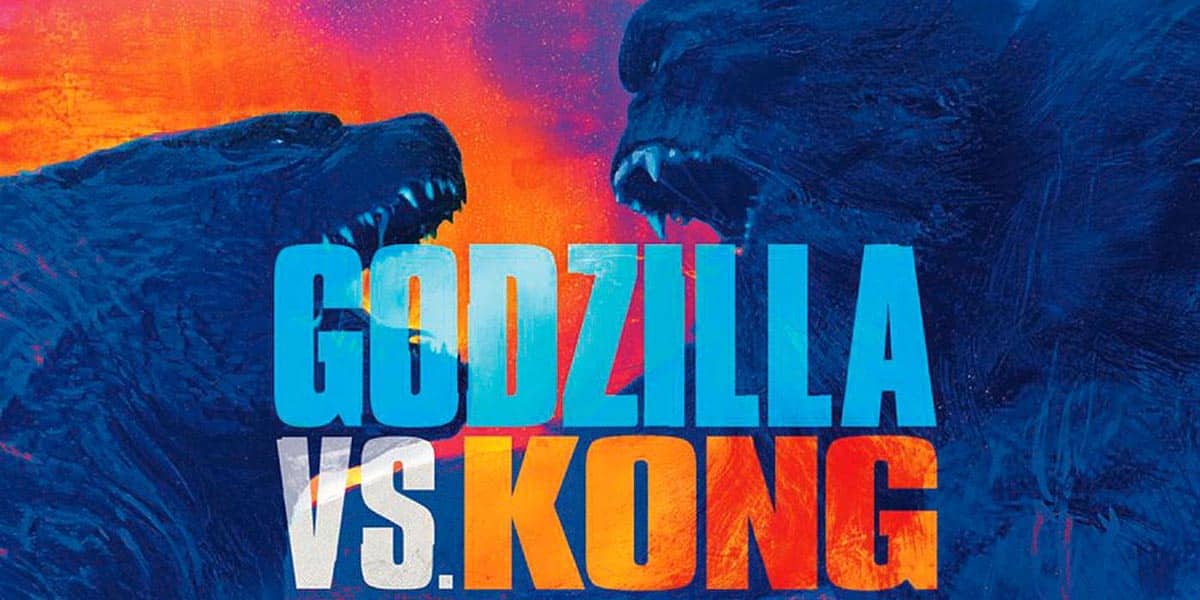 Details
Director: Adam Wingard
Writers: Eric Pearson (screenplay), Max Borenstein (screenplay), Terry Rossio (story), Michael Dougherty (story) & Zach Shields (story)
Starring: Millie Bobby Brown, Alexander Skarsgård, Eiza González
Production Company: Legendary Entertainment
Distributor: Warner Bros.
Release Date: November 20, 2020
Synopsis: "As the gigantic Kong meets the unstoppable Godzilla, the world watches to see which one of them will become King of the Monsters.
"In a new world where man and monster now coexist, Monarch must lead the way to a prosperous future alongside the Titans, keeping humanity in check. However, rival factions that want to manipulate the Titans for war begin to rise under the guise of a nefarious conspiracy, threatening to wipe out all life on the planet. Meanwhile on Skull Island, strange seismic activity draws the attention of Godzilla and Kong alike." (IMDB)
Our Take
Giant monsters Godzilla and King Kong are popular. Way too popular, in our humble curmudgeonly opinion. This one made our list of upcoming sci fi movies begrudgingly, because we know this action/horror/thriller/sci-fi film is highly anticipated. Plus, a broken clock is right twice a day, so isn't this whole Godzilla reboot experiment due any time now?
By the way, we're calling it now. There's a third monster, and there's going to be a three-way fight between the monsters. We're guessing Kong and Godzilla will put together a cease fire to team up at the end of the movie. Monster of my monster is my… monster, right?
That's the kind of silly and predictable "dark" entertainment that seems to always pop up in this sort of movie.
This movie stars Millie Bobby Brown of Stranger Things fame, and we're a fan. But one actor playing one character doesn't replace the need for a great director, script, plot, concept, and so on. We're sure it'll be a good horror/thriller. It stars monsters, after all. But we'll likely not be too invested in the outcome of whatever brawl plays out on screen.
Our money's on this not quite working come November. Adding another monster doesn't solve the intrinsic problem of audiences wanting a human character they actually care about. Even in a horror movie.
We'll wait for the next reboot. Maybe the next batch of horror movie monster wranglers will understand that monster movies aren't really all that exciting anymore. Not now that we have real, human-sized monsters close to home.
Expectation Score
Rating: 5/10
We might have called this too early. Maybe the plot is rich and dense. Maybe the stars really shine with an amazing, heartfelt script. And maybe this reinvents the horror genre and makes something truly original. Or… maybe it's just a decent thriller spectacle that ultimately very few will be completely satisfied with in the end.
Chaos Walking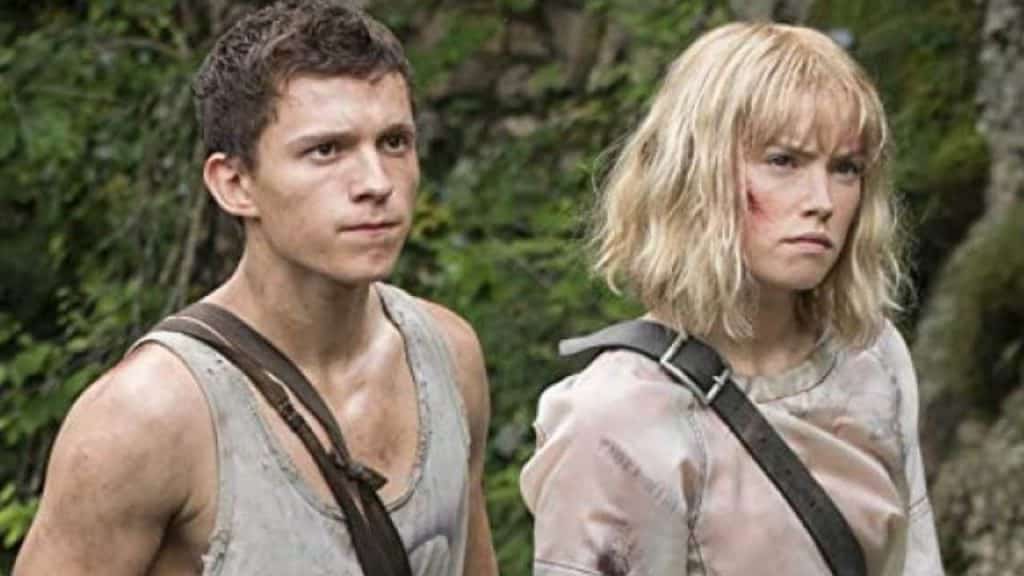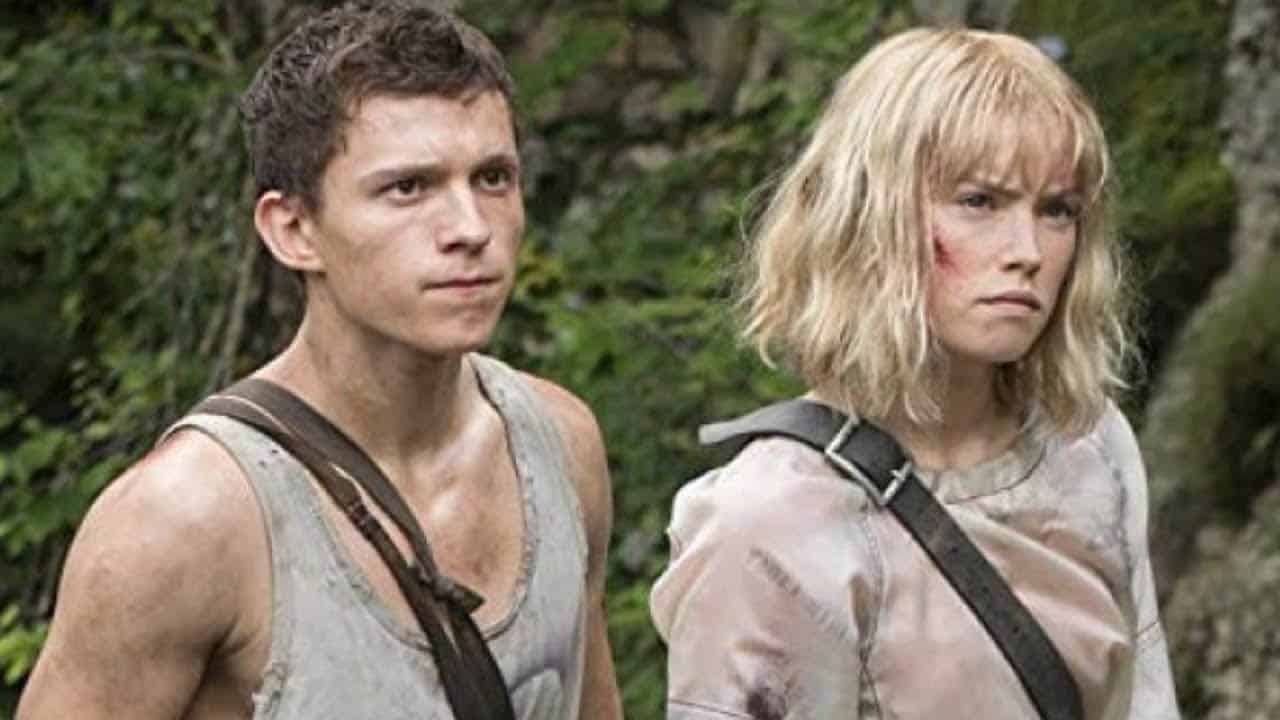 Details
Director: Doug Liman
Writers: Charlie Kaufman, (screenplay), Lindsey Beer (screenplay), John Lee Hancock (screenplay), Gary Spinelli (screenplay), Patrick Ness (screenplay), Patrick Ness (novel, The Knife of Never Letting Go)
Starring: Daisy Ridley, Tom Holland, Mads Mikkelsen
Production Company: BRON Studios (as BRON Creative), Creative Wealth Media Finance, Quadrant Pictures
Distributor: Lionsgate
Release Date: TBD, 2020
Synopsis: "A dystopian world where there are no women and all living creatures can hear each others' thoughts in a stream of images, words, and sounds called Noise.
"From Carnegie Award-winning writer Patrick Ness comes the story of Todd Hewitt who lives on the distant planet of New World-a new hope for humanity until struck by "The Noise," a virus which inflicts immersive visions of ones' every thought. The cacophony drives many mad until Todd is forced to leave his home and everyone he loves. He makes a hidden, silent discovery: there is a girl named Viola, who may be the key to unlocking New World's many layered secrets.
"Together, the two unlikely companions are forced on a white-knuckle adventure into an unexplored planet – trying to escape and hide in an environment where all thoughts are heard, all movements are seen -as they both discover the truth about the lives they left behind and the spectacular world they've learned to call home." (IMDB)
Our Take
This film is based on The Knife of Never Letting Go by Patrick Ness, part one of the Chaos Walking series, which is a pretty popular and well regarded YA science fiction novel. The movie stars Tom Holland and Daisy Ridley, two bright and talented young stars with tons of charisma. What more could we ask for in a science fiction film for the ages?
Well, hold up a second.
Lionsgate was supposed to release the film in March 2019 but didn't because it was supposedly unreleaseably bad. They paid $100 million for the first go around. But they decided to do extensive reshoots and hire tons of new writers. Finally, they brought Patrick Ness in to fix their mess.
Supposedly, it's finally coming out in 2020, thus it makes out list of upcoming sci fi movies. If only because the source material calls for some anticipation.
This is a too many cooks situation meets tons of other factors too extensive to go through in this article. But if it can reach the book's level, somehow, then we'd be glad to keep it on the list. So until proven otherwise, we're including this in our list.
Although we'll definitely take a pass on seeing it in theaters.
Expectation Score
Rating: 3/10
We're expecting this to be unbelievably bad, but let's not judge a book adaptation by its cover stories. Its got great stars and good source material. Maybe that can pull it through the dark times?
Army of the Dead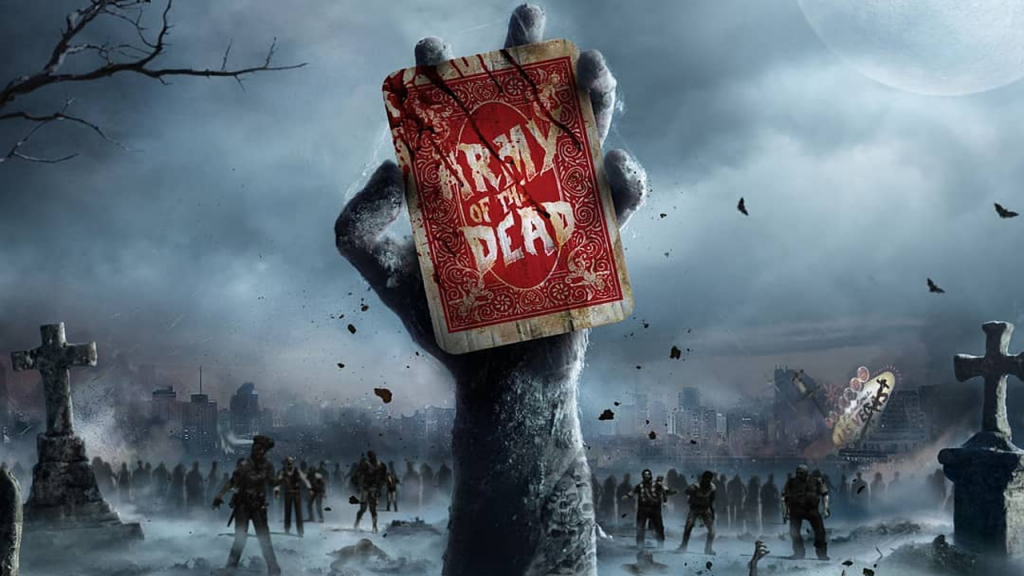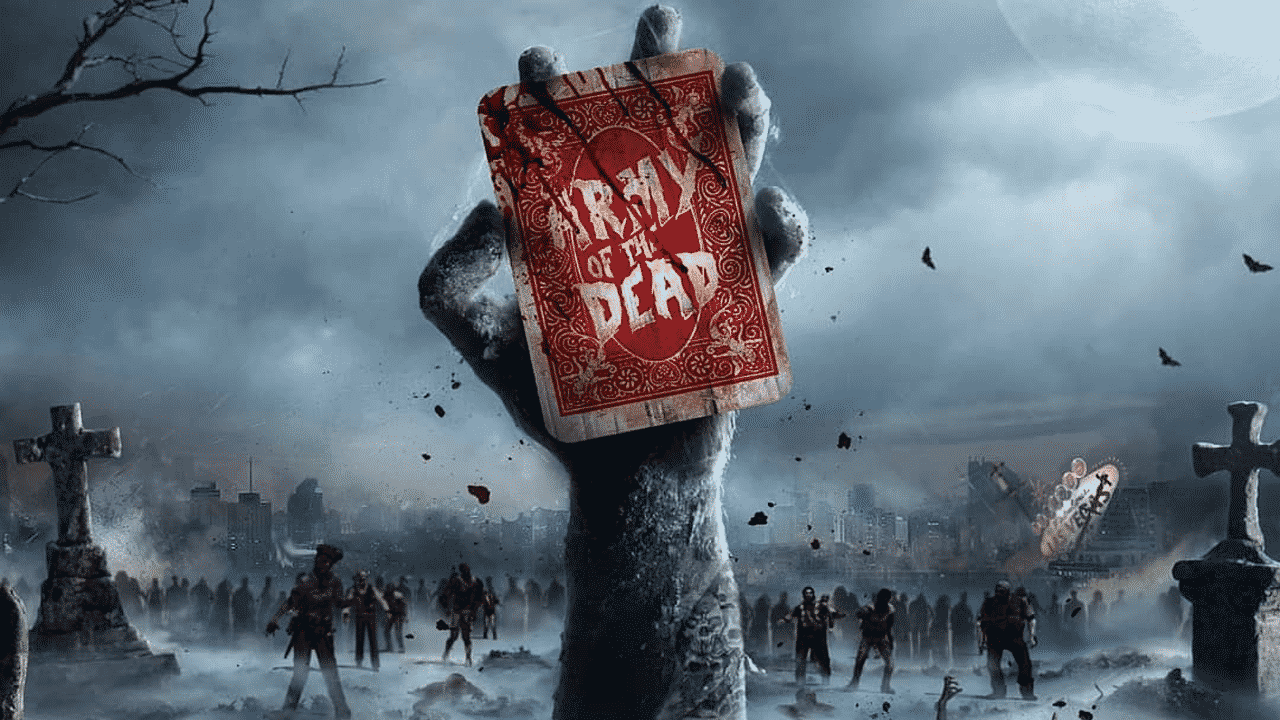 Details
Director: Zack Snyder
Writers: Joby Harold, (screenplay), Shay Hatten (screenplay), Zack Snyder (screenplay), Zack Snyder (story)
Starring: Chris D'Elia, Dave Bautista, Ana de la Reguera
Production Company: The Stone Quarry
Distributor: Netflix
Release Date: Winter, 2020
Synopsis: Following a zombie outbreak in Las Vegas, a group of mercenaries take the ultimate gamble, venturing into the quarantine zone to pull off the greatest heist ever attempted. (IMDB)
Our Take
Listen, we're not into Zack Snyder.
Not really. Sure, we liked 300 about as much as the general populace. Although, not nearly as much as some Mountain Dew enthusiasts. We think he'd do better with less green screen. We want him to maybe try combing his hair.
But this movie sounds pretty fun, albeit dark to be sure. It's also Snyder's first movie back from the sabbatical he's taken over the death of his daughter. Not to commodify death, but it sounds like the kind of second act that legendary careers are made from. In a rising from the ashes kind of way.
Snyder himself said this was a way for him to just experience the fun of filmmaking again. And he said that this upcoming sci fi film is a one-way ticket to don't-take-it-seriously town. Something we wish he'd tried with Superman: Man of Steel.
Plus it stars Dave Bautista fighting zombies. We don't care what kind of character he plays, we'd pay to see that. And the fact that it's coming to Netflix makes it convenient enough that we don't have much of an excuse not to give this horror/action/thriller movie a fighting chance.
Expectation Score
Rating: 6/10
We want to see a zombie heist movie, because why the hell not? Plus, Zack Snyder doing such a silly but fun idea sounds like the kind of match made in Hollywood heaven. That said, we're not officially Snyder fans, and it'll probably suffer from green screen overload. Still, we pay for Netflix already, so… no biggie.
Upcoming Sci Fi: TV
Anyone else think this Marvel thing might take off?
Kidding aside, Marvel is absolutely dominating the upcoming sci fi TV slate for 2020 and even 2021. That is if they can capture just one tenth of the magic (and money) the Marvel Cinematic Universe has brought to the Disney coffers.
What makes it all the sweeter is that Disney now owns the platform where you'll be watching these superhero titles. Imagine if Disney could air Disney movies exclusively inside Disney movie theaters and sell Disney popcorn and Disney soda. The family entertainment giant's executives would trample each other on the way to the bank.
Disney+ had a successful debut, but 2020 is when it will really get to shine. If 2019's year-end start was the on-ramp, 2020 is the open highway where Disney+ can really test the horsepower of its brand new toy. And a lot of the testing will come by way of its extensive superhero properties.
Some have criticized Disney+ for not rolling out more original content in its coming first full year following its release. But we disagree. We think leading with Marvel, and giving it breathing room, is a smart move.
In other news, TV still exists outside Disney and even outside streaming. But with each passing year, streaming seems to be nibbling off more and more of network television's market share. 2020 is no different. Although, with the proliferation of streaming services like CBS All Access, we may see a future where all television is streaming.
Regardless of the nomenclature and taxonomy of it all, we're excited for the upcoming sci fi moving pictures we're going to get to see on the small screen. So, let's kick off our shoes and see what's on the tube.
WandaVision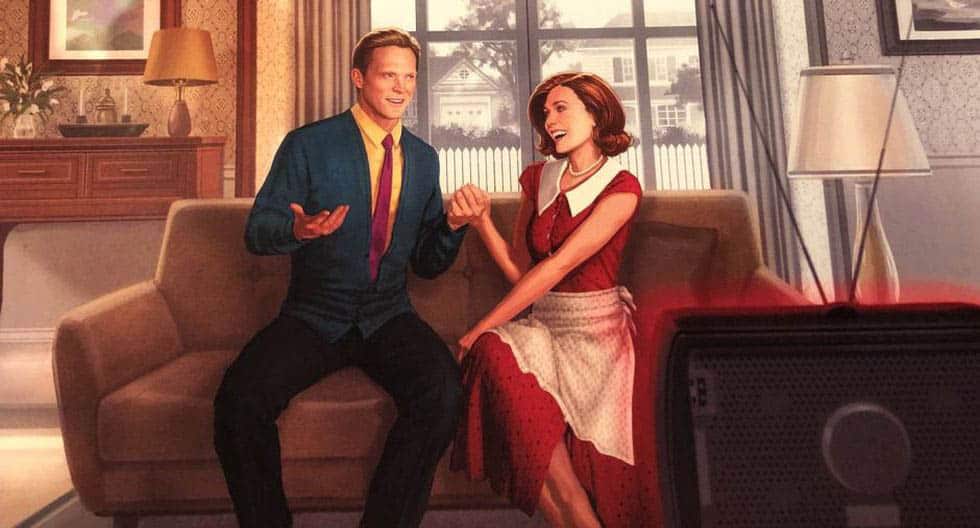 Details
Showrunner: Jac Schaeffer
Starring: Paul Bettany, Kat Dennings, Kathryn Hahn, Elizabeth Olsen
Station/Streaming: Disney+
Release Date: TBD, 2020
Synopsis: "TV-Series Spinoff from the Marvel Cinematic Universe. Containing the characters Scarlet Witch/Wanda Maximoff and The Vision. Plot is unknown at the time." (IMDB)
Our Take
This has so much potential, it's scary. Why do we say that? Because we have twisted minds.
Vision is supposedly still dead, and the Infinity Stone that gave him life is gone. So, how's he having a slap-sticky rom-com ball with Wanda? Why's it called WandaVision, which makes us think of WonkaVision in a disturbingly pleasant way? What's this show even about?
Add to this that Wanda, Scarlet Witch, nearly took out Thanos by her lonesome out of grief and rage in Avengers: Endgame. Something that the entire team of Avengers couldn't do in Avengers: Infinity War.
What if Wanda's powers have reached a critical mass along with her sanity over her heartbreak? Could she bring Vision back from the cyber-death through sheer power of will? And what kind of world and romance would that make for… surely not a sitcom like it's being advertised?
This could be a delightfully dark comedy full of heartbreak, heartache, and tragedy. Then again, Vision could just be brought back to life through convenient plot happenings. This upcoming sci fi TV show could instead just be a vanilla The Dick Van Dyke Show send-up for the lighter side of Disney+.
Still, it has the potential for the best TV show on the list. It could even flip the Avengers on its head.
Expectation Score
Rating: 8/10
Something tells us Disney isn't willing to go for the twisted plot path with this one. The Avengers are too valuable to shake up that much. But we want to believe. Go dark, Disney. Go dark.
The Falcon and The Winter Soldier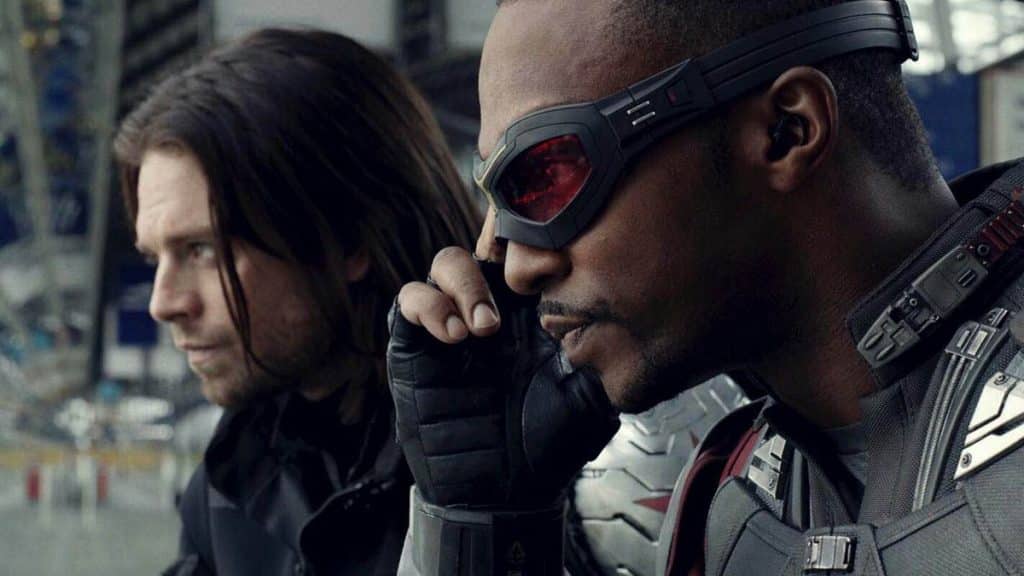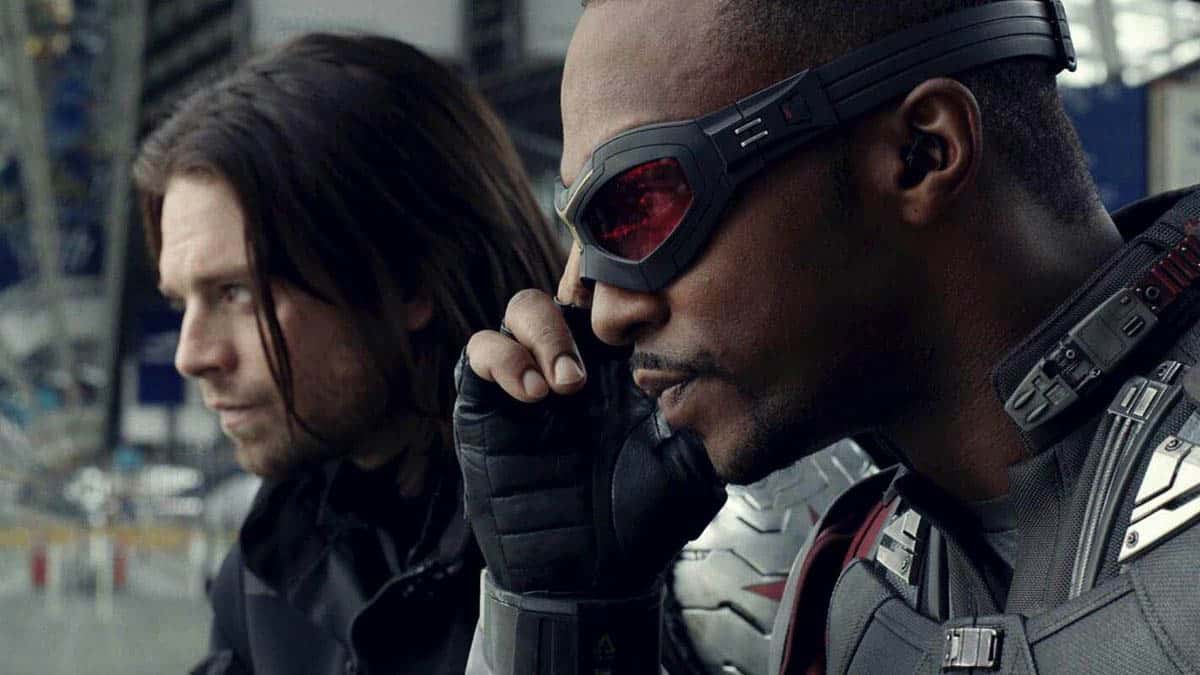 Details
Showrunner: Malcolm Spellman (writer), Kari Skogland (director)
Starring: Daniel Brühl, Desmond Chiam, Miki Ishikawa, Sabastian Stan, Anthony Mackie
Station/Streaming: Disney+
Release Date: TBD, 2020
Synopsis: "TV series centering on Marvel Cinematic Universe characters Falcon and The Winter Soldier." (IMDB)
Our Take
Hey, look! It's the MCU's two most bland superheros, who combined, kind of sort of measure up to one Captain America. And they're together in one TV series, co-starring the guy who played Baron Zemo (Daniel Brühl), who while decent in the MCU is a pretty so-so supervillian if you ask us.
In case it didn't come across, we're not too enthusiastic. This just feels too small, which we guess is the point of it being on television instead of in theaters. But we're just not used to Marvel holding back so much, not with full-fledged superheroes and members of the Avengers.
We're guessing this is a buddy cop show done in the style of globe trotters. The plot would work well with freak-of-the-week style bad guys who need to be taken down by two dudes marginally better equipped than a normal overly militarized cop. That might be some people's ideas of a franchise they want to watch. It's not ours.
This said, we like Anthony Mackie. And if The Winter Soldier can finally give up the self-pity and get some of the ol' Bucky back, we might like the paring. There could be real chemistry on screen, and it'd probably be fun to watch. Coming trailers for the upcoming sci fi show will confirm this, hopefully. Plus, we're holding out for a Captain America (even Old Cap) cameo.
Expectation Score
Rating: 6/10
We're downers about this one out of all that Marvel has to offer. Honestly, out of the entire list it's our lease favorite. The small screen this year on Disney+ just has so much more exciting properties coming. Yet, we'll allow ourselves to be pleasantly surprised.
Star Trek: Picard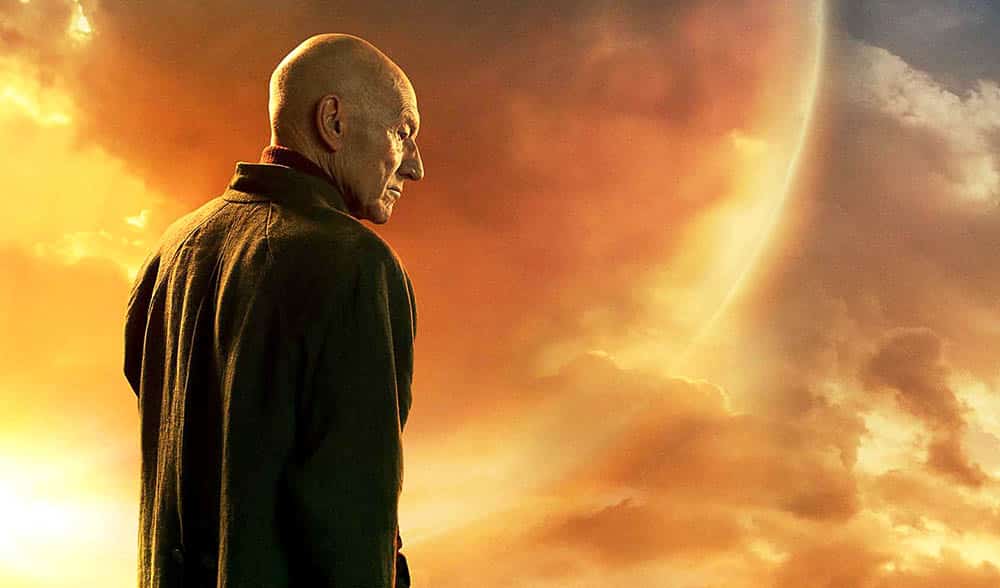 Details
Showrunner: Michael Chabon
Starring: Sir Patrick Stewart, Santiago Cabrera, Michelle Hurd, Evan Evagora, Alison Pill, Harry Treadaway, Isa Briones
Station/Streaming: CBS All Access
Release Date: January 23, 2020
Synopsis: "Plot kept under wraps. Described as a follow-up series to Star Trek: The Next Generation (1987), and centers on Captain Jean-Luc Picard (Sir Patrick Stewart) in the next chapter of his life." (IMDB)
Our Take
Star Trek's greatest captain (debate us in the comments) returns to the small screen in what is being called a contemplative, real-world journey about life after the swashbuckling career of a starship captain.
The show initially didn't have a showrunner but rather creator Alex Kurtzman put together a small creative team that kind of ran things as a small collective. However, later Michael Chabon was named as the official showrunner. That's especially exciting, seeing as how Michael Chabon is both a Pulitzer prize winning novelist (The Amazing Adventures of Kavalier and Clay) and also an experienced Hollywood screenwriter. Not a bad captain of the ship, so to speak.
Several past characters and stars are set to return, but the plot itself has been kept closely under wraps. So, it's hard to say what we're in for. Will it truly be an introspective character study? Or will Picard find his way back on a starship and traveling the galaxy? We'll tune in to find out.
Expectation Score
Rating: 9/10
Star Trek needs this. The franchise has been seduced by action in recent decades, and a return to form–optimistic with morally driven conflicts–would right the course. Expectations are heightened even more by the fact that CBS has already renewed Star Trek: Picard for a second season before it's even premiered.
Avenue 5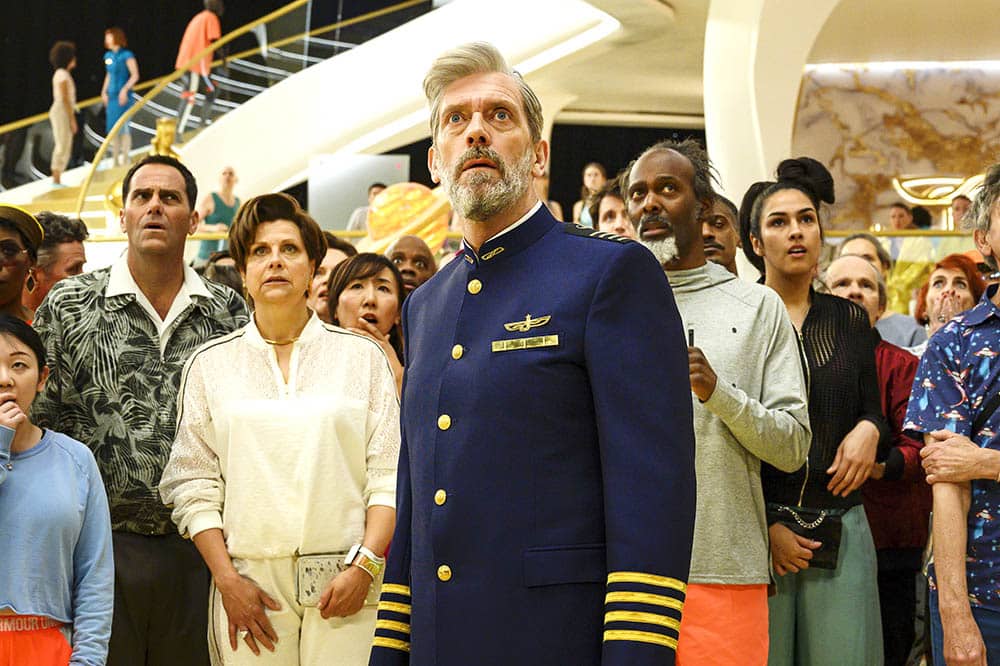 Details
Showrunner: Armando Iannucci
Starring: Hugh Laurie, Sacharissa Claxton, Zach Woods, Josh Gad
Station/Streaming: HBO
Release Date: January 19, 2020
Synopsis: "Space captain Ryan Clark of the Avenue 5 tries to get along with others in the space tourism industry." (IMDB)
Our Take
Veep creator Armando Iannuci is back with a sci fi TV show that seems basically like Veep on a space luxury liner. Starring Hugh Laurie, who did a few seasons on Veep, the show seems to have a solid cast that also includes Josh Gad and Zach Woods.
We miss the Emmy-winning political comedy Veep, and we kind of want to see what it's biting, bitter, sardonic wit could do for science fiction. The story has an almost Star Trek: Voyager meets Gilligan's Island plot.
The cruise is meant to be a month long but is taken off course and expected to take years to get back. Hilarity and coconuts, presumably, ensue.
Early critical reviews say the show isn't quite as rapid-fire funny as Veep, but that'd be a tall order for any show. Plus, the show may find its stride after the initial premise setting work is out of the way. Plus, HBO is known for giving its series a chance regardless of early results, so this one should get enough time to find its (hyper) speed.
Expectation Score
Rating: 4/10
We don't ever expect anything out of sci fi comedies. Call it PTSD or Post Terrible Sci-Fi Disappointment. But we loved Veep, and we have full confidence in Hugh Laurie's and Zach Woods' ability to deliver laughs against all odds. We'll wait for the smoke to clear before we dive in with this one, but we're looking forward to getting the greenlight to start binging.
The Stand (2020)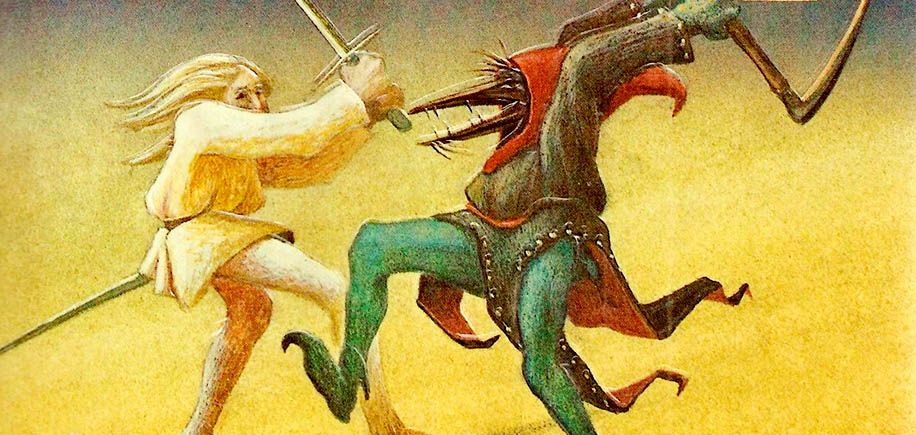 Details
Showrunner: Josh Boone
Starring: James Marsden, Jovan Adepo, Whoopi Goldberg, Amber Heard, Heather Graham, Alexander Skarsgård
Station/Streaming: CBS All Access
Release Date: TBD, 2020
Synopsis: "After the world is in ruins, due to a man-made plague, a battle of literally Biblical proportions ensues between the survivors." (IMDB)
Our Take
The Stand mini-series (1994) is one of our favorite mini-series of all time and arguably our favorite Stephen King adaptation of all time. This iteration is another mini-series, which it'd have to be considering it has a definite ending from the source novel. It's slated to come in at 10 episodes.
Word is that Stephen King has written an entirely new ending for this iteration. One that differs from both the book and 1994 mini-series. This ending supposedly continues the story and tells us a little more about what happens to the surviving survivors. In all, it sounds like Stephen King is very involved with this adaptation, which bodes well.
This is Josh Boone's second property on this list, the other being The New Mutants, which could make for a gigantic year for the writer/director. No pressure.
Expectation Score
Rating: 10/10
It's hard to beat the 1994 mini-series in our hearts, but even though it seems like just yesterday, that mini-series is more than 25 years old. So, it's acceptably aged enough for a remake, and we're not going to be the least bit happy unless it lives up to its full potential.
Foundation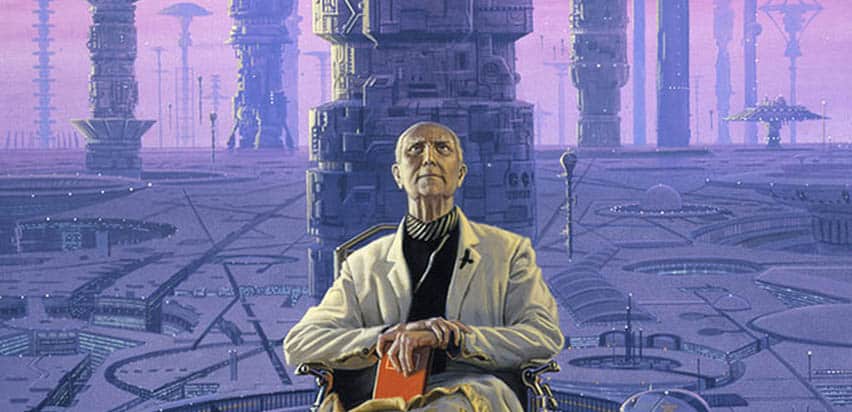 Details
Showrunner: David Goyer
Starring: Cassian Bilton, Laura Birn, Jared Harris
Station/Streaming: Apple TV+
Release Date: TBD, 2020
Synopsis: "A complex saga of humans scattered on planets throughout the galaxy all living under the rule of the Galactic Empire." (IMDB)
Our Take
This is the kind of show we don't want to look too hard at. Or else we're afraid we'll scare it away. Sort of like coaxing a cat out of a bush.
Foundation is Isaac Asimov's greatest work. Isaac Asimov is, arguably, the greatest contribution to science fiction in the 20th century. A prolific writer and accomplished scientist in his own right, Isaac Asimov is the kind of character that is just begging for a biopic.
The book series Foundation's story is brilliant on multiple levels and is ripe for a franchise. Its concept is pure science fiction. Its execution allows for so much humanity and pathos, if done well in live action. Plus, it's pretty action packed with lots of twists and turns. The books feature high stakes as well, just like this TV show franchise itself.
Remember how caught up people got over the fate of Game of Thrones' Westeros, a single continent on a made up world? What might the potential be for gripping drama with an entire galaxy full of interstellar civilization? It's got a great main character in Hari Seldon. Plus, there are multiple characters coming in and out of the generations-spanning plot that are sure to be loved.
It's wide open. This can be the best science fiction TV series of all time, maybe the best sci-fi franchise ever. See? We're getting breathless. We're scaring away the cat.
And the cat is skittish, because this project is nearly too big to fail. David Goyer, who is a major heavy hitter constantly on the call list of every major Hollywood producer with a science fiction or superhero franchise to make, is officially the TV's showrunner. That's like Babe Ruth being made the team's manager.
Then also, it's Apple+'s tentpole for their new streaming service. This is Apple who has $210+ billion dollars just lying around. A company who would really love to be known for more than just phones.
If we were this cat, we'd be scared to sneak out of the darkness too.
Expectation Score
Rating: 10/10
This is exactly what television needed in the wake of Game of Thrones. We've been wanting a Foundation series for decades. Can this deliver? If not, we're going to go into a deep dark cave and cry. We're holding out breath for the first trailer. Send help.
Upcoming Sci Fi: Books
Let's talk about our selection criteria. We opted not to include a sequel or installment in a series outside of initial installments.
This is a trend that seems to be growing more and more. Book series dominate the landscape of modern science fiction. We personally think it has to do largely with the fact that books are losing popularity. Thus, marketing becomes the greatest challenge. When you've got a market with a series, it makes things a little easier at the publisher's office.
Because the market's already there, waiting on the next one.
And that's why we didn't include those upcoming science fiction titles, even though there are certainly a few major installments coming in 2020.
We wanted this list to be of aid to those looking to find an upcoming science fiction novel or collection to earmark for their 2020 reading list. However, if you're already a fan of a series, you likely already know what's coming down the pipeline. Also, it's a bit awkward to recommend book nine in a series. "Hey, you may not know the rest of these, but uh… catch up, I guess?"
With this in mind, we did our best to find the standalone novels or the new beginnings that we all can enjoy.
One note: we've included a number of authors who are People of Color and LGBTQ+. These long overlooked demographics are finally getting a voice in our modern age of literary science fiction. The results have been extraordinary.
That said, there has been a backlash from some of the old guard (read: racist misogynists) claiming over representation. If you believe that for a second, please feel free to leave a comment below. So that others can set you straight. Just keep your comments tasteful and civil.
We hope you find something you'll love reading, whether it's these selection or one you find on your own. Let's take a look.
Agency by William Gibson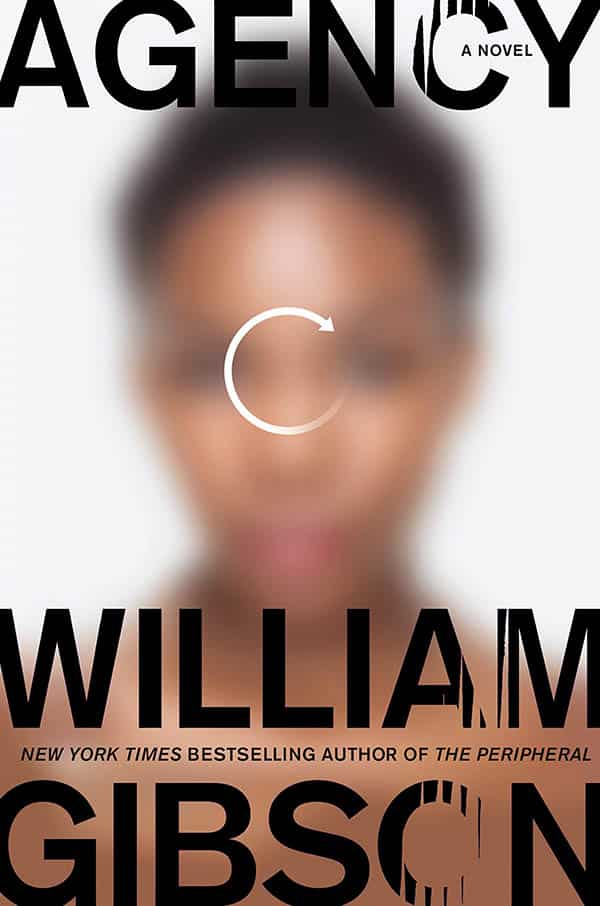 Details
Publisher: Berkley
Release Date: January 21, 2020
Synopsis: "Verity Jane, gifted app whisperer, takes a job as the beta tester for a new product: a digital assistant, accessed through a pair of ordinary-looking glasses. 'Eunice,' the disarmingly human AI in the glasses, manifests a face, a fragmentary past, and a canny grasp of combat strategy. Realizing that her cryptic new employers don't yet know how powerful and valuable Eunice is, Verity instinctively decides that it's best they don't.
"Meanwhile, a century ahead in London, in a different time line entirely, Wilf Netherton works amid plutocrats and plunderers, survivors of the slow and steady apocalypse known as the jackpot. His boss, the enigmatic Ainsley Lowbeer, can look into alternate pasts and nudge their ultimate directions. Verity and Eunice are her current project. Wilf can see what Verity and Eunice can't: their own version of the jackpot, just around the corner, and the roles they both may play in it." (Amazon)
Our Take
We're a bit of softies for William Gibson. The author is past the prime of his Cyber Punk hey dey.
But we can't dismiss a legend taking another swing with this upcoming sci fi book.
The premise is good, and perfectly timed. If it really plunges into current truths, like Gibson has proven he knows how to do, then it could be something special.
Expectation Score
Rating: 5/10
We're guessing this isn't an example of lightning striking twice, years apart, but we're looking forward to reading it.
Riot Baby by Tochi Onyebuchi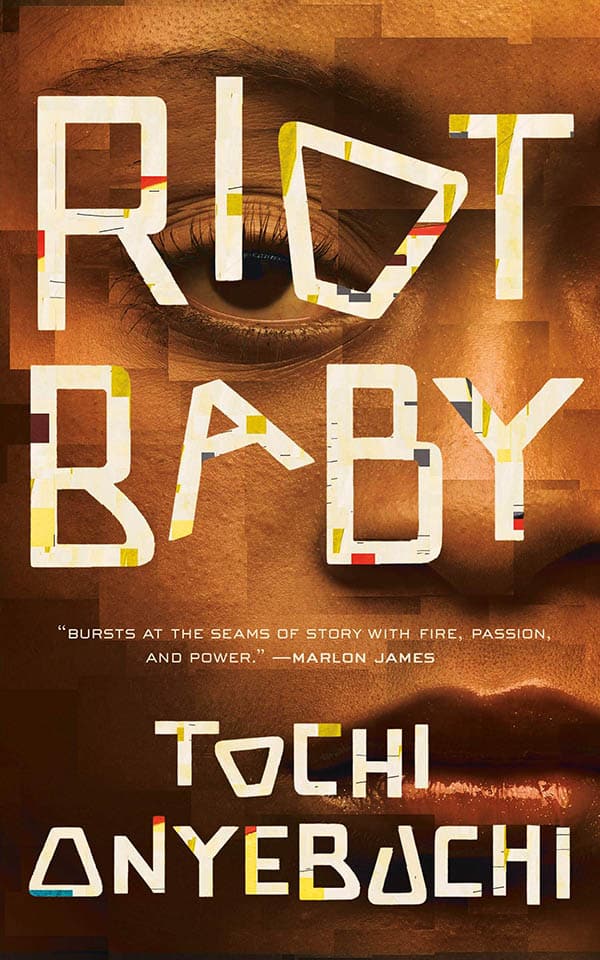 Details
Publisher: Tor.com
Release Date: January 21, 2020
Synopsis: "Ella has a Thing. She sees a classmate grow up to become a caring nurse. A neighbor's son murdered in a drive-by shooting. Things that haven't happened yet. Kev, born while Los Angeles burned around them, wants to protect his sister from a power that could destroy her. But when Kev is incarcerated, Ella must decide what it means to watch her brother suffer while holding the ability to wreck cities in her hands.
"Rooted in the hope that can live in anger, Riot Baby is as much an intimate family story as a global dystopian narrative. It burns fearlessly toward revolution and has quietly devastating things to say about love, fury, and the black American experience.
"Ella and Kev are both shockingly human and immeasurably powerful. Their childhoods are defined and destroyed by racism. Their futures might alter the world." (Amazon)
Our Take
Publisher's Weekly calls it "political speculative fiction at its finest." That's high praise, but honestly sounds like the perfect description for a well done version of this concept.
Additionally, Goodreads is practically boiling over with powerfully positive early reviews of this upcoming sci fi novel.
What's especially heartening is feedback on the prose being top notch, which is always a welcome bonus from a high concept science fiction novel.
Expectation Score
Rating: 9/10
This could be a standout hit, and it has all the makings of it. We'd hate to be disappointed.
The Seep by Chana Porter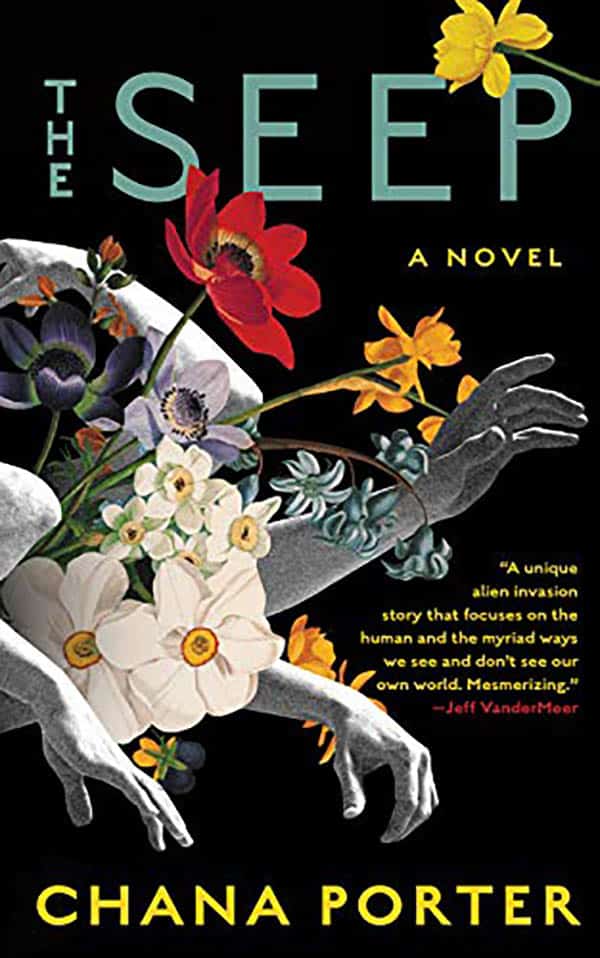 Details
Publisher: Soho Press
Release Date: January 21, 2020
Synopsis: "A blend of searing social commentary and speculative fiction, Chana Porter's fresh, pointed debut explores a strange new world in the wake of a benign alien invasion.
"Trina FastHorse Goldberg-Oneka is a fifty-year-old trans woman whose life is irreversibly altered in the wake of a gentle—but nonetheless world-changing—invasion by an alien entity called The Seep. Through The Seep, everything is connected. Capitalism falls, hierarchies and barriers are broken down; if something can be imagined, it is possible.
"Trina and her wife, Deeba, live blissfully under The Seep's utopian influence—until Deeba begins to imagine what it might be like to be reborn as a baby, which will give her the chance at an even better life. Using Seeptech to make this dream a reality, Deeba moves on to a new existence, leaving Trina devastated.
"Heartbroken and deep into an alcoholic binge, Trina follows a lost boy she encounters, embarking on an unexpected quest. In her attempt to save him from The Seep, she will confront not only one of its most avid devotees, but the terrifying void that Deeba has left behind. A strange new elegy of love and loss, The Seep explores grief, alienation, and the ache of moving on." (Amazon)
Our Take
With a blurb from Jeff VanderMeer that calls it "mesmerizing," The Seep has a lot to live up to.
Unfortunately, the two words used most in early Goodreads reviews are "weird" and "unique." This is a recurring symptom in so many literary speculative fiction pieces that it worries us. Does The Seep make the same mistakes?
There's a Friedrich Nietzsche quote that comes to mind. "They muddy the water, to make it seem deep." Too many times lately, science fiction writers make their stories absurd to make them appear deep.
We suppose it's a way to make them postmodern works of art rather than genre books. They use science fiction as part of a pastiche instead of a driving force and use absurdism as the sort of academic excuse for allowing in science fiction possibilities.
Too many times, though, these books end up being somewhere between comedic and ridiculous. We hope that isn't the case for this upcoming science fiction title.
Expectation Score
Rating: 5/10
It's got some big names pulling for it, but we're guessing it's not one to be remembered, despite its efforts.
The Resisters: A Novel by Gish Jen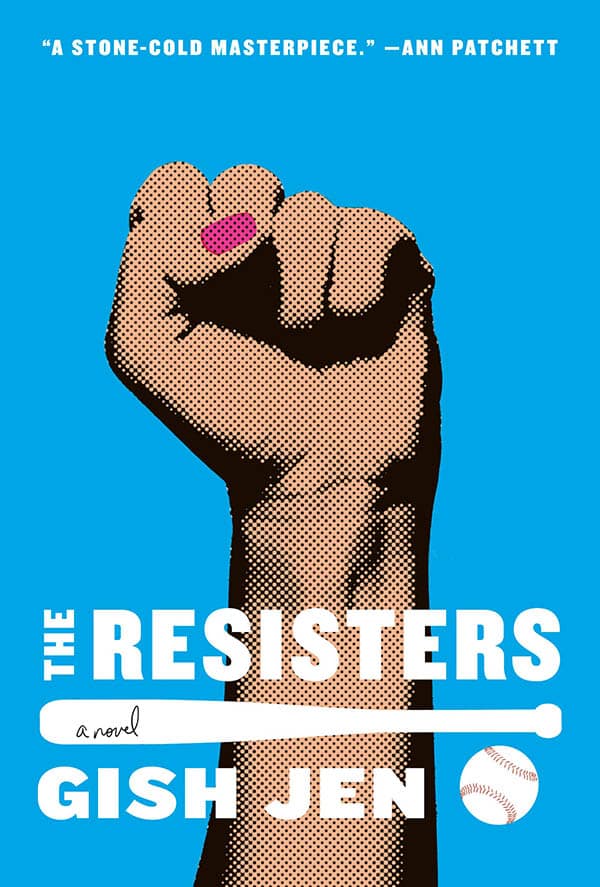 Details
Publisher: Knopf
Release Date: February 4, 2020
Synopsis: "The time: not so long from now. The place: AutoAmerica. The land: half under water. The Internet: one part artificial intelligence, one part surveillance technology, and oddly human–even funny. The people: Divided. The angel-fair 'Netted' have jobs, and literally occupy the high ground. The 'Surplus' live on swampland if they're lucky, on water if they're not.
"The story: To a Surplus couple–he once a professor, she still a lawyer–is born a Blasian girl wth a golden arm. At two, Gwen is hurling her stuffed animals from the crib; by ten, she can hit whatever target she likes. Her teens find her happily playing in an underground baseball league.
"When AutoAmerica rejoins the Olympics, though–with a special eye on beating ChinRussia–Gwen attracts interest. Soon she finds herself playing ball with the Netted even as her mother challenges the very foundations of this divided society.
"A moving and important story of an America that seems ever more possible, The Resisters is also the story of one family struggling to maintain its humanity and normalcy in circumstances that threaten their every value–as well as their very existence.
"Extraordinary and ordinary, charming and electrifying, this is Gish Jen at her most irresistible." (Amazon)
Our Take
PEN/Faulker and Orange Price for Fiction winner Ann Patchett gave this possibly the most glowing blurb we've ever seen. "The Resisters is palpably loving, smart, funny, and desperately unsettling. The novel should be required reading for the country both as a cautionary tale and because it is a stone-cold masterpiece. This is Gish Jen's moment. She has pitched a perfect game."
However, the (admittedly scant) early reviews on Goodreads seem to think The Resisters is trying to hard to make statements, some of which hit too hard on the nose.
We like the idea of baseball in the future, especially one that seems so far future as this upcoming science fiction title. It grounds a story of America in an American game. It like the kind of ripe soil from which great sci fi stories grow.
Add to this that the author, Gish Jen, has basically won all the awards for her writing. She really ought to be the kind of writer to pull off whatever she wants to pull off.
Jen has earned four placements in Best American Short Stories, nominations for National Book Critics' Circle Award, wins for the Lannan Literary Award for Fiction, Guggenheim fellowship, Radcliffe Institute for Advanced Study fellowship, Mildred and Harold Strauss Living award. That's just the tip of the iceberg.
We'd say our money's on Jen.
Expectation Score
Rating: 8/10
The praise is high with this one, so we're expecting a homerun, especially considering the author's track record.
Upright Women Wanted by Sarah Gailey
Details
Publisher: Tor.com
Release Date: February 4, 2020
Synopsis: "Esther is a stowaway. She's hidden herself away in the Librarian's book wagon in an attempt to escape the marriage her father has arranged for her―a marriage to the man who was previously engaged to her best friend. Her best friend who she was in love with. Her best friend who was just executed for possession of resistance propaganda.
"The future American Southwest is full of bandits, fascists, and queer librarian spies on horseback trying to do the right thing." (Amazon)
Our Take
So, here's the thing. Book lovers love books about books. That makes this one a bit hard to judge from the outside looking forward at an upcoming sci fi novel.
For instance, Goodreads advance readers call out the topic as pandering, yet are enthralled by its result. It's one of those "know your audience" things, and the book reviewer audience is eating this book up.
Is it because this upcoming science fiction novel is just that good? Or because of what it's about and what it features? Does it matter?
Expectation Score
Rating: 5/10
We're betting it's a fun ride. But probably not one for the ages. Our reasoning: it seems to be aiming more for acceptance among the targeted demographic rather than staking its own claim.
Conjure Women by Afia Atakora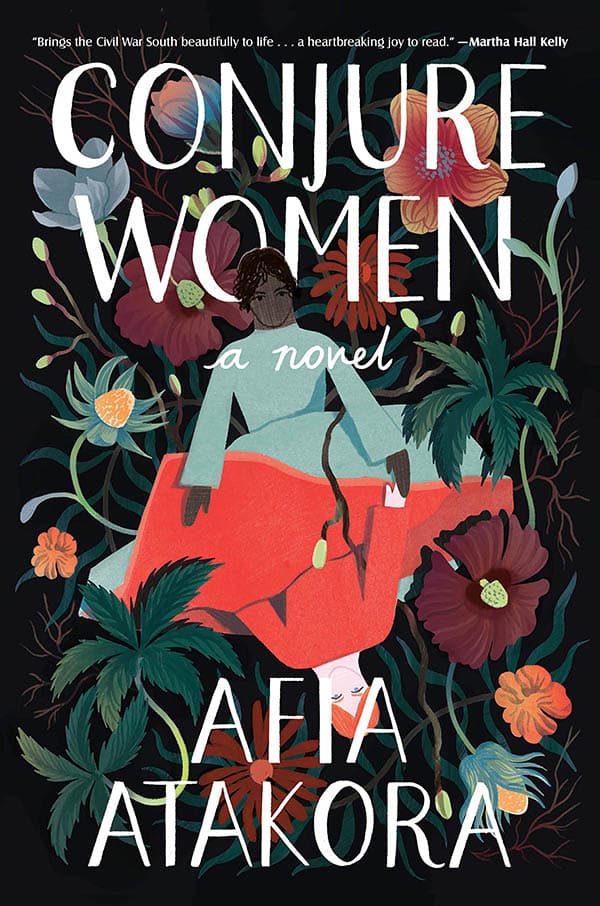 Details
Publisher: Random House
Release Date: April 7, 2020
Synopsis: "Conjure Women is a sweeping story that brings the world of the South before and after the Civil War vividly to life. Spanning eras and generations, it tells of the lives of three unforgettable women: Miss May Belle, a wise healing woman; her precocious and observant daughter Rue, who is reluctant to follow in her mother's footsteps as a midwife; and their master's daughter Varina. The secrets and bonds among these women and their community come to a head at the beginning of a war and at the birth of an accursed child, who sets the townspeople alight with fear and a spreading superstition that threatens their newly won, tenuous freedom.
"Magnificently written, brilliantly researched, richly imagined, Conjure Women moves back and forth in time to tell the haunting story of Rue, Varina, and May Belle, their passions and friendships, and the lengths they will go to save themselves and those they love." (Amazon)
Our Take
Here's a little inside scoop on us, we're secretly getting tired of stories set in the Civil War.
Now, before you start, let us be the first to say that we know how wrong this inclination is. The Civil War brought out the worst of humanity. It clearly underlines the atrocity of racism, hatred, and war. It's like having a problem with Nazis–what else do you expect? We don't have many other instances of the utmost evil mankind is capable of.
What else should good art be concerned with if not the evil men are capable of committing?
That said… we're just getting a little tired.
Still, this debut novel from Afia Atakora is receiving rave advance reviews from ordinary reviewers on Goodreads. That is a fantastic sign itself. Not to mention the numerous blurbs from high profile book tastemakers who say this upcoming science fiction title fantastic. So, we'll put up with one more Civil War story.
Expectation Score
Rating: 6.5/10
Our expectations are low for this one, though we certainly hope it's wildly successful. This is a debut novel (albeit one from a Pushcart Prize nominee), so the stakes are low. You can't expect much out of the unknown. Plus, we'll just blame Civil War fatigue if the book flops.
Conclusion: Upcoming Sci Fi
There's certainly a lot of great upcoming sci fi on our radar. Yet, it feels like a dark horse always surprises mid-year. So, stay tuned to Fictionphile for upcoming science fiction movie and TV news. Science fiction books don't typically "pop up," but we'll let you know if any do.
And while 2020 looks bright, 2021 looks positively sizzling as well. We can't wait to cover that later in the year as news develops. All in all, the future of science fiction looks bright.
We tried to find the year's shiniest gems, but even the most perfect diamond can go overlooked. Did we miss a title you're already sure is going to be a 2020 smash hit? Let us know in the comments below!