A new Dune trailer dropped on Wednesday for the epic upcoming reboot of the famous science fiction story. This will be the fourth attempt to bring Frank Herbert's vision of the sprawling Dune saga to film, and the first since the Children of Dune mini-series in 2003.
This new iteration of Dune is directed by Denis Villeneuve of Bladerunner 2049 and Arrival fame, and it features a diverse star-studded cast including Jason Momoa (Aquaman), Dave Bautista (Guardians of the Galaxy), and Oscar Isaac (Star Wars: The Force Awakens).
This first installment of the reboot of Dune (2020) will recount the events of the first half of the first novel in the science fiction saga, which is set in the distant future of humanity where a galactic empire rules over mankind. Space-travel, planetary colonization, and long life is made possible by The Spice Melange, the most precious commodity in the universe. In a plot to destroy House Atreides, the Emperor conspires with House Harkonnen, setting a trap on the planet Arrakis–the only planet where The Spice can be harvested.
After a brutal battle between the two houses, Paul Atreides (Timothée Chalamet) and his mother, Jessica (Rebecca Ferguson), are forced to flee their home. They are eventually rescued by the Fremen, people who live and die by their practices in the deep desert, and find themselves at the center of an ancient prophecy that threatens not only the future of Arrakis but also the future of all mankind.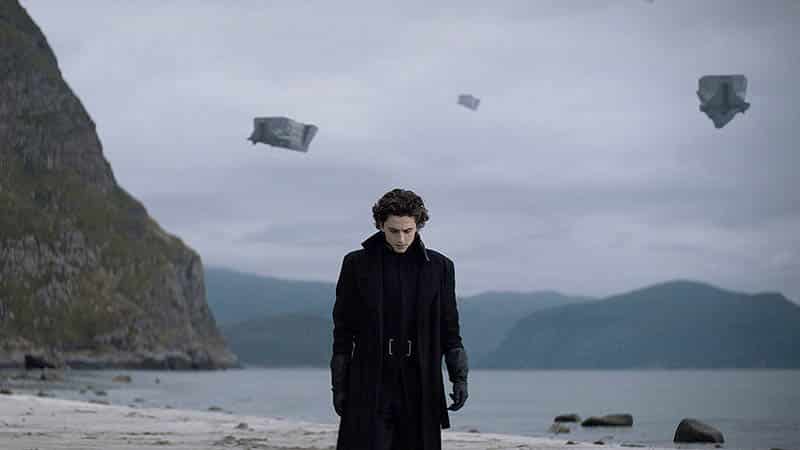 Frank Herbert wrote the original Dune in 1965. Since then it has become one of the best-selling science-fiction series of all time with more than 20 million copies sold. The series explored the intersection of human interactions, religion, science, commerce, ecology, and politics. Its subsequent novels continued to weave an intricate tale across time and space that added layers of characters, factions, technology, and mysticism.
Despite the novel's sales numbers, and its many adaptations, its cultural footprint seems limited in scope. Many are unfamiliar with the series and are unsure what to expect from Villeneuve's new project $200 million dollars in the making. For reference, Star Wars: The Rise of Skywalker had an estimated budget of $275 million, making it one of the most expensive movies ever made.
Even with its budget, The Rise of Skywalker has had a very "Luke-warm" (pun intended) reception overall with a metacritic score of 53. Some fans of the Dune saga also worry it will fall prey to perceived attempts at "wokeness" that will see characters changed for the sake of diversity such as the role of Liet-Kynes, a character traditionally played by a white male actor in the film adaptations, being portrayed by Sharon Duncan-Brewster (Rogue One: A Star Wars Story).
Some fan reactions to the new Dune trailer express concern about its perceived appropriation of Middle Eastern culture, comparing the Fremen people to Arabs and Muslims.
Although we have our first official Dune trailer, there is no solid release date for Dune as of yet, but it is tentatively scheduled for Dec. 18th, 2020. The date is tentative because of the recent rash of movies being delayed or postponed indefinitely by the COVID-19 pandemic such as Matt Reeve's The Batman (re-slated for October 2021), John Wick 4 (now 2022), and Disney's Jungle Cruise (now 2021.)