Disney buying Fox shook up the state of the evolving Fox comic book universe, claiming victims like X-Men. Yet, strangely enough, it seems Deadpool 3 has survived the purge.
Ryan Reynolds announced the news on Live with Kelly and Ryan.
"We're working on it right now with the whole team," Reynolds said on the show. "We're over at Marvel now, which is like the big leagues all of a sudden. It's kinda crazy. So yeah, we're working on it."
This is confirmation of rumors already spreading about Disney's embracing of the merc with a mouth. Reynolds recently shared a photo of himself at Marvel studios as a tease of the news.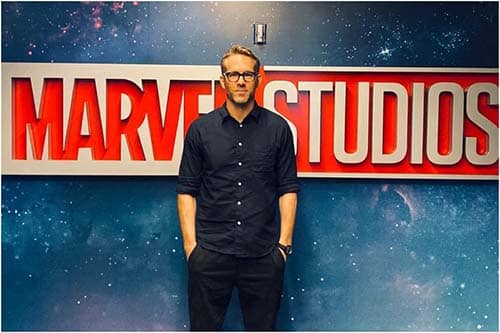 In addition, Hulu recently decided to keep Deadpool available, which comes retroactively as another signal of this recent confirmation. Disney owns a majority share of the streaming service.
It's unclear if moving forward Deadpool will keep his well suited R rating or if Disney will tone the new movie down.
Marvel Studios recently announced its film schedule through 2021, so conceivably Deadpool 3 would have to wait. However, there's always room for a little shakeup. Afterall, the franchise has already brought in more than $1.5 billion at the box office. It's even got Golden Globe nominations under its belt–not kidding. However, as of now no director or script has been announced.
We'd love to see the masked assassin shaking up the Marvel Cinematic Universe (MCU). Of course, there is no 100% confirmation that he'll be in the same "universe" or if Marvel will concoct some kind of multiverse explanation. Yet, it is officially a Marvel production, so there's plenty of room for hope.
It almost feels too good to be true. What do you think? Head over to our official Fictionphile Facebook page and let us know what you think.
H/T ComingSoon.net