Movie soundtracks play an essential role. After all, films would not hold the power they have over us without their music.
Music in a movie communicates themes, feelings, and moods within the film while effectively driving the plot along. Behind every great movie, you will find music that helped bring it to another level. 
When you think about your favorite movie do you recall how the music came in? How it hit certain chords at the perfect moment, to make you feel more a part of the narrative? 
Orchestral scores created by composers convey that same effect within films too. But in terms of iconic movie soundtracks, we're thinking of songs that became big hits in pop culture because of the movies they were featured in.
Here is a look into how filmmakers select the perfect songs to complement their work, and a breakdown of some of the most iconic movie soundtracks ever conceived.
How Are Movie Soundtracks Made?
Creating a movie is no simple feat. It's tough enough for the filmmaker/director to try and get the right feel within their scenes. Finding the right music to see if it fits is another layer toward completion. It can take hours of searching. 
Directors and sound supervisors typically go through hundreds of different musical soundtracks to find the best fit for their scenes. Because they know how important it is for the music to evoke the right emotions. This said, during filming, filmmakers typically already have an idea of the perfect song or type of music to complement their scenes. Even before they choose it. 
They'll search and locate music licensing rights for a film. Often through a music licensing agency. Once they find the track that they need. Sometimes, artists create some songs specifically for a particular movie. Other times, filmmakers choose from pre-existing songs. Either issued to a licenser or through a label.
How 6 of the Most Iconic Movie Soundtracks Were Made
Below are a few films that showcase that magic of getting the entire soundtrack just right.
Romeo + Juliet (1996)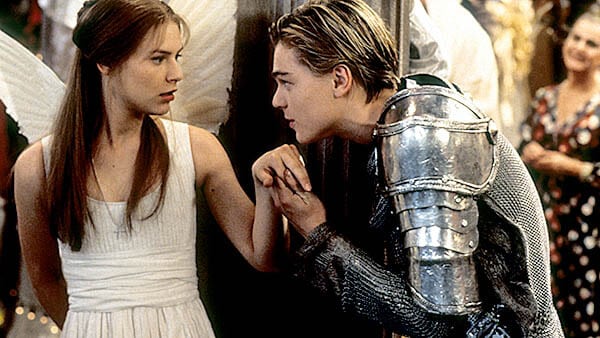 Baz Luhrmann loves to make big, dramatic scenes with huge emotions. His hit movie Romeo + Juliet gave us a classic story by William Shakespeare with a much more updated, time-appropriate setting. Plus, the movie soundtrack went triple-platinum in the U.S. 
One could attribute most of its success to pop songs like "Lovefool" by The Cardigans. Or Des'ree's sensual and beautiful tune, "Kissing You." This film proved that romanticism is far from dead. Baz Luhrmann even introduced some amazing songs, like "Everybody's Free" by the young Quindon Tarver, which had everyone emotional during the marriage scene.
Empire Records (1995)
It is no surprise to see a movie about a record store here. This day-in-the-life feature seemed to flop at the box office. But those who loved the alternative-grunge soundtrack elevated it to cult status.
The movie's soundtrack boasts uber hits by Better Than Ezra, Toad The Wet Sprocket, The Gin Blossoms, and The Cranberries. Music supervisors selected these songs rather than commissioning them specifically for the movie.
The Graduate (1967)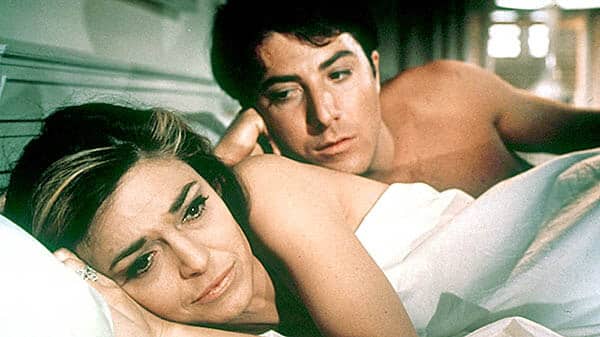 One of the most well-received movies that stands the test of time. This hit film appealed to both parents and their kids. Its movie soundtrack featured folk-rock Simon & Garfunkel with "Mrs. Robinson" and "The Sound of Silence," alongside orchestral swing music.
The soundtrack went over two times platinum in the United States, which proves its long-term success is still relevant to today. 
Dirty Dancing (1987)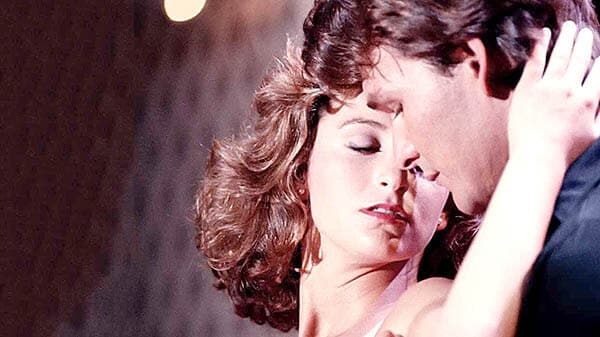 We couldn't have this list without some Patrick Swayze. Especially considering this movie soundtrack was one of the best-selling albums of all time. This 80s hit film even saw a re-release for a 20th anniversary edition with remastered original songs. It successfully spent 18 weeks at number one on the Billboard 200 chart and certified 11-times Platinum. 
Everyone recognizes "(I've Had) The Time of My Life" by Bill Medley and Jennifer Warnes. After all, it won Best Original Song. Although Swayze's own song, "She's Like The Wind," is also a recognizable album feature. It was actually made initially for another film in 1984, Grandview. But the tune ended up being passed over, so luckily, music producers were able to snatch it for Dirty Dancing.
O Brother, Where Art Thou? (2000)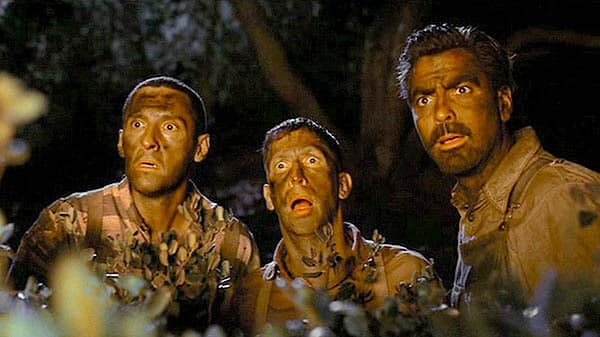 Moving up to the 21st century, we find a soundtrack created specifically for a movie in O Brother, Where Art Thou? Written by the Coen Brothers with producer T-Bone Burnett. This soundtrack delighted fans and critics for its eclectic mix of country, bluegrass, gospel and folk music put to the movie's 1920s setting. For all of the recordings, musicians actually performed and recorded fresh versions for the film, rather than using the old songs' original forms. So, the tracks were all specifically re-created to use in the movie. 
The film's soundtrack actually gave boosts to some artists' careers, like Alison Krauss and Ralph Stanley. The surprising success of this unique compilation earned this groundbreaking soundtrack the Grammy Award for Album of the Year.
A Star Is Born (2018)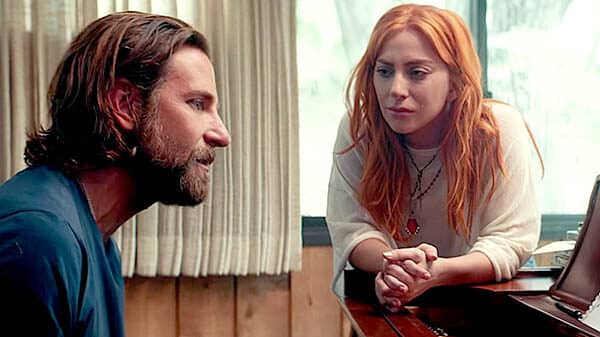 A remake of an old classic film, the music for the soundtrack was completely original. Lady Gaga wrote much of it herself. The pop star starred in the film alongside Bradley Cooper–the brains behind bringing new life to this tried and true movie. Cooper also had a role in the creation of the music for the soundtrack. He collaborated with country musicians like Lukas Nelson, who also played a member of the band within the movie. 
This soundtrack truly tells a story, and you can sense the soul and feeling behind every note. The movie received seven Grammy Awards nominations. The song "Shallow," the soundtrack's lead single, won Best Pop Duo/Group Performance and Best Song Written for Visual Media. The soundtrack was well-received before the movie was released, as the music successfully created an entire experience on its own.
Conclusion: Iconic Movie Soundtrack Origins
Directors and filmmakers can typically picture and even hear the music that they envision for their scenes before even discussing all of the options for how the movie soundtrack will be formed. Meetings with sound supervisors still need to take place. In order to select tracks and view them alongside the scenes to make sure that they actually fit. 
Experienced filmmakers are able to judge how the music plays within a scene to evoke emotion fairly quickly. Meaning, they can sense if they need to flip and try something completely different. Of course, other factors that go into choosing and creating movie soundtracks (outside of a filmmaker's preferences) include budgets, creative differences, and licensing rights.
When all of it comes together properly, though, the effect is nothing short of amazing. Audiences can experience complete escape and immersion, all thanks to a film's soundtrack.